LAST weekend it was Kevin Clancy who decided not to award Celtic a penalty kick on two occasions with the game level at 1-1. Both Ryan Christie and Moritz Bauer were fouled inside the box, there was clear contact, the BT Sport video referee reckoned both were spot kicks, but neither Clancy nor his nearby assistant were prepared to make the correct call and that cost Celtic 2 points.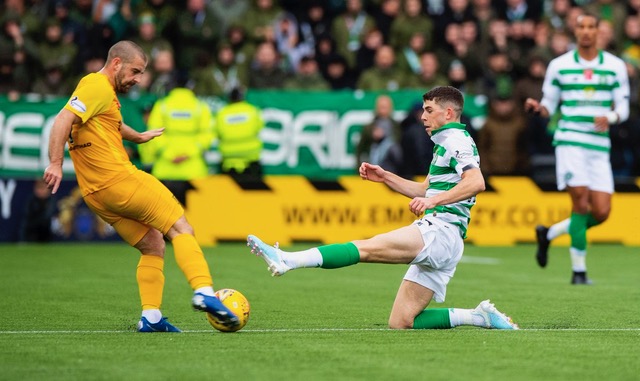 Today it was Willie Collum's turn.
RED CARD – no problem at all with the decision, Ryan Christie's challenge was reckless and endangered his opponent. Collum's haste in rushing over to show the red seemed to indicate an enthusiasm for the call.
Say what you like about Willie Collum but Kevin Clancy would've gave them a yellow each https://t.co/YNhMNaYMv4

— Ryan (@SpeckyHibsCunt) October 6, 2019
YELLOW CARD – Having called it correctly on Christie how can Collum not see this two footed challenge on Jonny Hayes as anything other than a red card. Gone is the haste, the enthusiasm as Collum takes his time and lethargically pulls a yellow from his pocket, then with perhaps a little more eagerness flashes the same colour at Kris Ajer who ran quite a distance to all Collum that he'd got it wrong.
We we're garbage today, absolutely didn't even deserve a point but how the fuck is this not a red card😳 pic.twitter.com/F6folnd6sL

— Tam sellics son III (@TamsellicsonIII) October 6, 2019
That decision was never going to affect the game that had already been lost. Ryan Christie can take much more of the blame that Willie Collum but Jonny Hayes or any Celtic player for that matter deserves the same level of protection from match officials as players of other clubs.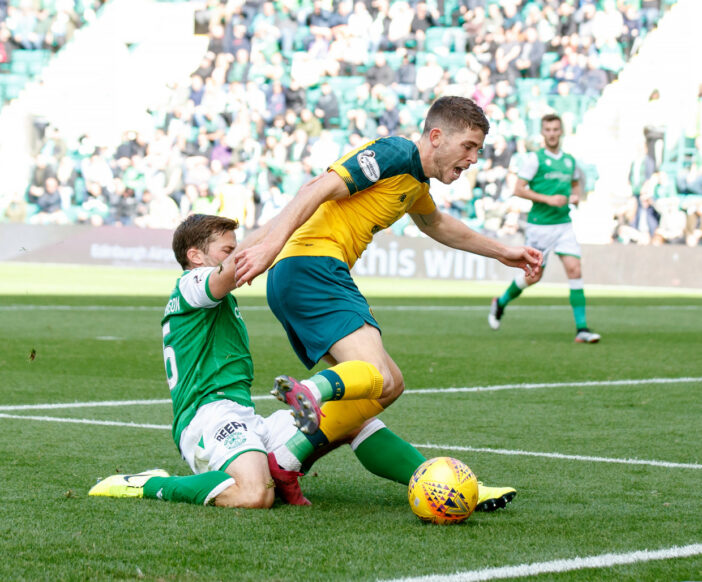 And over the course of this weekend and last, referees have allowed a two footed challenge on a Celtic player to be punished only by a yellow and ignored two stonewall penalty claims.
All we want is fairness and consistency. If the latter was just the problem and no more, we'd get our fair share of these dodgy decisions would we not?
The conclusion? Operation Stop the Nine is in full flow and they have succeeded in knocking Celtic off the top of the table.
This is what its all about, its one game and we move on 👊🏼 pic.twitter.com/chSsqNT5Ip

— Gerry (@Gerrykeogh2002) October 6, 2019