BRENDAN RODGERS has never been happy with the playing surface at Celtic Park.
Even as he basked in the glory of his first Treble in the Invincible season, Rodgers was planning a new hybrid surface, similar to those used by Arsenal and Chelsea, for the Scottish Champions.
However it soon became clear that due to the ridiculously short summer break Celtic had last summer – Stuart Armstrong described it as two seasons rolled into one with less than a fortnight in between – it became clear that Celtic would have to install the new pitch in instalments over two close-seasons. Celtic were forced to place grass on top of the hi-tech footing to allow time for the turf to knit together.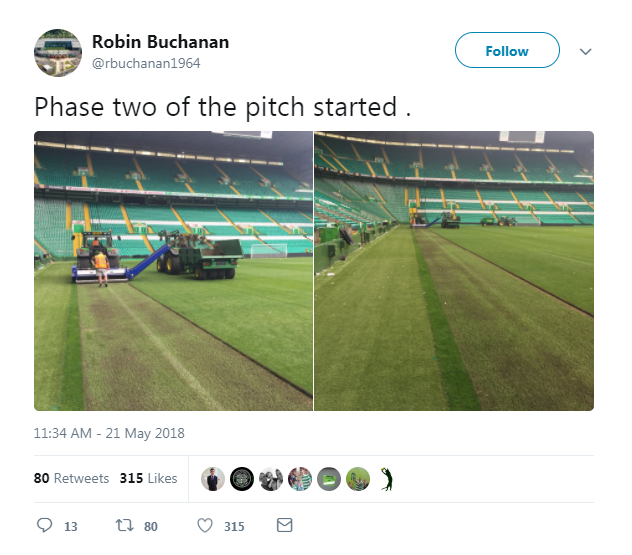 The foundations were laid last summer before plain old fashioned turf was laid on top. Now stage two is underway, the grass is coming up and the new surface – that will terrify the life of Scottish football's Prince of Darkness Craig Levein – is going to considerably speed up the action.
The hybrid mixture of natural grass infused with artificial fibres prevents a surface turning sticky and bobbly. The new £1.5million hybrid surface will be ready for the start of the Champions League qualifiers, and Stadium Manager and his team wasted no time after Broony's testimonial in getting work underway.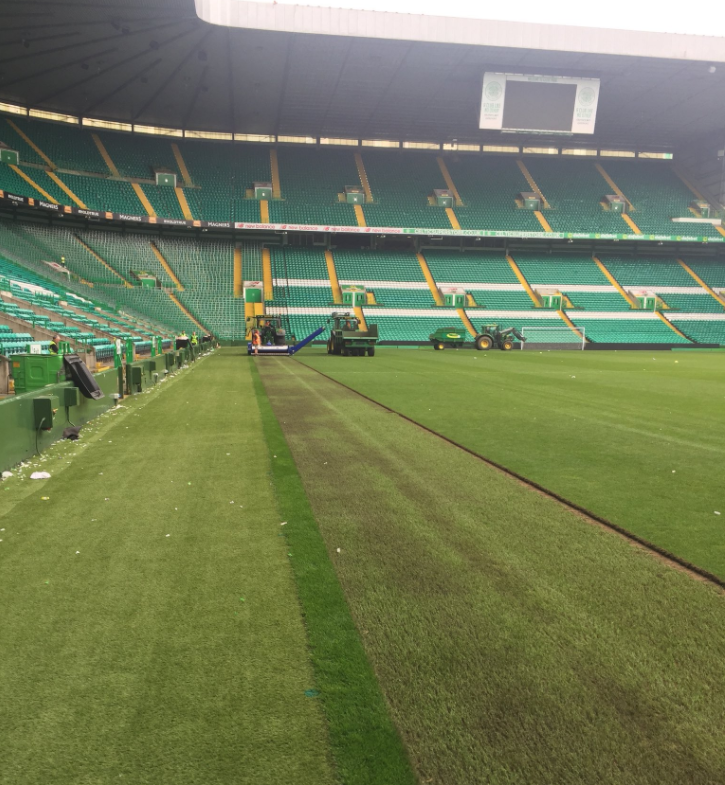 Brendan Rodgers, who recently had a spat with Levein over the length of the grass and the dryness of the pitch at Tynecastle, has never been happy with his own pitch at Paradise. Speaking a few months back he raised the subject again.
"It won't be how I want it until the summer but hopefully it will see a faster and better game more consistently.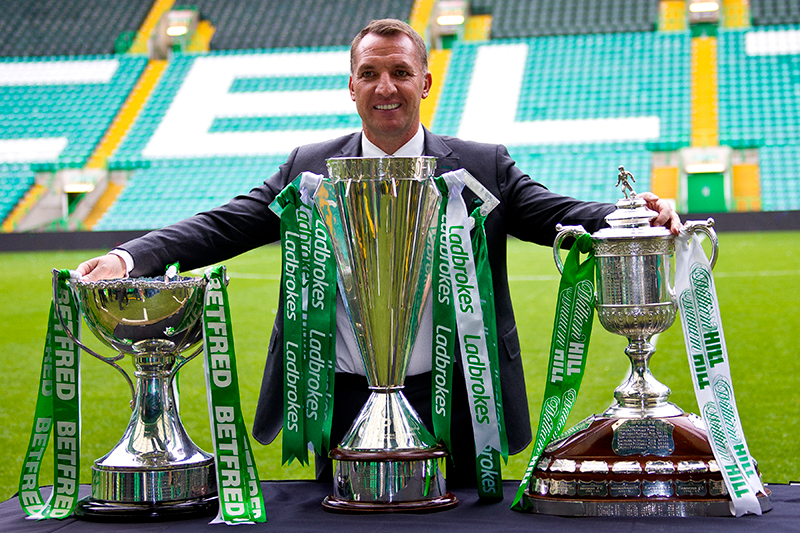 "The cost is about £1.5m. Thankfully the club backed us on that last year.
"Because the timeline is so tight, ideally you do it in one season, in a six-week block.
"So they had to do the first part and then the second part goes down in the summer and hopefully that's it for a good period."
Would you like to write for The Celtic Star? If you fancy giving it a go please email your contribution – on any Celtic related subject of your choosing – to editor@thecelticstar.co.uk and we'll do the rest!
Have you got one of these? Beautiful Sunday should be celebrated all summer long…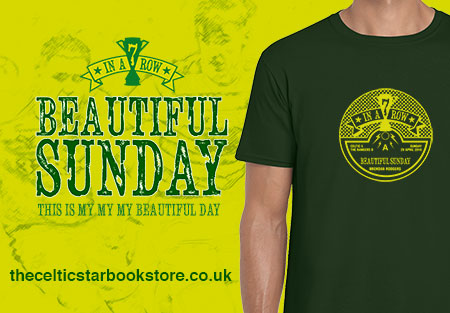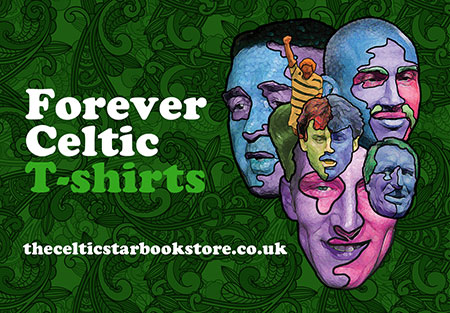 Listen to "John Paul Taylor with A Celtic State of Mind (Part 2/3)" on Spreaker.