Mark Fotheringham played with Celtic captain Callum McGregor at Notts County nine years ago and was convinced that the Hoops academy ace would be a star of the future. The ex-Celtic midfielder was alongside McGregor and Man City's £100 million man, Jack Grealish, back when both were just cutting their teeth in professional football.
Both teens had been sent out on-loan by their clubs and Fotheringham had the pleasure of sharing a dressing room with the two young men as they made their first foray into the men's game. Both undeniably talented, the former Huddersfield Town boss was so sure that they would make it big and also raved about McGregor in an interview a few years later when he scored in a UEFA Champions League qualifier against Icelandic outfit KR Reykjavik. Cal's old teammate made a big prediction to Scottish Sun in the aftermath of that goal, saying: "I see Callum as the future of Scottish football. I don't think he'll look back now. He's going to be a big star, that's the truth."
What a prediction that has turned out to be from the Fifer, as Cal Mac – as he's affectionately known to the Celtic supporters – has indeed went on to be the poster boy for Scottish football both at club and international level. He's the man that leads the game in domestic action in the green and white hoops and in the blue of Scotland. He's as consistent a performer as your likely to ever witness and has bags of quality to go with it. Today will be his 50th cap, as has been covered here on The Celtic Star and it will be just another in what's sure to be many more.
Now the 39-year-old coach is more than pleased about his previous prediction when it comes to Callum. Looking back, he said: "I remember that interview well and I think I've been proved right, eh? I never had any doubts over Callum making it big. I'm so pleased for him that he's about to get a 50th cap for Scotland.
That's just outstanding and richly deserved. He's a fantastic talent who could dazzle in any league in Europe, but there's no way Celtic are going to let him go now. They have got an elite footballer as captain but also a very special person. The perfect role model for every other player at the club. I'm certain Callum will now finish his career at Celtic and why not?"
Having graced the midfield together with the Scotland and Celtic star, Fozzy couldn't be more effusive and enthusiastic in his praising of the 29-year-old Scot, adding: "Callum's a wonderful midfielder — and I'm never slow to tell that to people in the game. I played and coached in Germany, and I've been fortunate to meet so many fantastic players, coaches and legends. I once told Jurgen Klinsmann all about Callum. I said, 'If you get back into club management and are looking for a top-class midfielder, then he's your man'.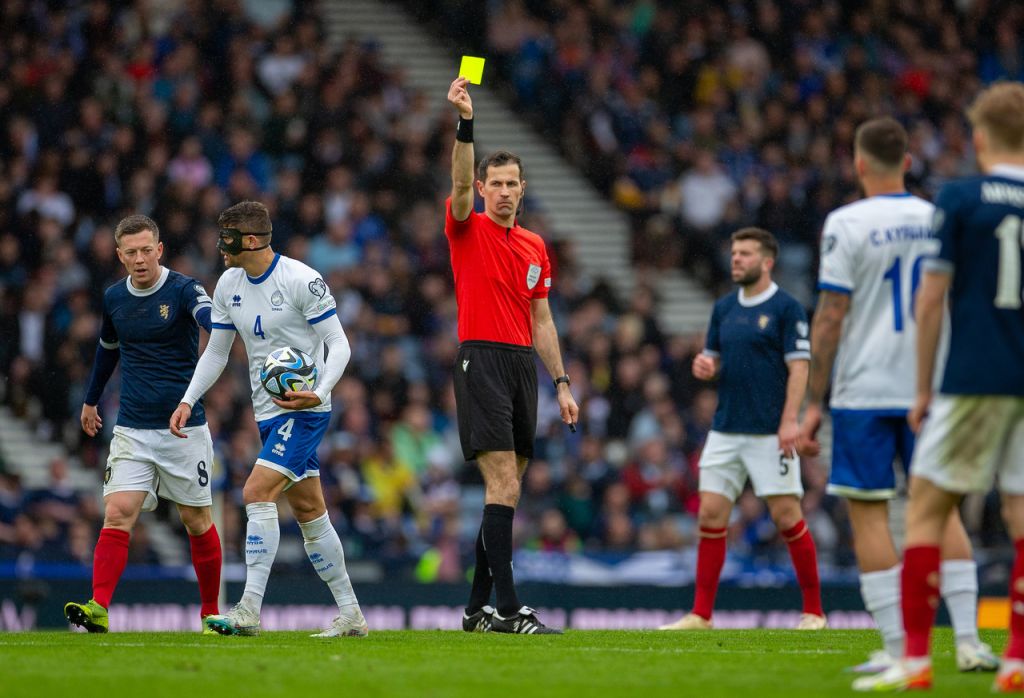 He said: "He's like a wee brother. We became close friends at Notts and I can't speak highly enough of him as a player and person. When I was at Celtic coming through the academy and development teams, I was playing alongside John Kennedy, Shaun Maloney and Aiden McGeady. Then you start to get involved with the first team and major stars such as Henrik Larsson and Lubo Moravcik. I was lucky to get the chance to play in England for good clubs, played throughout Europe, including in Germany. I saw so many top young players, guys who progressed to international fame."
The man who had a spell in the Bundesliga with Hertha Berlin also revealed that he knew straight away off the bat that Callum was different. "Not long after Callum came to Notts County I was able to identify he was special, be said. "He made all the hard aspects of midfield play look so smooth and simple. Jack Grealish was also a young player at Notts County at the same time, and he too was outstanding. He is a different player to McGregor and brilliant in his own way. We all thrived that particular season — and Callum really took his chance to impress and send a message to Celtic."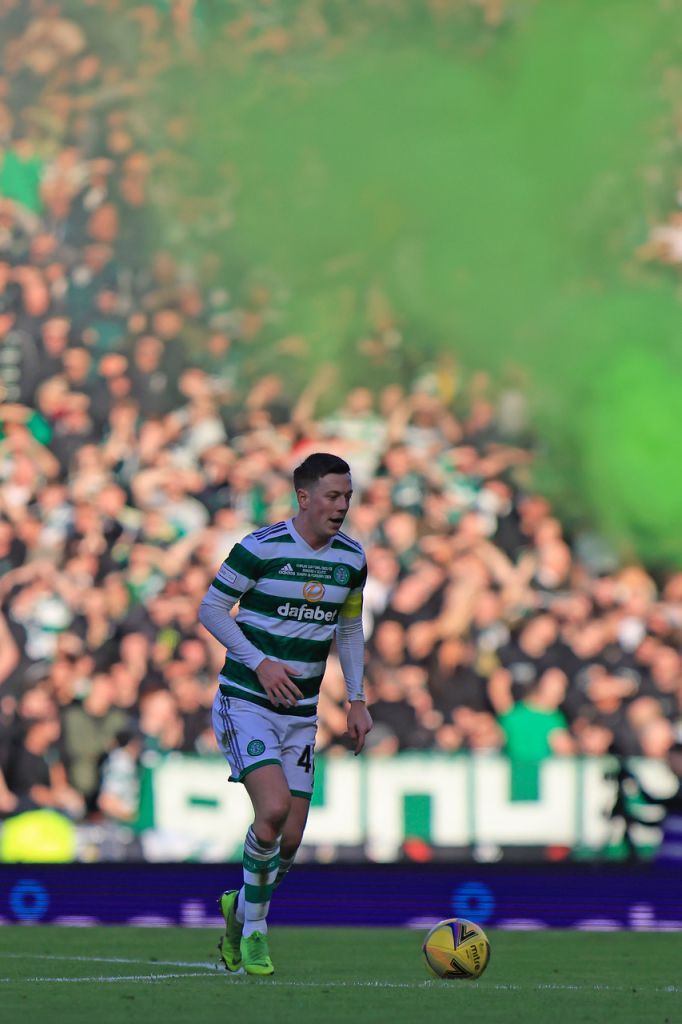 Fotheringham also recognised the faith that Norwegian boss, Ronny Deila put in his young midfielder when he returned to the Hoops from Meadow Lane and contended that the 50 cap man hasn't let anybody down since.
He continued: "Fair play to Ronny Deila for giving him such a big opportunity then. He didn't let him down. Nine years on, it's amazing what he's achieved for Celtic and Scotland, including scoring for the country at our first major tournament for over two decades. McGregor is the best player for us that's come out of the last decade. And as a nation we have to celebrate him. Whenever Celtic are in the Champions League group stages, opposition coaches are generally quick to reference him as one of the best players. That tells you everything."
👏 Congratulations to today's @EE Player of the Match and our latest inductee into the Scotland Roll of Honour: Callum McGregor#SCOCYP pic.twitter.com/7BeMNJFKpv

— Scotland National Team (@ScotlandNT) March 25, 2023
He does concede though that he has a partisan view when it comes to the Celtic captain, as he has such a soft spot for his former teammate. It's not only his footballing ability but his character and personality which bolsters Fotheringham's belief in the Scottish midfield maestro.
"I'm biased and could talk all day about Callum. But it's fact that so many other people in the game rate him extremely highly. Callum is a lovely boy. I guarantee you, from the days when I first started getting to know him to the present day he hasn't changed a single bit. That's not a word of a lie. His mum and dad deserve so much credit for how they brought him up.
"He has an amazing family who give him such incredible support. Callum cares for people. He's not got a selfish bone in his body. The pressure and the scrutiny he's under at Celtic never affects him. He just goes under the radar. You never hear anything about him. Callum never forgets where he's come from. He's authentic."
Paul Gillespie
💚👏 Congratulations to our Captain!

Callum McGregor makes his 50th appearance for Scotland 🏴󠁧󠁢󠁳󠁣󠁴󠁿#CelticFC🍀 pic.twitter.com/Igq2jsRaDQ

— Celtic Football Club (@CelticFC) March 25, 2023
THE BOULD BHOYS! 'GLORY TO THEIR NAME' BY MATTHEW MARR IS OUT NOW ON CELTIC STAR BOOKS…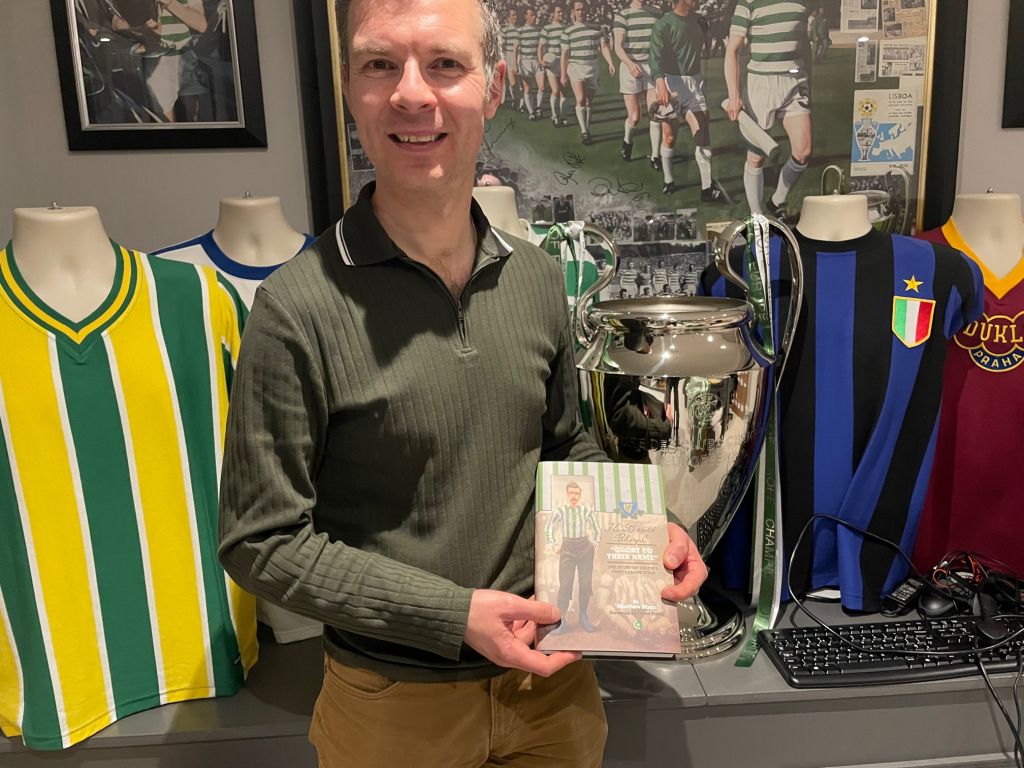 Matthew Marr's outstanding debut as a published Celtic author is available now in hardback and also on Amazon kindle with links for both below. The Bould Bhoys! "Glory to their name" tells the story of Celtic's first ever title success becoming Champions of Scotland for the first time 130 years ago. It's a remarkable story  and a brilliant achievement in Celtic's unbroken history and it's a superb debut from Matthew, who is of course also know as @hailhailhistory on social media.
Last night Matthew signed hundreds of books and all pre-ordered copies will be sent out this morning so expect your copy early next week if you have already ordered. If you would like a signed copy of this brilliant Celtic book in hardback then order from Celtic Star Books below. The book will also be on sale at Celtic stores from next week and we have also launched the book on Amazon kindle again with the link below.