CELTIC have made their position pretty clear, our club wants the current season to be played to a conclusion and will say so when the Scottish Premiership clubs discuss the way forward this week.
A Celtic source is reported in Daily Record this morning re-stating the clubs position and it has to be said in terms of playing out the current season as its preference, it mirrors the position of the Ibrox club, the only club able to stop Celtic winning 9-in-a-row (although they'd need to beat Celtic twice and still hope for several favours elsewhere – they need a few snookers but aren't going to concede the frame).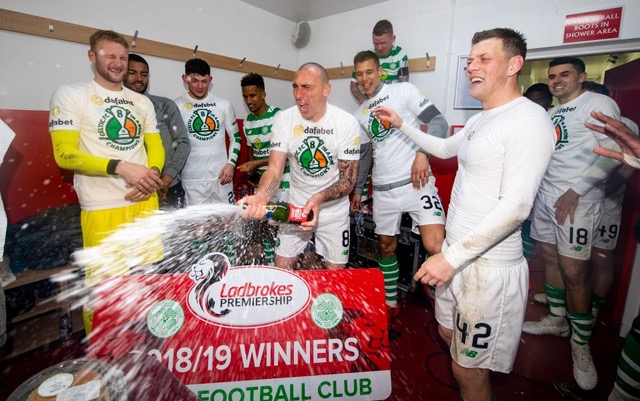 The BBC recently analysed the chances that league leaders and challengers had of winning leagues around Europe. Liverpool came out at 100% certain to win the Premier League while Celtic – with a 13 point advantage and 25 goals to to good in terms of goal difference (effectively another point) were regarded as 98.87% certainties to be Scottish Champions.
The Rangers are holding onto their 1.13% chance of their first ever trophy and that is also a position that Neil Lennon, if the positions were reversed, admitted last week to Chris Sutton on BBC5Live that he too would adopt. "I'd concede nothing," the Celtic manager said. In Glasgow 'conceding' is not the done thing.
Hearts, who are in danger of relegation whatever happens, also want the season to be played to a conclusion. Unless there is some restructuring plan put in place – which we have been pushing for on The Celtic Star – then Hearts will be relegated and that could be decided this week.
So in a vote we now know that there are three votes for playing this season to a conclusion before starting the next one. Celtic, the Rangers and Hearts. It appears that the rest of the clubs – who couldn't care less who wins the league this season – are all likely to take a very different position to these three.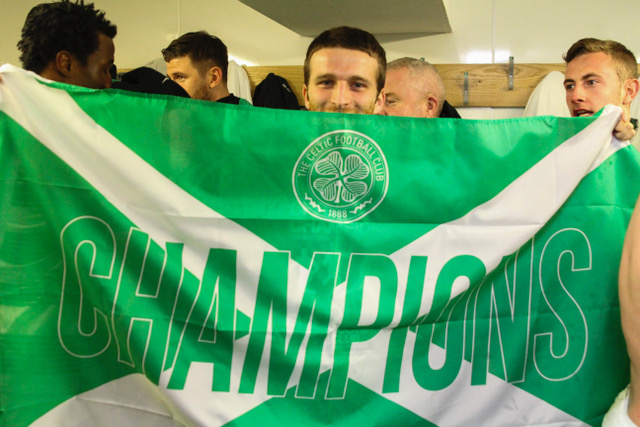 Another option of course that has been championed by the former Ibrox club's former players is to simply null and void the season. No Scottish Premiership club – not even the Rangers – has stated that this is their position and for very good reason. We understand (and we have our sources at Celtic too) that this is not being considered as an outcome.
It would cripple the game once and for all, with every club liable for season ticket refunds – imagine instead of getting season ticket money in this summer clubs were having to pay this season's season ticket money back to supporters. Oh and all broadcast and sponsorship money would be due to be repaid too. No club is proposing this and it isn't even an option.
The press coverage is all about playing to the Ibrox galleries, keeping their support onside and tarnishing Celtic's achievements – a standard Ibrox tactic adopted by the 2012 formed Ibrox club. They have one eye on selling season tickets for next season.
The Record's Celtic source, in re-stating the club's position, also referenced the greater good consideration. Celtic are well aware on what the other clubs are saying and if you've been keeping up to date during the Lock-Down you'll be aware that Livingston and Aberdeen made it known that they'd rather draw a line under this season, with Derek McInnes saying it's 'common sense' the declare Celtic as Champions. Tony Fitzpatrick at St Mirren said something similar last week and others have too notably the likes of Hamilton, who obviously have their own benefit in avoiding a relegation dog-fight with Hearts.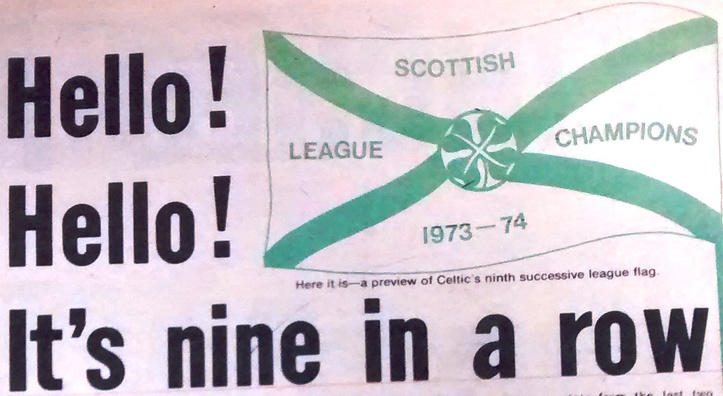 Hamilton did however get themselves four points clear of Ann Budge's side with that 1-0 win at Ibrox just before play stopped, aiding their case while at the same time significantly weakening the Ibrox side's chances of winning the title. And for the avoidance of doubt the Ibrox league winning towel was well and truly chucked in that night. 'Celtic blinked' Stephen Gerrard said, referring to Celtic's 2-2 draw at Livingston, 'but we blinked twice,' was how the Rangers manager described the situation after that scoreline on the same night Celtic dropped points in West Lothian – the Rangers 0 Hamilton 1.
It seems almost inevitable that there will be a majority of clubs wanting to end the season now and plan for the new campaign and start immediately with the new Sky deal revenue in place and coming through. Celtic will reluctantly accept that majority decision while both the Rangers and Hearts apparently will not, both claiming that legal action will follow.
Just what the Rangers needs – another court case. Maybe they don't want the new season to start because they are still without a kit manufacturer?
Hearts would be better off arguing for at least one season with 14 teams with two coming up – Dundee Utd and Inverness and perhaps three going down the following season. That surely would get majority support, it's fair and it's what we've been calling for on The Celtic Star since this the beginning of this crisis.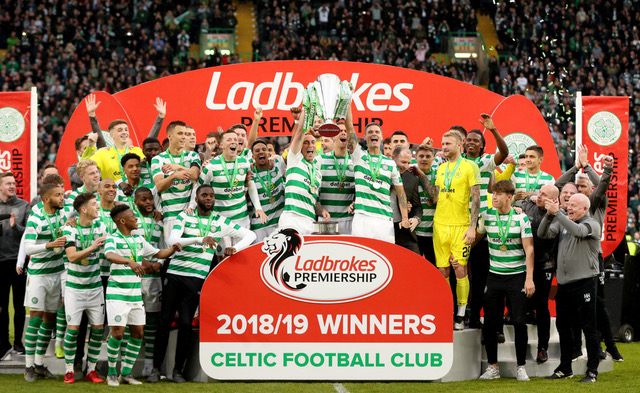 The position of the Celtic Support should all be mentioned here. We were closing in now just on the league but on a nine-in-a-row title and our celebrations in winning the league, trophy day and the like will be denied us by a decision to call an early end to this season and name Celtic as worthy Champions. We'd all rather play the games.
And if the league is called this week, let's also note that the club is in an awkward position of having to pay players (more on that shortly on The Celtic Star) while not having delivered a number of games on this season's season ticket.
We must resist calls for refunds, let the club give us other benefits – maybe shares, access to Celtic TV for a season or vouchers for the club shop have all been mentioned – but refunds will weaken Celtic just as we are going for ten-in-a-row.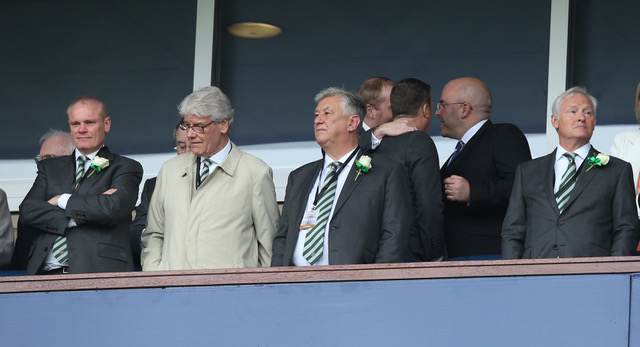 The club – 1. The senior management (tick box here) – 2. The players (tick box here) – The supporters (tick box here) – all three will have to take a hit to ensure that Celtic are in the strongest possible position when play resumes and we go for the magical Ten.
Three boxes to tick. In that order. The Celtic Star understands that the first two boxes will be ticked shortly – either today or tomorrow – and that senior staff at Celtic and the first team players will all as a result be taking a significant pay-cut. And other than these high earning employees, no-one else employed at Celtic will be subject to a pay cut. Watch this space for more news…
ALSO ON THE CELTIC STAR…
Because Mental Health Matters…https://t.co/Uw7DqLV236

— The Celtic Star Editor (@CelticStarMag) April 5, 2020
Not one for the click-baiters – Celtic in the 1930s – And they gave us James McGrory and Jack Connor…https://t.co/dcqCDpiIWV @Boola_vogue @CelticFCSLO @StRochsJuniors

— The Celtic Star Editor (@CelticStarMag) April 5, 2020
Support Celtic Youth Development
Help raise money for Celtic Youth Development by joining the £1 weekly lottery and you could win up to £25,000 – just click on any one of the photographs below to join. Lots of our readers have already done so and they're now doing their bit to help fund Celtic Youth Development that can deliver the stars of tomorrow and beyond. And you might even win a few bob too! And a special thank you to all The Celtic Star readers who have already signed up and are now supporting youth development to give us the Celtic Stars of the future…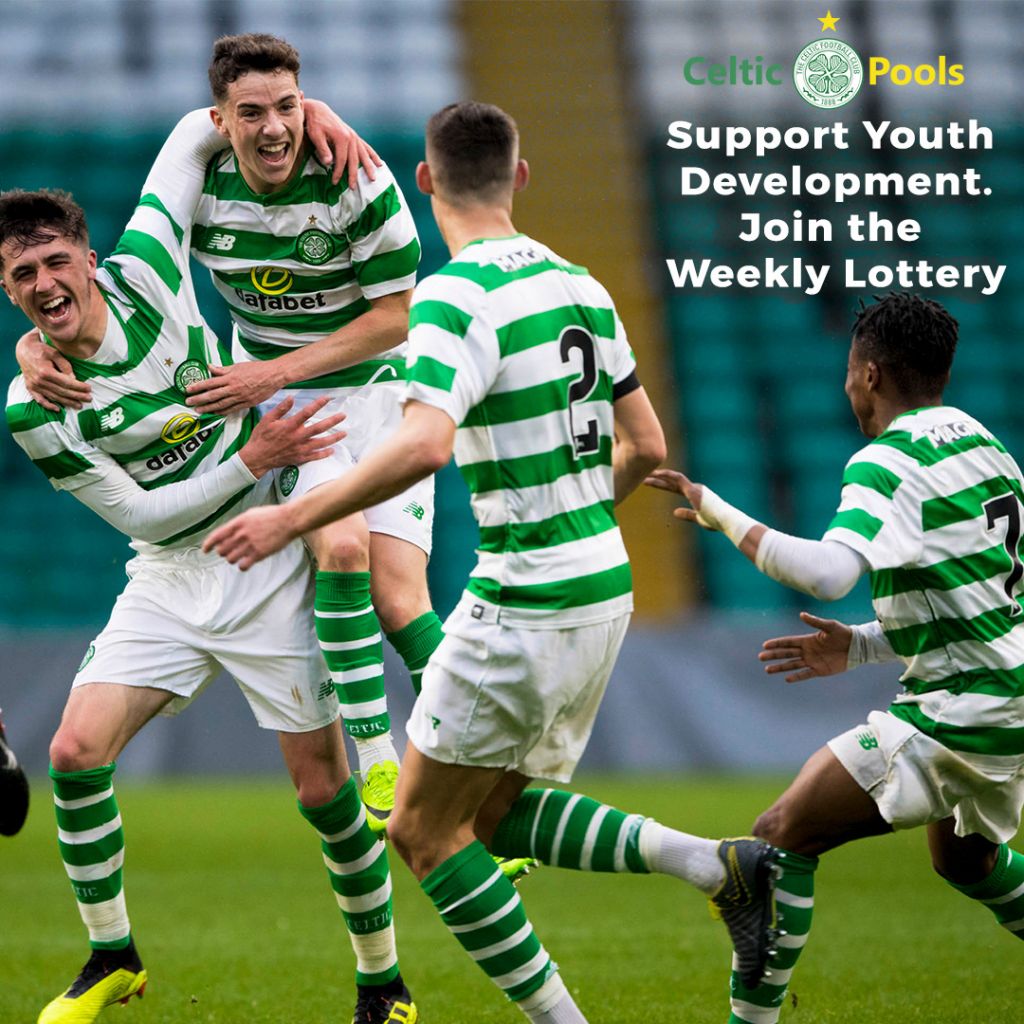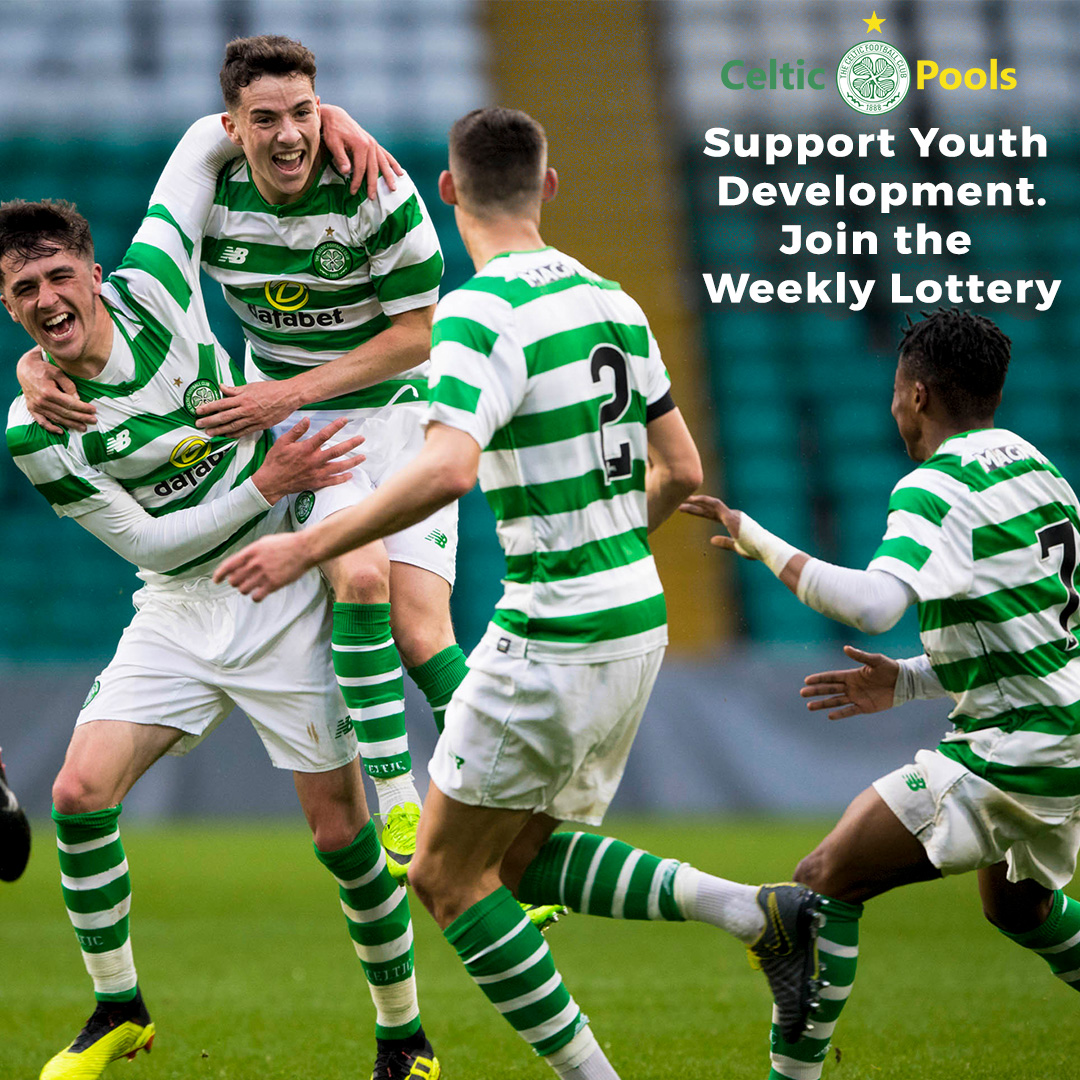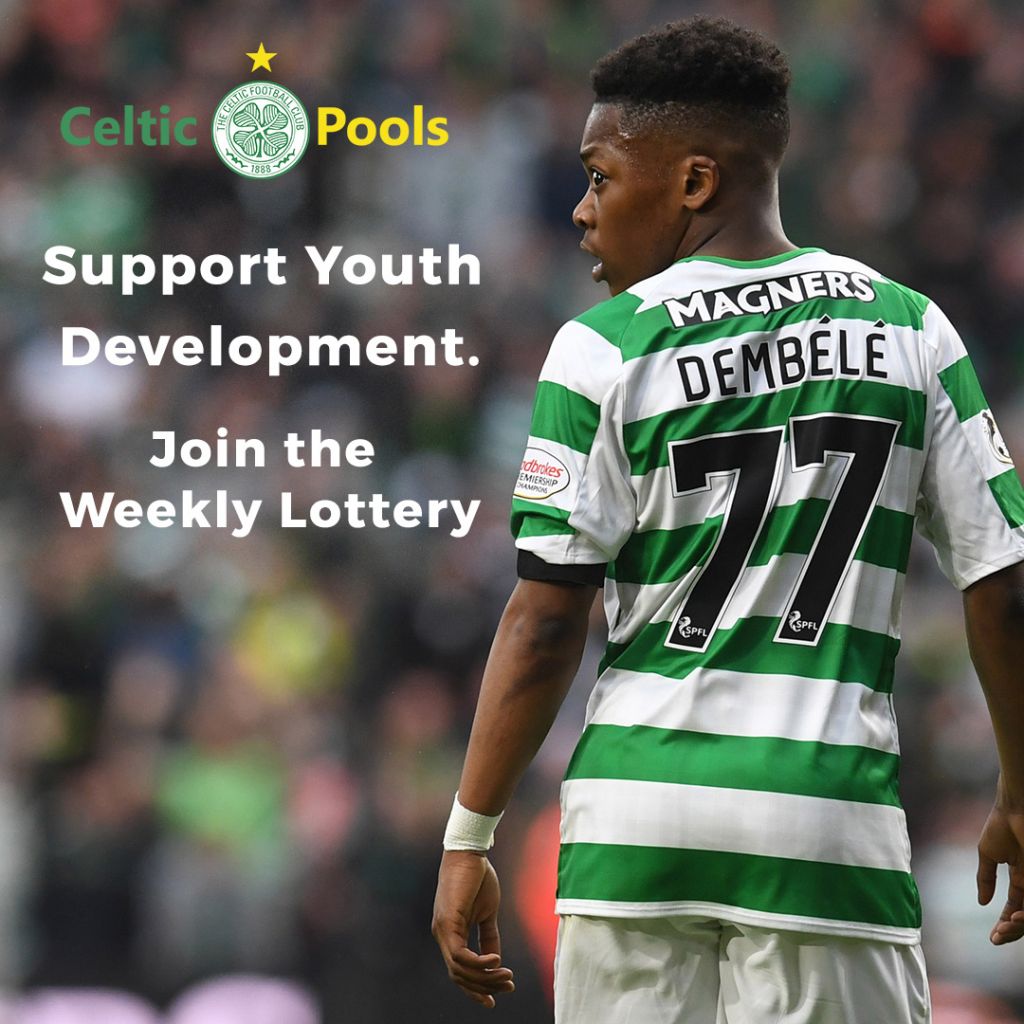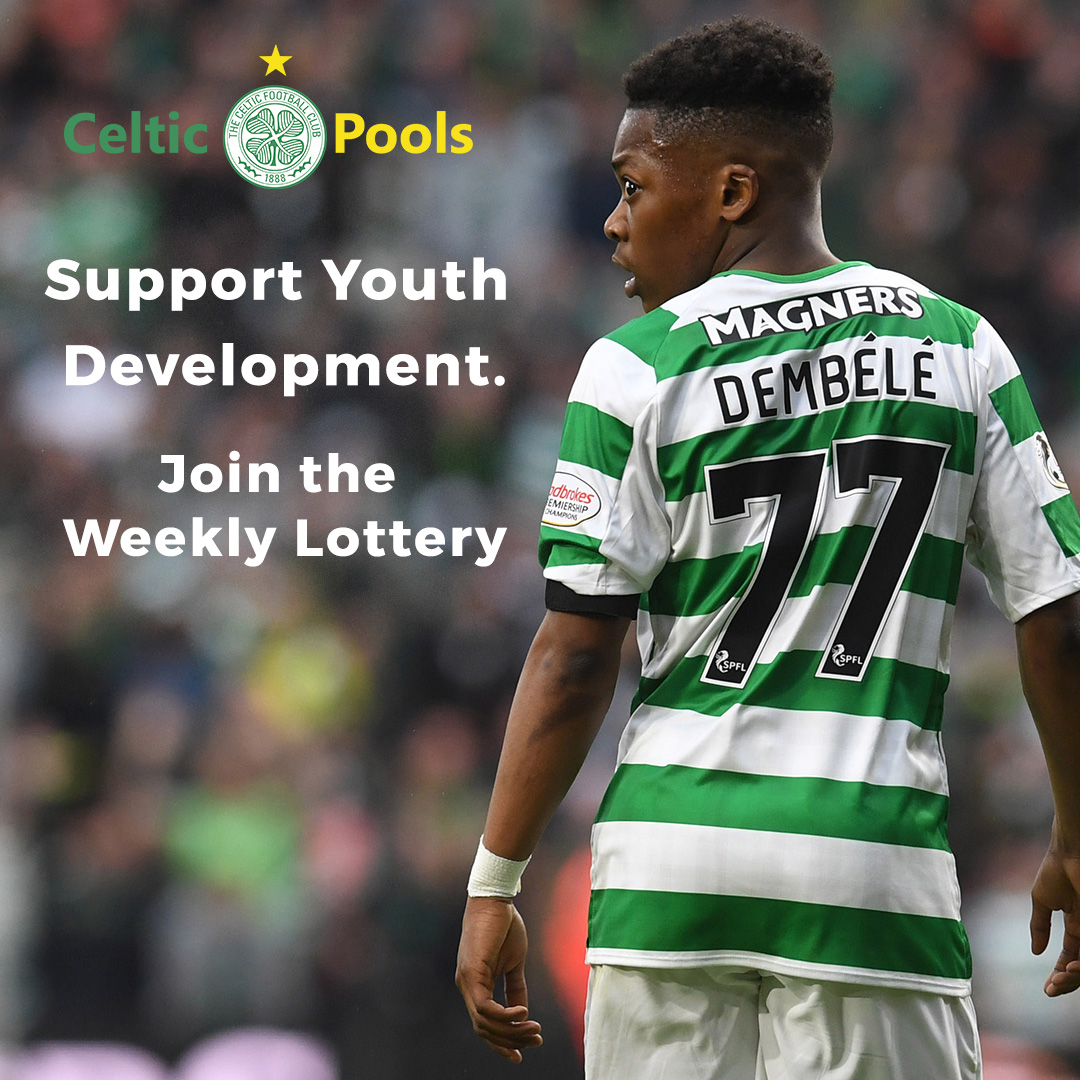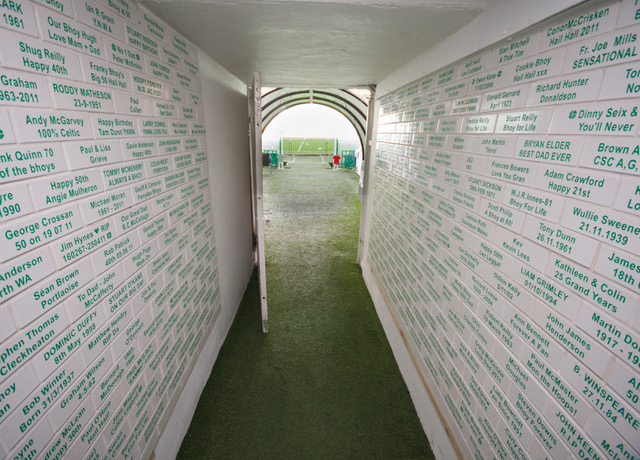 Take The Celtic Star's Photo Tour of Celtic Park and enjoy our stunning photos from inside Paradise RIGHT HERE, RIGHT NOW.