I'll let Albert Einstein start us off. "We cannot solve our problems with the same thinking we used when we created them," he said.
Celtic face a personnel overhaul just as soon as the last ball is kicked this season, hopefully in celebration of an unprecedented Treble Treble.
To coin a phrase I'm hoping this clear out doesn't involve throwing the baby out with the bathwater.
We need a leaner squad next season as it's bloated in places. We require quality additions in specific positions if we're to spread our competitive spirit to 4 competitions rather than the domestic 3.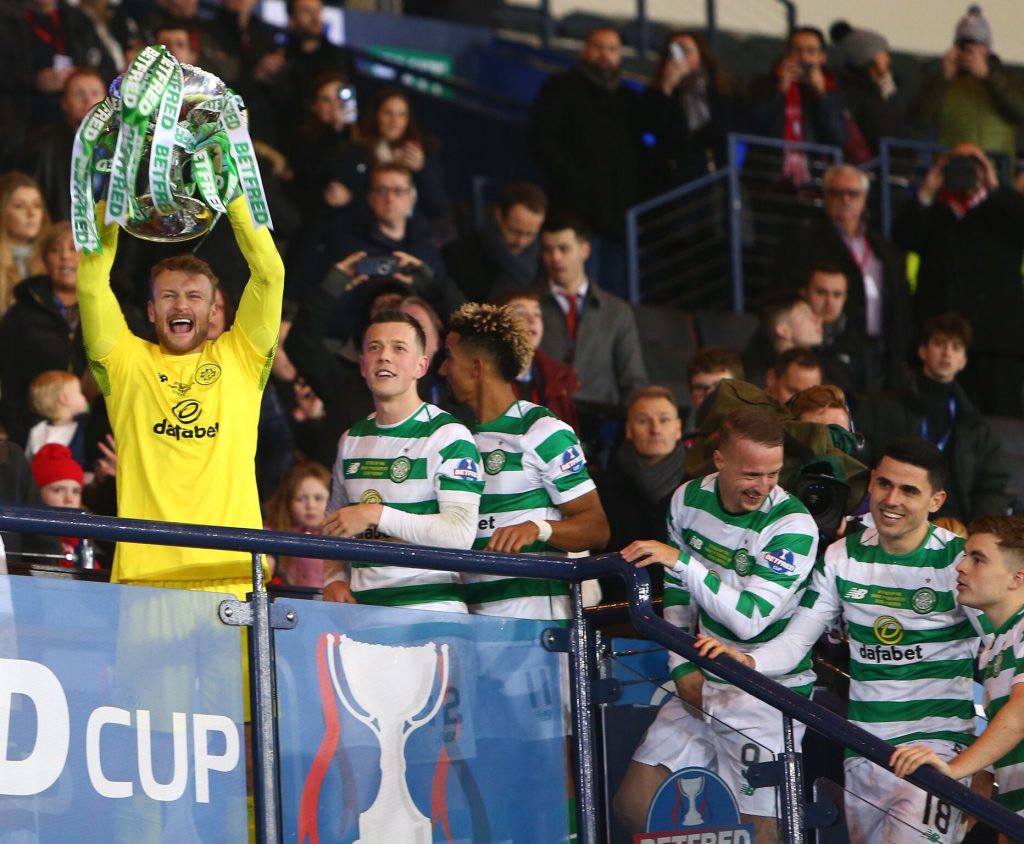 Domestically Celtic, at the time of writing have 7 out of 7 trophies bagged under previous manager Brendan Rodgers. The baton for 8 and 9 to complete this season's clean sweep has fallen to Neil Lennon. As things stand only a collapse of Devon Lock proportions would lead to the title slipping from our grasp. The 2 games we'll need to win the Scottish Cup look more challenging. First up is Aberdeen on Sunday then it's either Inverness and probably more likely Hearts should we reach the final.
If and hopefully when the domestic clean sweep is achieved the Club has to step up in the pursuit of re-establishing Celtic's name abroad. European competition is where we need to show our mettle.
We have a soft belly when it comes to European competition. The group stages for Champions League should be a minimum requirement. Football in Europe after Christmas should also be a primary target.
Under Brendan Rodgers we reached that minimum requirement but have we really ever looked like exceeding the target?
Two things have gnawed away at me. In the main we have performed abysmally away from home and secondly at home teams no longer seem scared of coming to Celtic Park.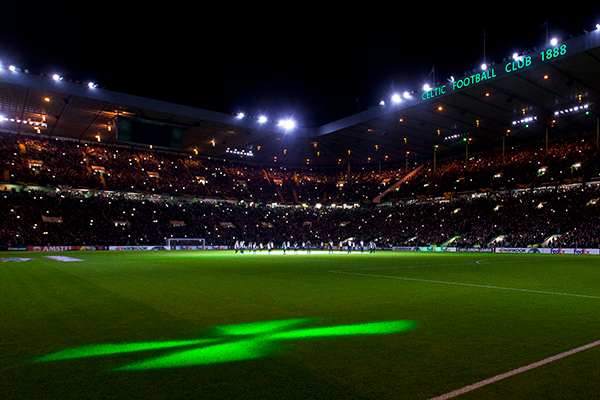 We as a club seem to accept it's become a tourist destination, the famous atmosphere of Celtic Park on a European night has become a place oppositions fans and players now want to experience rather than dread. Selfies outside and inside a quick film of YNWA. It's almost like we have become a parody of ourselves. That soft belly is all too evident, we roll on our back and let ourselves be tickled.
We have good players at this club, some of whom, should they stay are capable of developing into a good European side and this has to be the aim. For this to happen we need to act now to support them.
The Board would undoubtedly point out that the wage bill is too high and they'd be right but given we will need to accumulate they will at least in short term have to speculate to do so and allow some of the necessary trimming to take place over the course of the close season and probably up until the end of August.
There is money to be made by streamlining the squad and utilising the younger players domestically but action is required instantly to get in good players to support our core group. Action needs to be taken and recruitment in place before we return from pre-season.
Last summer's employment shambles cannot be replicated we cannot afford to if we are serious about spreading our wings into the European playground. It may even be we have to sacrifice a little on the domestic front to do so.
If we have a minimum of 2 quality players for each position we can utilise the players breaking through and blood them slowly where injuries occur, where players need rested or in the likes of the League Cup or early rounds of the Scottish Cup.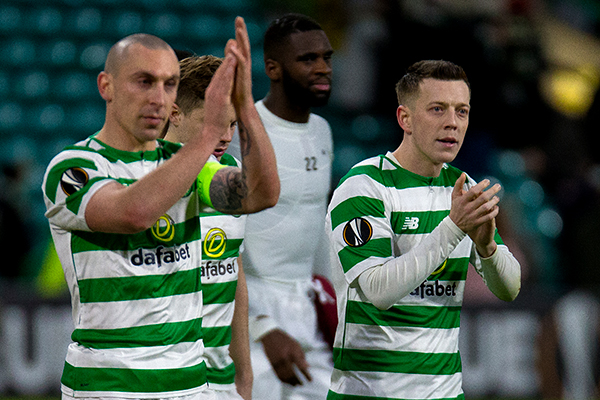 Injecting some rest time into the seasoned campaigners. The likes of Kieran Tierney and Callum McGregor have been used far too often, we still have a huge reliance on Scott Brown to play almost every game it needn't be like that. We have already seen the signs of worrying wear and tear on Kieran in particular.
Looking defensively at first we can sacrifice goalkeeper Dorus De Vries out of contract and never really trusted. We can promote Conor Hazard without the need to dilute the squad and at the same time lose a wage paid to De Vries. Scott Bain and Craig Gordon are both capable enough to perform at the highest level in my opinion. It's not an area we need to give urgent attention.
At right full back we have Anthony Ralston as a young player deserving of further first team opportunity, Michael Lustig who domestically at least continues to offer value and experience. He must be retained. It is at right back however that we require a quality addition as a European first pick.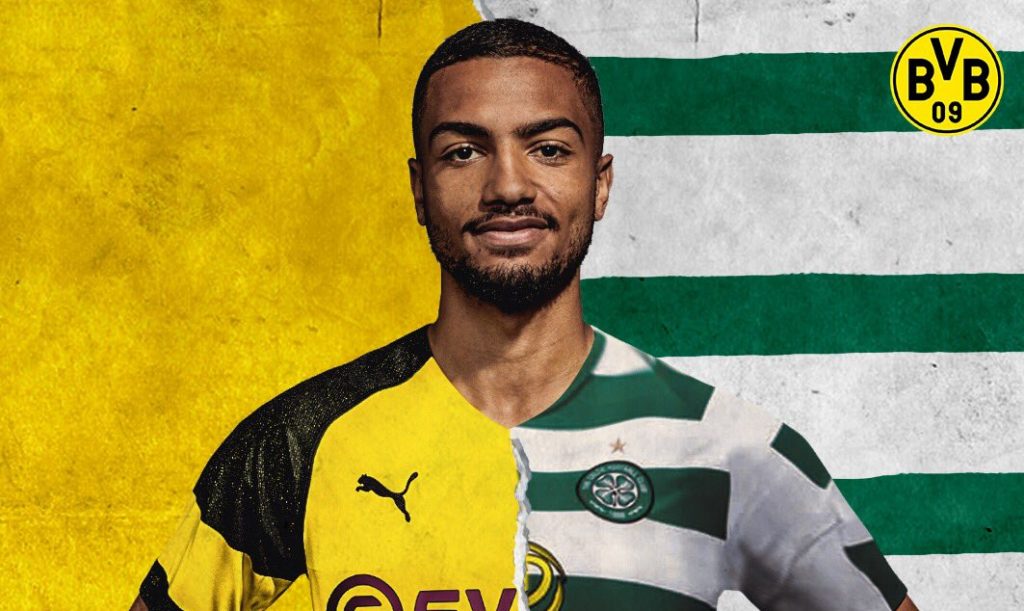 Jeremy Toljan is very unlikely to stay given his apparent wage. However losing Toljan from the wage bill does free up the opportunity for a right back first choice. This is an area the board must start moving to fill now. Getting rid of Chrstian Gamboa will also allow room for manoeuvre when it comes to the wage bill.
At left full back we already are lucky enough to have a player of suitable European standard in Kieran Tierney, but what we desperately require is adequate cover for him. My concern with hip injuries is they are notoriously difficult to diagnose properly and also to treat other than with outright rest.
At present we have Emilio Izaguire as cover but father time has caught up and moving him off the wage bill seems a sensible move when it comes to balancing the books.
Jonny Hayes is another who is a bit of a square peg in a round hole when he plays left back and not quite with sufficient quality or pace to play further forward. I wouldn't question his grit and determination but he's one we can do without when looking at a European picture.
Daniel Church is overdue some first team opportunity and could easily be promoted as a 3rd choice left back to be blooded now and then domestically next season We now need good quality cover for Tierney and the current crop are not the answer, but again wage wise we have some room for manoeuvre by offloading both Hayes and Izaguire.
I'd also suggest Calvin Miller could also move on. He's not a player who appears to be fancied and certainly not at left back. With sufficient quality further forward his exit would also streamline the squad and give opportunity to others.
So far that would give us 6 out and 2 in, but it's in central defence we do need some serious attention and where immediate speculation from the board is essential. We cannot afford not to have our centre halves bedded in through pre-season before the qualifiers start but as I see it we still only need the same numbers in as walk through the exit.
The outs are easy enough. Dedryck Boyata has all but kicked his last ball for the club and Marvin Compper never really kicked one at all. Both can go and both will free up some healthy thousands from the bloated wage bill.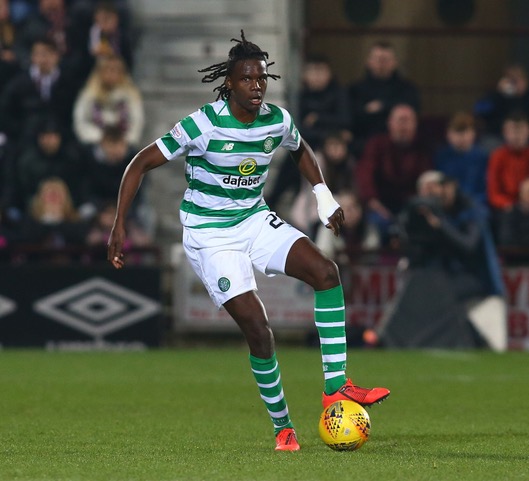 Given we're likely to flit between a centre back pairing and a 3 we will need a minimum of 5 centre halves to have any chance of competing in Europe whilst challenging at home, we'll also need a younger back up again to allow some domestic time off and encourage a route through to the first team.
With Compper and Boyata moving on it leaves us with Ajer, Simunovic and Hendry. If we assume Hendry is the player we blood slowly next season and start to rebuild his confidence that looks like we need 3 central defenders for next season.
At a push we could possibly cope with 5 if we stuck to playing a back 4 but I'd suggest in Europe particularly away from home, the extra defensive cover is needed.
Filip Benkovic is heading back to Leicester, so with Boyata and Compper also going it'll be a case of 3 out and 3 in. No easy task but I would be hopeful given how successful the initial loan spell for Benkovic has been and that his parent club Leicester currently have cover that it's something we could revisit by way of a second loan spell.
Either way a minimum of 2 first team centre halves are required for the flight at the start of pre-season. Ajer and Simunovic will certainly need help. Ajer is young and much like Tierney we'll need to rest him and although Simunovic has started to look the part his injury record is slightly concerning. Although he should stay his game time will need to be managed.
That leaves us with 8 out and 5 in as we move into a bloated midfield.
First of all we have the 2 deeper lying players. Brown and McGergor would be the first 2 choices for me with Ntcham coming in as they rotate. All are up to European level but I believe we need one deeper player as a new signing to come in that's up to the standard of the 3 we'd retain. 4 players would suffice for these 2 positions but that new signing has to be of a better standard than we have.
For me that would mean out go Mulumbu as it just hasn't worked out and although domestically he may suffice if we're looking to Europe he's a passenger.
Nir Bitton. He's handy enough and can play a few positions but is he really of sufficient quality to aid us to make that next step up? I'd say he's not. When we play at pace he slows us down and given his injury record it's now time to say goodbye to the big Israeli.
That brings us on to Eboue Kouassi. This lad has been blighted both by injury and the form of Scott Brown. Given he hasn't forced his way in to the plans as of yet, I think we need to move him on.
He's a player who has shown flashes and it's a difficult one to say he wouldn't develop enough to compete at home and possibly in Europe. I just don't see enough merit in keeping the lad on. He's just not got on the park enough. There may be an argument we could forego the signing of a deep lying midfielder and persevere with Kouassi but my gut says if we're serious about European progression and slimming the squad he's another who can go. Wouldn't surprise me if he'd be a player to come back and haunt us one day.
That's 11 out and 6 in as we move on to look at the 3 forward midfield positions, on the right we have Forrest with sufficient class and plays regularly with Shved due to arrive as cover. We also have young Arzani recovering from injury. Hopefully he'll be around to push the likes of Forrest and Shved out wide for some game time.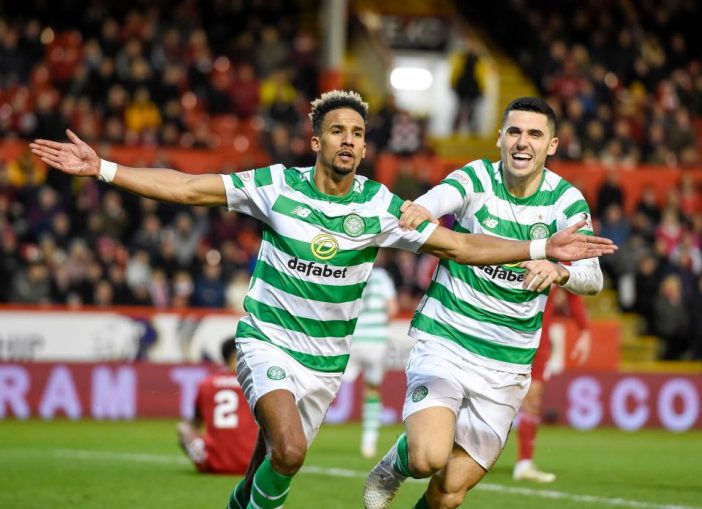 On the left we'd retain Sinclair who whilst his consistency is questionable his goals and assists are not something we could even consider doing without. It's far too big a risk not keeping him on and gambling on an alternative whose figures may not match up. With Mikey Johnston as cover I'd say we'd be OK wide left going into Europe.
Through the middle we'd have Christie and Rogic to fulfil the number 10 role. Giving us 6/7 players for 3 positions. Young Dembele will now have the opportunity to move up a grade and to flit in and out the side and see what he has to help cover us domestically again keeping that route to the first team burning brightly for those in the reserve and Academy squads.
It's in these attacking wide positions however I'd see a role for Oli Burke. This lad looks like a rough diamond desperately in need of a polishing. It's a stretch to say he could play in the number 10 role but given he can cover wide left and wide right as well as a striker I think we need to ask the question.
Is he for sale? Can we afford him and does he want to stay at Celtic? If we can do a deal for around the same price we got Edouard in the surely we can coach out of him what is clearly in him. I'm certain there is a top class footballer in Oli Burke and he could be just the lad to push some consistency out of Scotty Sinclair.
I'm well aware as things stand, much like the Benkovic situation he is not actually ours to even consider keeping as we plan for next season but, I'd like that ability blossom at Celtic. His versatility is buying 2 players really and that must be something we ponder.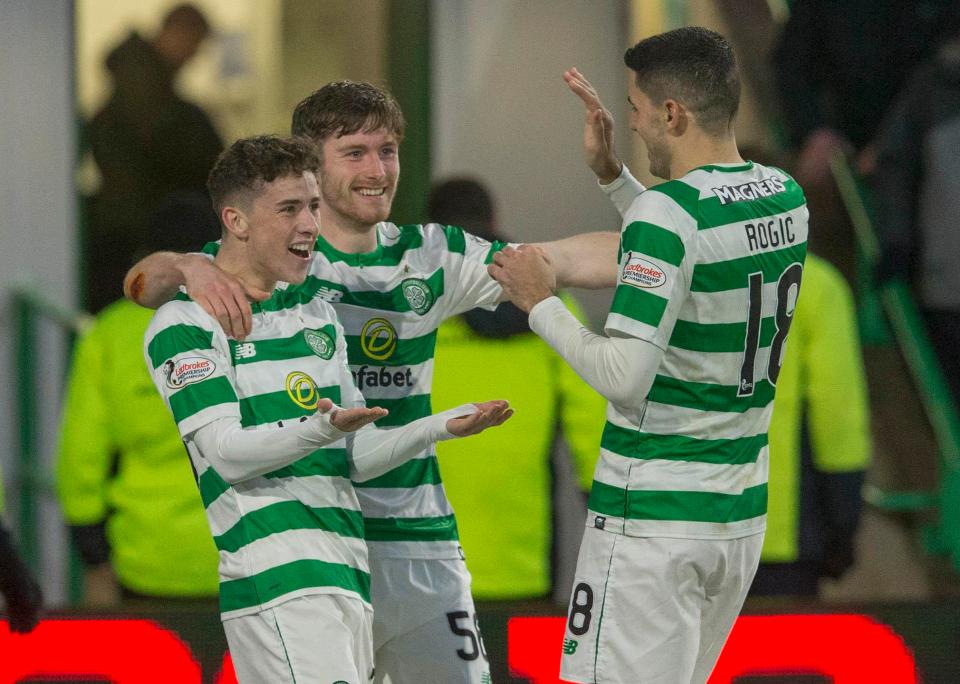 Moving on is Scott Allan. Scott hasn't really been given much opportunity as a number 10 and Hibs have sealed the deal to take him away so that's a given.
Kundai Benyu has given us 2 years and the grand total of 2 first team starts. There's no way I'd say he's ever likely to break through so it's time to offload.
So we have 13 out and 6 in as we move to the forward line. This needs some close attention. At present we have Burke, Weah, Griffiths, Bayo and Edouard.
We play one up front most of the time so at the most we have the need for 3 strikers but assuming there is the possibility for playing 2 up then we'll more than likely need 4.
Edouard is the jewel in the crown and without doubt he has to stay, the most cultured of all the strikers we have he's quite simply our number 9. But who else do we keep?
As I've said earlier I'd prefer in the main to keep Burke as his ability to play wide could be vital. In Europe, away from home I'd now hope we'd be attempting to play a counter attacking approach, as such Burke gives us that pace wide I'd only see him as a striker occasionally but given that he can it really only means we need 2 of the 3 left.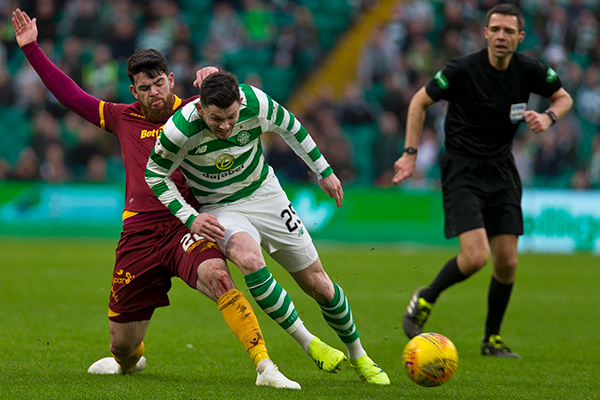 Weah I like. He's young enough to be happy enough that as long as he was involved regularly he wouldn't be shouting to start every week. His impact from the bench is evident. Again not our player but we seem to have a good relationship with PSG. He's signed a new contract there it could well suit both parties if he signed on for another 12 months at Paradise.
Bayo we simply haven't seen much yet and despite rumours he's not been too good I think we knew from the videos he's is another who will need some proper coaching.
I'm not convinced using Bayo sporadically would aid his development. Personally I'd like to see him go but certainly not permanently. I'd like to see him on loan at a Scottish club learning how the league plays out and making some of those early mistakes without a Celtic crowd expecting too much from him and perhaps stunting his development.
I don't see him forcing his way in straight away and bench warming won't suit. I don't see him as an impact player he strikes me as someone who'd need to be on the park for 80/90 mins to see the best of him.
So onto Leigh Griffiths. No point discussing his off field stuff now it's all pointing towards the most lethal finisher in Scottish football coming back to the club. A good pre-season under his belt and he'd be a great addition to any squad. He's scored goals at domestic European and International football.
He is the sort of player we need. But will he be the same? I'd suggest we revisit that in January. For now we go with him and stick by him. He'll be hungry to get going and when his tail is up he's our best goal scorer. If by January however he's not broken back into the side then we may have to look at it again.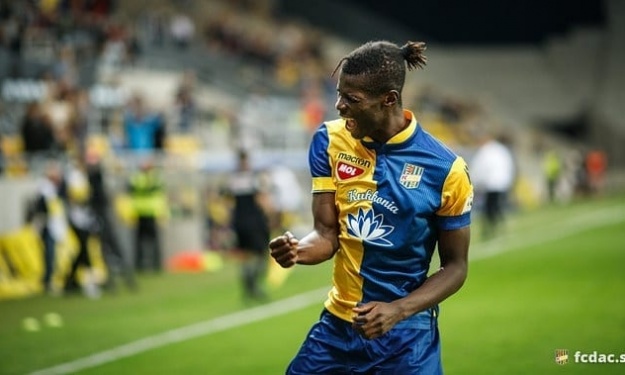 There are 3 others I'd like to see us join Bayo on loan elsewhere for another year but kept at the club.
Gutman, Perez, and Lewis Morgan. With Gutman and Perez being full backs they are certainly worth keeping as we currently lack the numbers but again (work permits and fitness permitting) I'd like to see them all at a Scottish top flight club on loan not in USA.
So with 13 players out and hopefully another 3 going out on loan we can free up space for the essential acquisitions we need. Namely 3 central defenders (2 if we can keep Benkovic) a left back a right back and a holding midfielder. The wages saved by outgoings long term can cover any incomings and hopefully cut the wage bill. Really it should.
This has to be done now. I can't emphasise enough how important the squad that leaves for the pre-season training camp can all bed in together and there's no rumours or distractions on incomings and outgoings.
Ideally I'd also like to see the players who are leaving to also be done but it's possibly wishing for too much. As such the board have to step up at front end the recruitment. We all know the wage issue but as we can see there is room for manoeuvre, players can be moved on. What we can't do is wait to sell before we buy.
The board also have to resist all offers for the likes of McGregor and Tierney. If we are serious or intend to be serious about genuine European progression we need to build around the core group.
And that brings us onto the final issue. The manager or at least the management structure. We have in the main a very young squad. I'm also aware we probably won't be in the market for any 'finished articles'.
As such we not only need the issue of the manager but also the management structure sorted out by the beginning of June.
With such a young squad we need a manager who can organise at European level. Can coach the players tactically how to play abroad but also recognises the importance of being on the front foot from the off in Europe.
Celtic Park needs to be intimidating again. We need to get at times and get the crowd roaring. Away from home I don't expect to be beating PSG or Barcelona, but we don't need the hidings and we don't have to either. We can be tactically savvy enough to play on the counter and not scared to park the bus.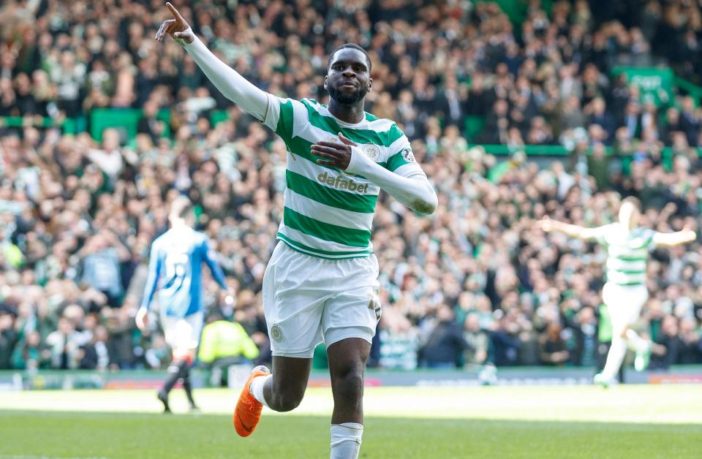 The manager also needs to be able to coach the players, to improve them and help them reach potential. When we're not buying the finished article it's the only way.
For me that's a head coach and a director of football/recruitment.
Personally I'd give Neil Lennon and John Park the respective roles but I'm open to combinations that work.
A director of football needs to be a long term role, the head coach I think we'd all accept is likely to be more fluid.
Either way we need to get ready this time. We need to learn from past mistakes. Recruitment and managerial and playing level needs to be in place by the time the pre-season plane lands.
We have built this opportunity by building up so strongly on the domestic front. We simply cannot rest on our laurels now.
I'll let a former US president sum it up.
"Take time to deliberate; but when the time for action arrives, stop thinking and go in," Andrew Jackson
Niall J