The Green Brigade have travelled up to Lennoxtown today to unfurl a large 'Lennon Out' banner and have also issued a new statement calling for managerial change at the club.
The North Curve Celtic account carries the statement in full where the Green Brigade complain that their previous calls for a change in manager have been ignored by the club and point out that Neil Lennon himself stated back in October that if thing continued to deteriorate he would hold his hand up and walk away.
They note that in December the Celtic Board stated that they would review the performance of the management team in the New Year and now state that despite there being no progress neither party – the current Celtic manager or the Celtic Board have been true to their word on these matters.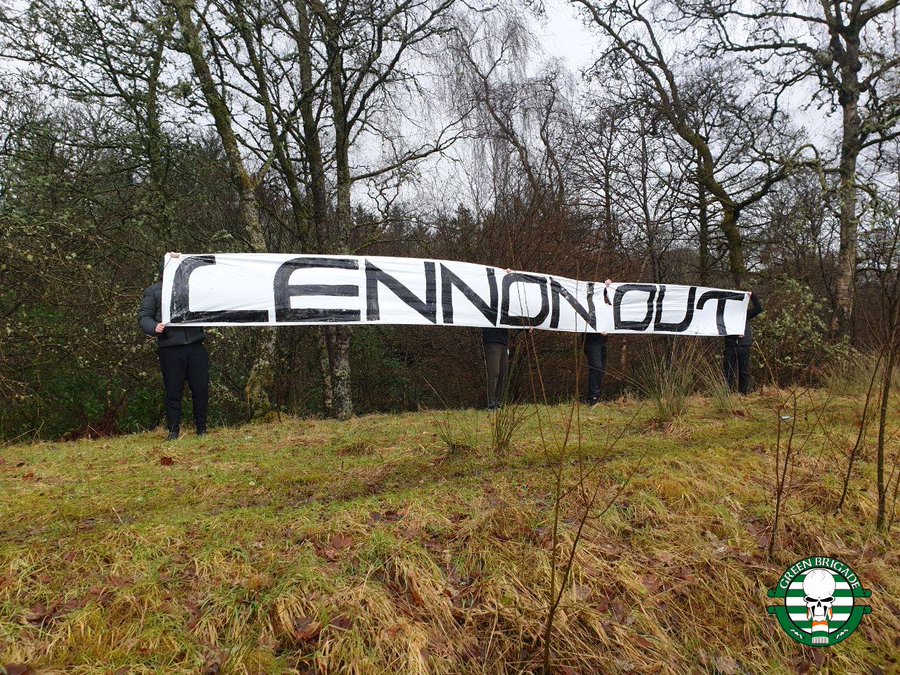 Failing to act decisively earlier in the season, the Green Brigade believes, has cost Celtic the chance of winning the league this season to complete the Ten-in-a-Row and warn Neil Lennon that by staying on his is delaying the substantial rebuild that now needs to happen at the club and also jeopardising his own Celtic legacy.
The full statement is shown below. Incidentally and somewhat ironically given the barrage of Lennon Out images posted on the official Celtic account this week after each and every post the club makes, the North Curve account limits replies to only those mentioned in their tweet.
We it is hard to argue with what they are saying in this statement, surely if you can dish it out you should be willing and able to take some criticism from the other side of the argument in return?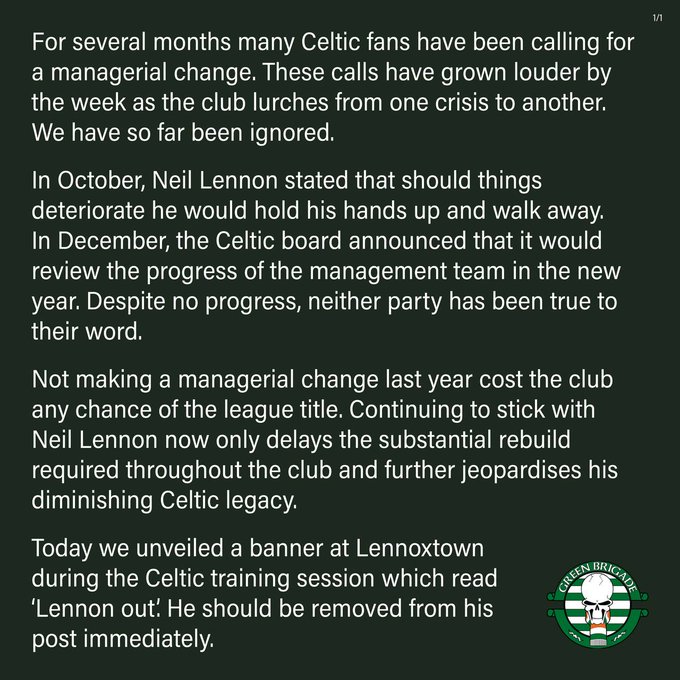 Green Brigade banner at Lennoxtown and statement pic.twitter.com/XAsDvqQYbT

— North Curve Celtic (@NCCeltic) February 5, 2021