SCOTTY SINCLAIR heads to Ibrox tomorrow bursting with confidence after his sensational Boxing Day hat-trick against Aberdeen at Pittodrie on Boxing Day.
Sinclair always enjoys a bit of Skelping and since arriving in Scotland he's known nothing but the sweet taste of victory on each occasion he has played at Ibrox.
"You can't do much better than score a hat-trick when it comes to your confidence going into the next game.
"As a team, we're all in good spirits in the camp and we are all going to be ready for the weekend game. Every game we go into, we want to win," Sinclair said.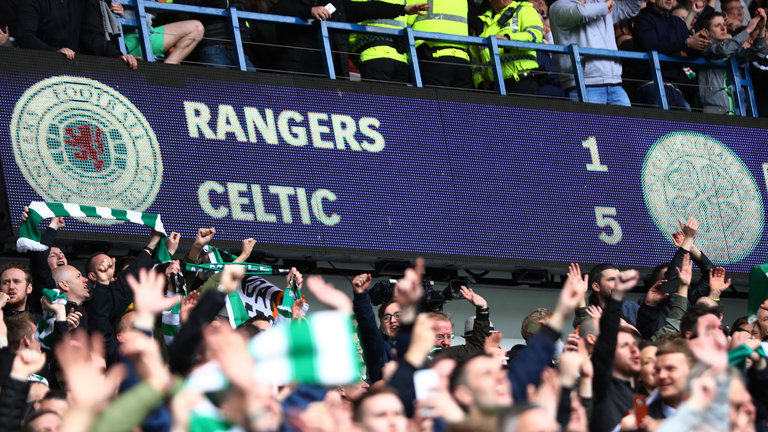 "I enjoy the big games. When you go to a place like Aberdeen, all the players are up for it.
"The big occasions are exciting. It's exciting for a player to be involved in these games.
"We have some good memories of Ibrox, but this is another game and we go into it the way we would against anyone else."
The new arrangements regarding ticket allocation for the Celtic support will change the dynamic and the atmosphere tomorrow but it is unlikely to unsettle the experienced Celtic stars.
"It will be a little bit different in terms of the crowd. But as players and professionals, we will get our heads down and forget about things like that.
"We'll just try to make sure we play good football.
"I think we're a top-level team. Players have come into it, like Ryan Christie. In the past couple of months, he's been exceptional and added goals to his game.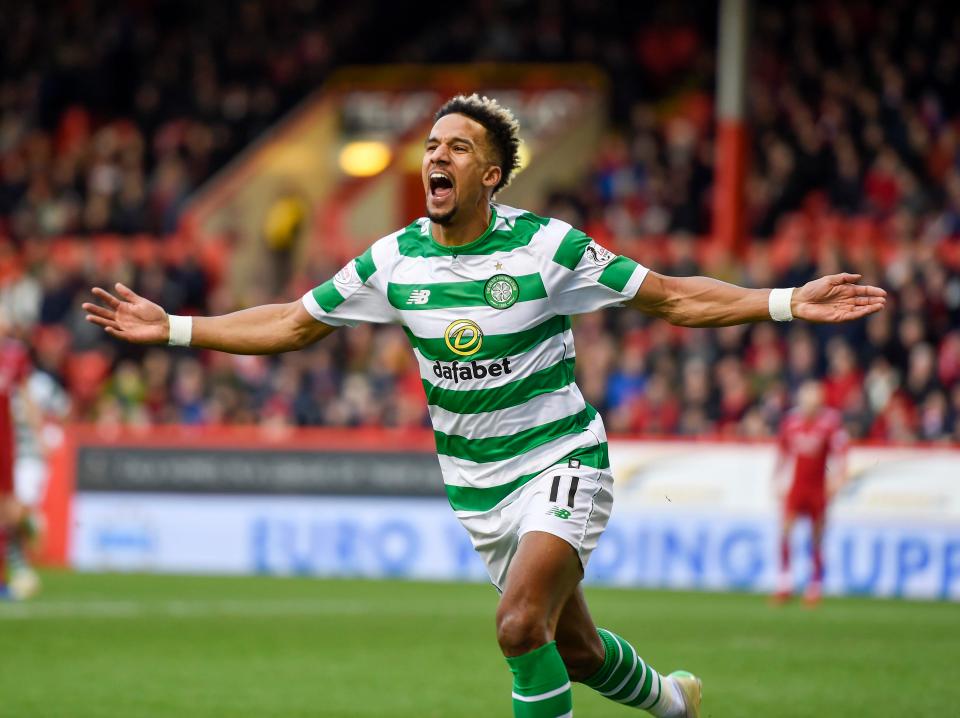 "There are a few other players, too, and as a team there is a lot of competition. Everyone is being kept on their toes.
"Going forward, it's about the whole team and how we perform.
"I think we are as hungry as ever and you can see that with the characters in the squad.
"In the last 20 minutes at Aberdeen, when we had to dig deep, we did so and got a result."
Sinclair's hat-trick took him through the 50 goals barrier for Celtic, a sensational goalscoring Record for a winger.
"I was aware I was near the 50-goal mark for Celtic and it's a great achievement for me to get over it.
"Hopefully, I can keep on scoring. My last hat-trick was against Hearts when we clinched the title in my first season.
"It seems like a long time ago and it was great to do it again. I want to build on that.
"Sometimes you have to go through tough times.
"In my first year at Celtic, it couldn't have been better. There was no negativity, just all positive.
"There is always going to come a time when you get negativity.
"But, for me, it's about getting my head down, continuing to work hard and having a never-give-up attitude, which I've always had."