CELTIC dropped two points yesterday on the dry plastic surface at Rugby Park, which incidentally used to have one of the best grass pitches in Scottish football. With a much wider attention focused on the Scottish game the SPFL served up this dreadful encounter live on Sky.
The frustration among the Celtic support watching was obvious from the reaction on social media and on forums as not a single outfield player could be pleased with their own individual performance. Amid that there were some shockers – Moi Elyounoussi and James Forrest were particularly poor and both must be worried out maintaining their place in the starting eleven for the trip to Paisley on Wednesday.
The Celtic support was able to attend the previous game at Rugby Park at the beginning of the year. It was a damp winters night and the pitch was much more playable as the moisture was natural and could not be restricted by the hosts. Yesterday Kilmarnock choose to keep the bone pitch dry and employed tactics designed to frustrate and restrict Celtic to kill the game. That's up to them, points are important but it is an entertainment game and you can understand why they have difficulty in selling tickets to home supporters when they serve up 'entertainment' like that.
At least we don't need to worry about a summer trip to Tynecastle to play in six inch long grass this season, although it should be noted that Hearts did quite a lot of damage to the Rangers last season so Hearts' relegation is probably a bigger boost to them.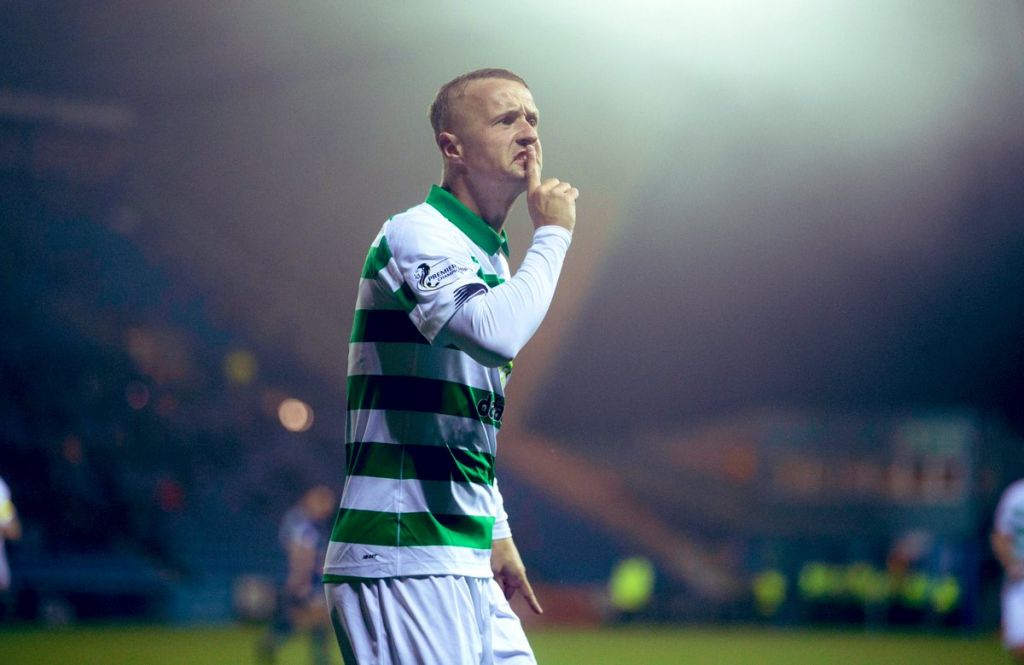 Celtic though were the authors of their own misfortune yesterday. Two games previously Neil Lennon had a number 9 who was photographed after the game with the match ball after his hat-trick against St Mirren on Saturday 7 March. The fact that Leigh Griffiths was not available yesterday is down to him and him alone and while Celtic are investigating the latest controversy surrounding his house party, the support is close to turning on the player.
For domestic football, this is the most important season in Celtic's history, and yesterday Griffiths' lockdown unprofessionalism let the support and the club – both of whom have been unbelievably generous to the player, down badly. It must have been uncomfortable watching for the 'Lockdown Lad', Celtic's missing Number 9.
Players have been released over the summer, some like Jozo Simunovic and Jonny Hayes, rather ruthlessly, yet Griffiths remained. If he cannot be relied upon to contribute to the Ten-in-a-Row then his time is surely just about up. It's at the very best, the last chance Leigh. Over to you.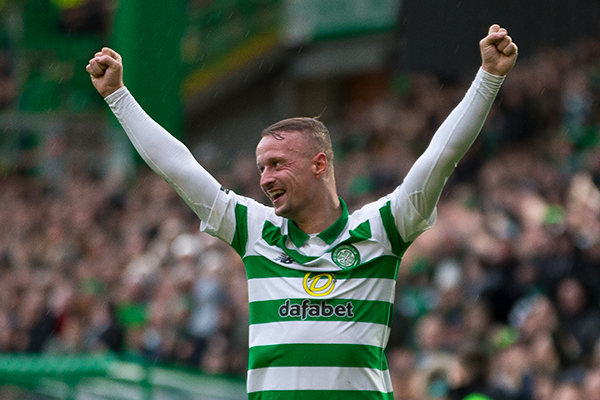 Griffiths' absence and the failure to bring in an other striker – as Bayo waits in his Toulouse move to go through (delayed by positive tests for coronavirus among the Toulouse staff) – meant that Celtic had to go with just one up front. And that yesterday tells us something, that the 4-2-3-1 is NOT going to be the way to go if we are to achieve our man objective this season. Last week we argued that signing Stephen Fletcher was the logical thing to do as he was available on a free, willing to come and would be an upgrade on Bayo who like Shved is another one of those strange signings that seem to have come from outwit the football department at the club.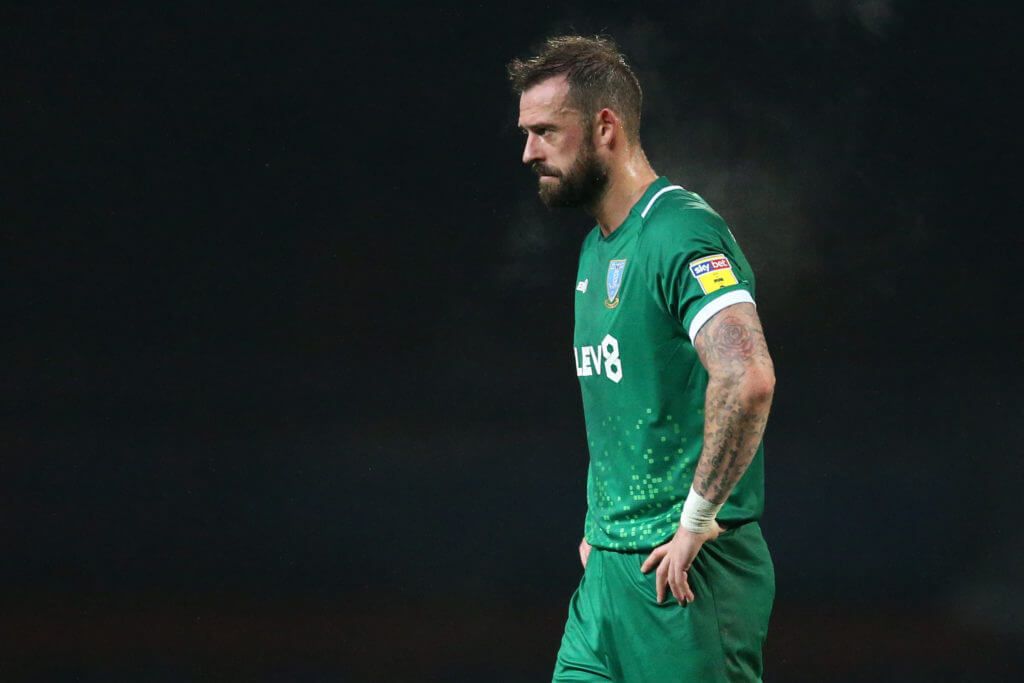 That sort of stuff needs to stop once and for all. The Celtic support have backed the club brilliantly – it will be interesting to see how the English Premier League sides get on selling virtual season tickets for their new season. Will any of them reach 55,000 sales? It's hard to imagine that happening. Neil Lennon admitted that the squad is light and the 'bench' yesterday failed to provide anyone that could change things when needed.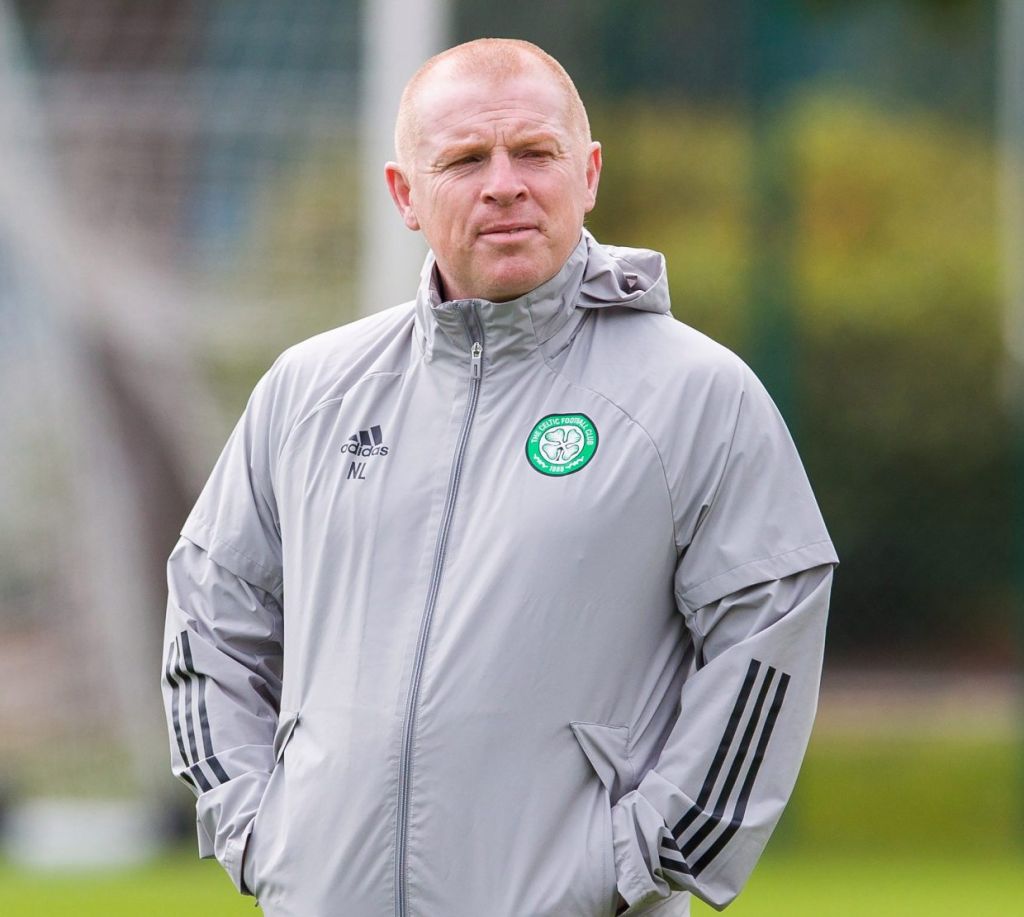 Home teams sitting deep against this Celtic side are going to fancy their chances and that is why we need to move quickly. The window is open until 5 October but Celtic need to bring in new players much sooner than that.
We play St Mirren on Wednesday evening in Paisley, admittedly on grass, but they will no doubt look to model their game on what Kilmarnock did yesterday. Dropping anything further would be a disaster for Neil Lennon's side. Celtic can't go with the 4-2-3-1 and hope that it will work out. Maybe some radical decisions need to be made and a suggested team could look like this. Klimala – another work in progress – ahead of the tried and tested Griffiths tells its own story…
Barkas
Elhamed, Jullien, Ajer
Frimpong, Christie, Ntcham, McGregor, Taylor
Edouard, Klimala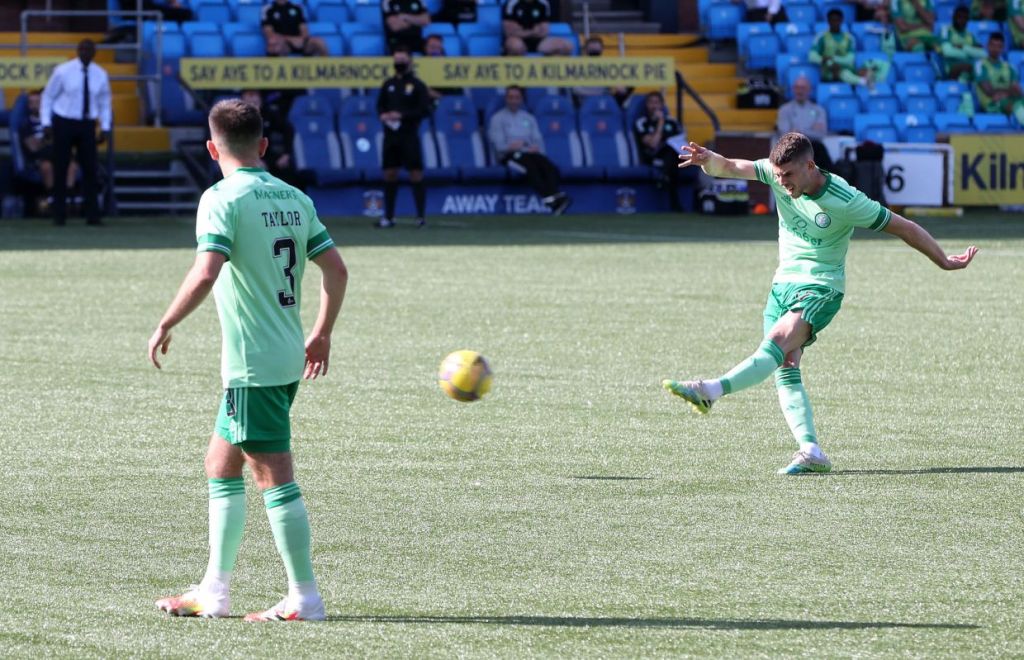 Sandman's Definitive Ratings – Celtic in the Sunny Climes of Darkest Ayrshire
Sandman's Definitive Ratings – Celtic in the Sunny Climes of Darkest Ayrshire | The Celtic Star https://t.co/e6p7tzxrop

— The Celtic Star Editor – INVINCIBLE (@CelticStarMag) August 9, 2020
DAVID POTTER'S POST MATCH COMMENTS…
Kilmarnock 1 Celtic 1 – Feckless, lacking in imagination and generally low-key with so many players simply not delivering | The Celtic Star https://t.co/nC26lXiah1

— The Celtic Star Editor – INVINCIBLE (@CelticStarMag) August 9, 2020