LEIGH GRIFFITHS was back in action for Celtic today at Hamilton after replacing Odsonne Edouard with around 20 minutes to play.
And The Celtic number 9 wasted no time in grabbing a goal to round off a very satisfying afternoon for the Champions in South Lanarkshire.
Ryan Christie opened the scoring in the first half and Scotty Sinclair is claiming the second. There were do doubts about the goalscorer of the third – in fact there were few doubts that it would be a goal for Leigh Griffiths as soon as the free kick was awarded in the 81 minute.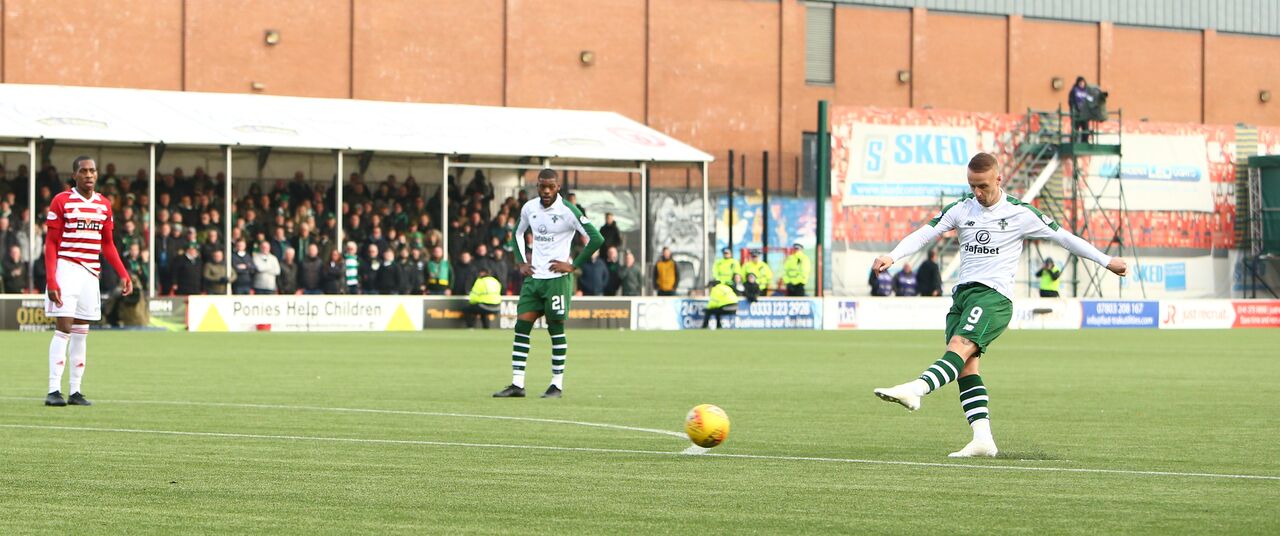 The striker opted to go low and hard and his drive whizzed into the bottom right hand corner, much to the delight of Griffiths and The Celtic supporters in the stadium.
Speaking after the game, Griffiths was rather pleased to be back and to be scoring after enduring some 'dark times' during the past few months.
"It's always nice to come back with a goal. It's an important three-points so we can look forward to Thursday now," he said.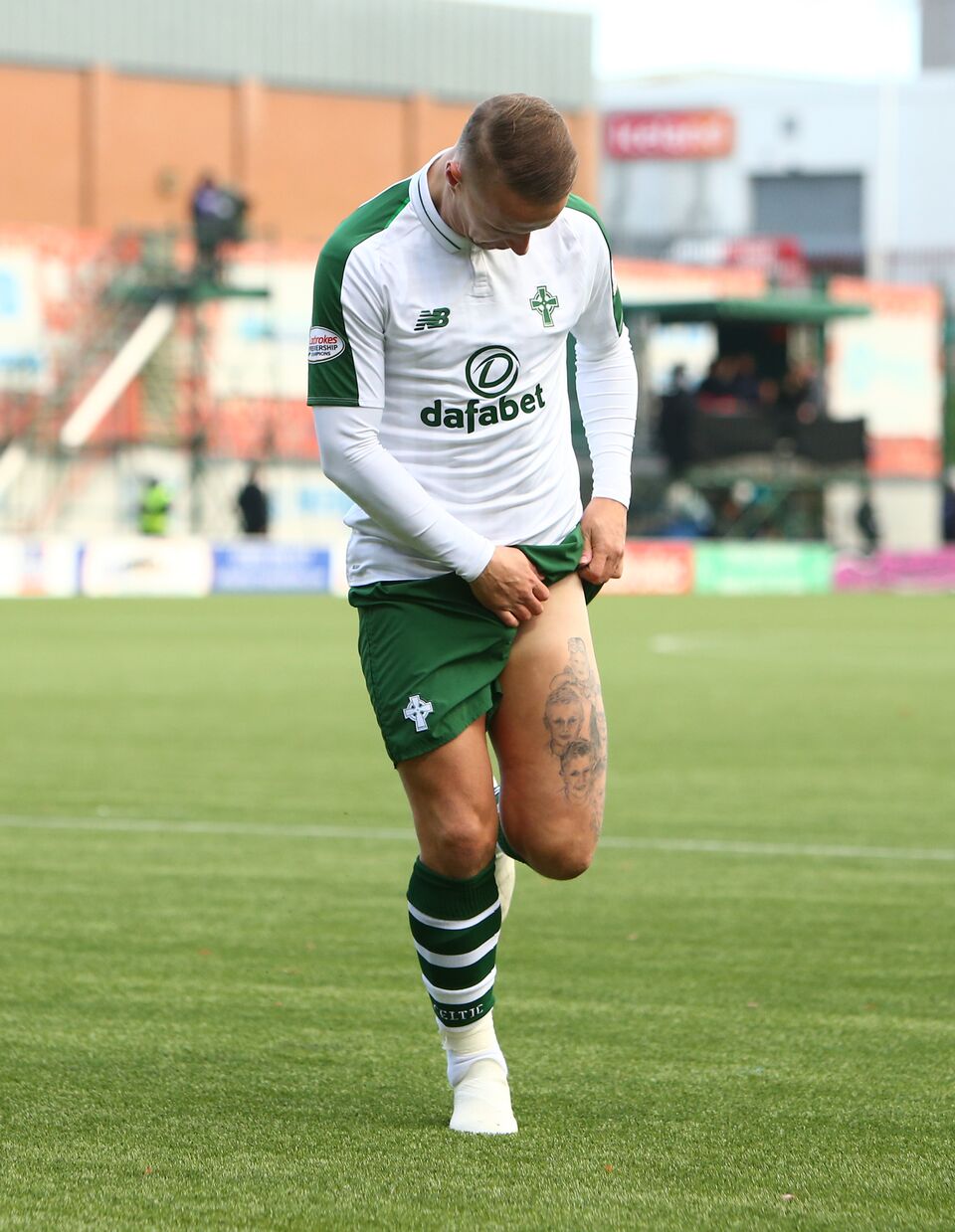 "It's always nice to be back on the pitch. It's been a frustrating five or six weeks for me. I've been trying to build my fitness up so to come back like that was great.
Leigh knew that he'd get some game time today and we all sort of knew that he'd score with that free-kick which was actually his first touch of the ball.
"It was dark times. There was a lot of frustration during the time out but you just have to get on with it and do your rehab properly.
"It didn't help that I was ill for 10 days so that extended my recovery time," Griffiths said.
"The manager pulled me aside and said he's give me 20 minutes and told me to go and do what I could. It was my first touch that I scored with. I was on the park for around five minutes before I got that chance.
"We have a massive qualifying game against Rosenborg on Thursday and we know how tough that's going to be.
"Hopefully we take care of that and then we have another cup final to look forward to on Sunday."
Read our match report HERE.