When it comes to team selection and formation, Celtic head coach Fran Alonso intends to keep the opposition – and supporters – guessing as the season unfolds.
Celtic have already started the SWPL season in scintillating form, with eleven goals scored and none conceded in a 9-0 win over Hibs – and last time out with a 2-0 victory over Spartans on a blistering hot day, where Celtic also had to contend with a narrow and sticky plastic playing surface at Petershill Park.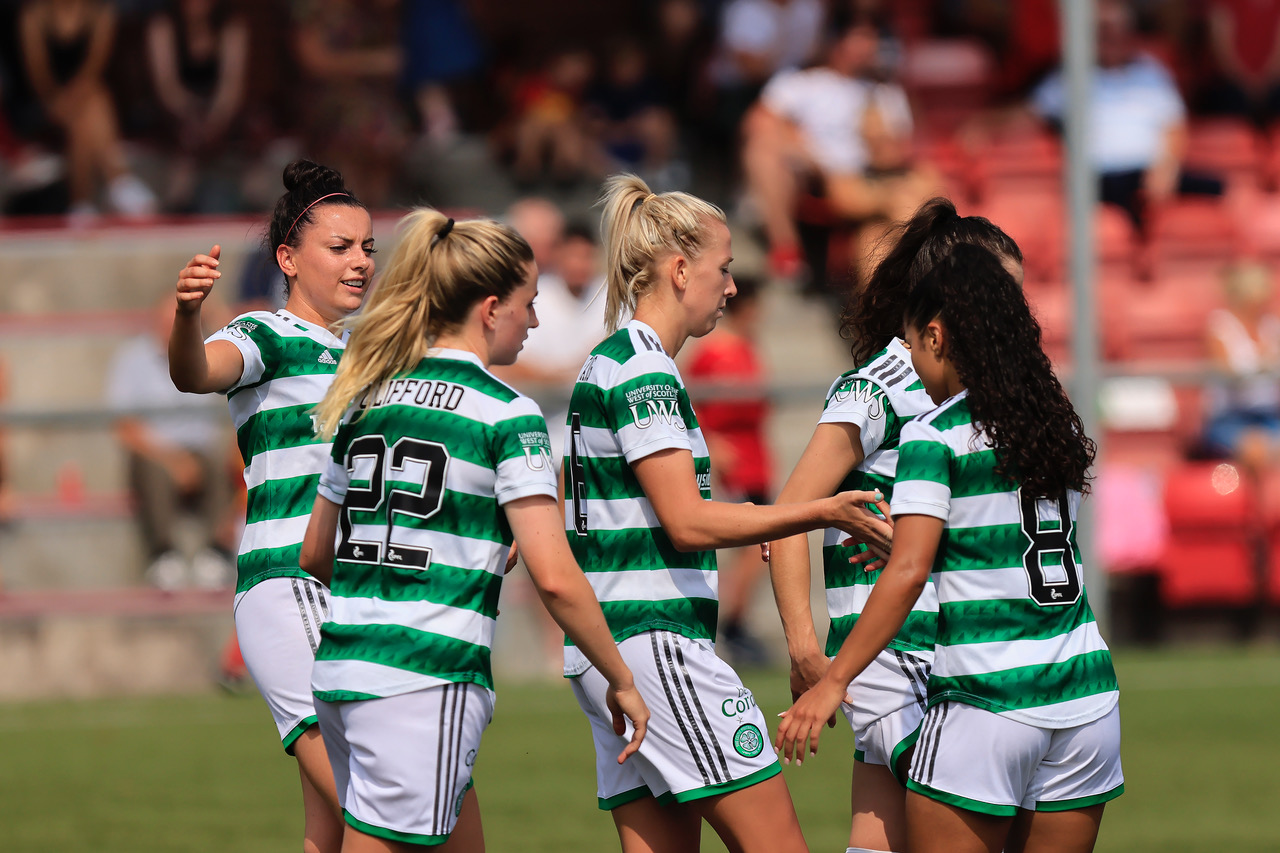 On Sunday Alonso's side will entertain Spartans, with the kick off moved to 12pm to allow supporters the opportunity to attend both the Excelsior Stadium for the Celtic FC Women's SWPL encounter with Spartans, and enough time to make the 3pm kick off at Celtic Park, where Ange Postecoglou's side will play Hearts.
Speaking to The Celtic Star and Cynic Women – both of whom attended yesterday's media conference with the Celtic boss – Fran was keen to emphasise both the side's set-up and the personnel employed may well change for this Sunday's game with Spartans.
"I wouldn't expect the same formation every week, it's never been the way we manage the team. We don't believe that eleven players will win you a tournament, a team will. So, squad rotation is very important, not only to give an opportunity, it's the way we play."
And although it's the intensity Celtic exhibit in any given game which will require the need for squad rotation, according to the Celtic manager, Alonso was keen to highlight that such high levels of performance are also demanded in training, just as much as in games.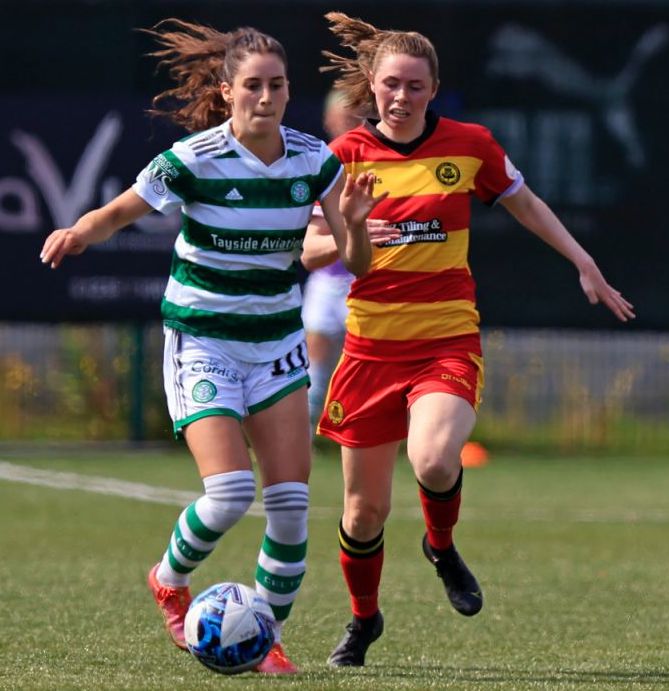 And it is that physical and mental exertion, required right through the working week, that will see Alonso utilise the squad as much as possible throughout the season, pointing the example of academy graduate Tiree Burchill as a player who impressed in training and as such was rewarded with two consecutive starts in the games with Hibs and Partick Thistle.
"We press very intensely for 90 or 95 minutes and players need their rest, so it is not realistic with our style and our way of playing to have a player that plays 90 minutes every game. It's very difficult to do that so we will rotate and we will always rotate for training."
"For us training is very important, the application and the quality at training is very important and we want to reward Ghirls that excel in training."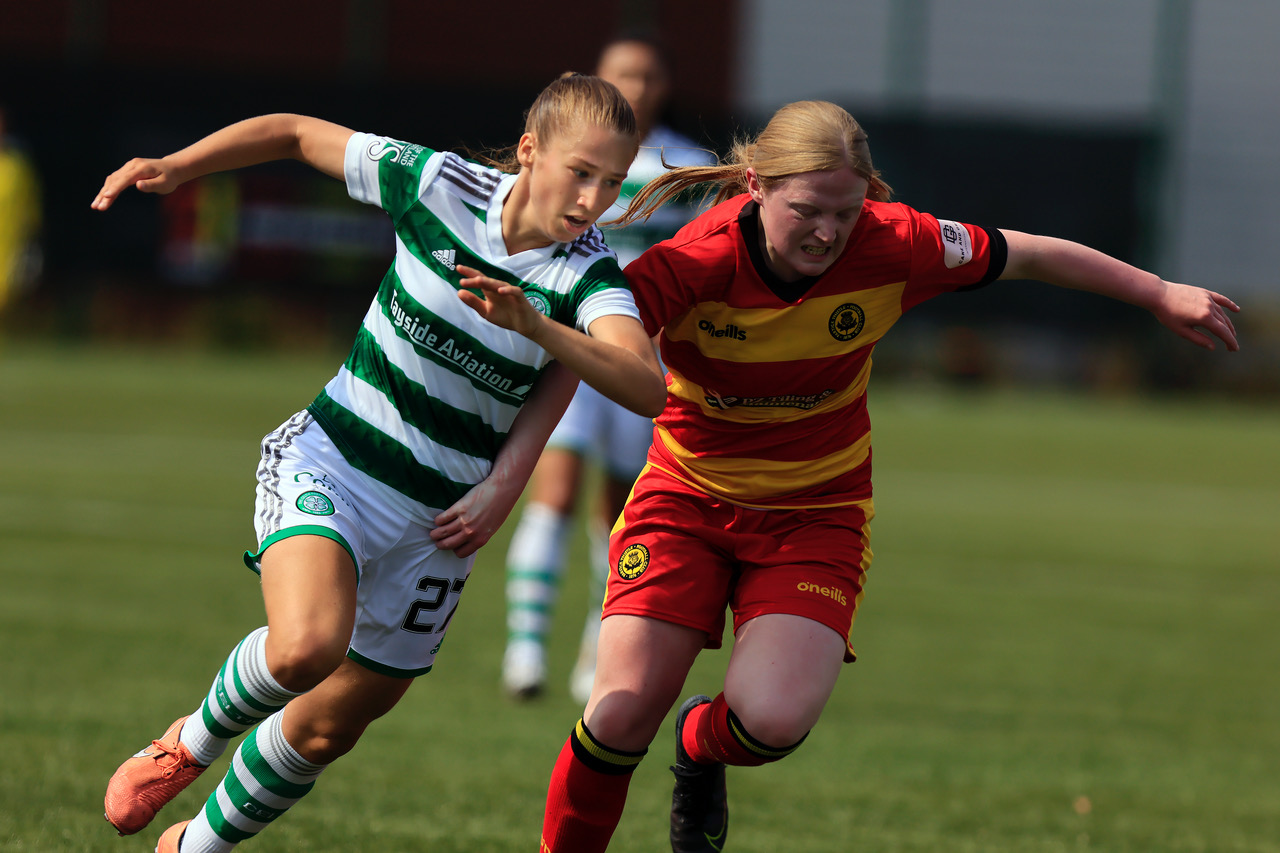 "You saw with Tiree (Burchill) who had her debut as she was fantastic at training. If they are in the first team squad they can play at any time. So, expect changes (against Spartans).
"We don't know the team yet, we have ideas but I would expect some changes," Fran said.
One position that looks guaranteed to see some movement is that of goalkeeper. With Chloe Logan a long-term injury absentee, and Rachael Johnstone injured in the pre-match warm up prior to the win over Thistle, experienced 37-year-old Mexican International – and former Barcelona star – Pam Tajonar started the game, having been listed as a trialist on the subs bench in the pre-match team-lines.
And Fran has confirmed, Tajonar is likely to start the game with Spartans, however, official confirmation of the signing has yet to be announced, with issues over paperwork holding up an official unveiling, a move Alonso has confirmed will conclude Celtic's summer transfer business.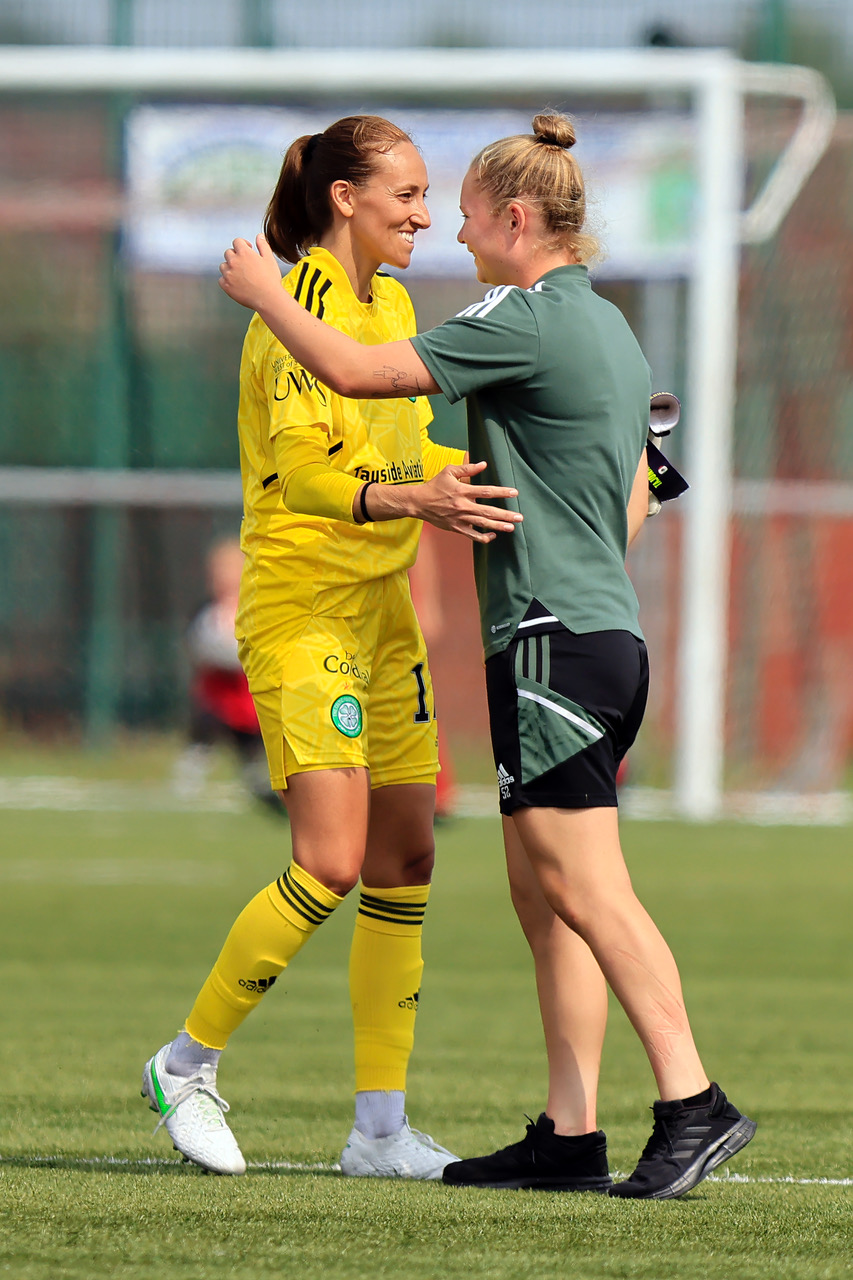 "Rachael (Johnstone) is still injured, for the next couple of weeks she is going to be out of the squad, just to make sure that she heals."
"It's not a big thing but we want to make sure that we protect her and Pam (Tajonar), our goalkeeper you could see last week will again be in the squad this week and as soon as we finalise some paperwork her signing will be announced.
''We are done, the squad is finalised and I am delighted. I'm delighted that we have strong back-up for every position," Fran Alonso told The Celtic Star.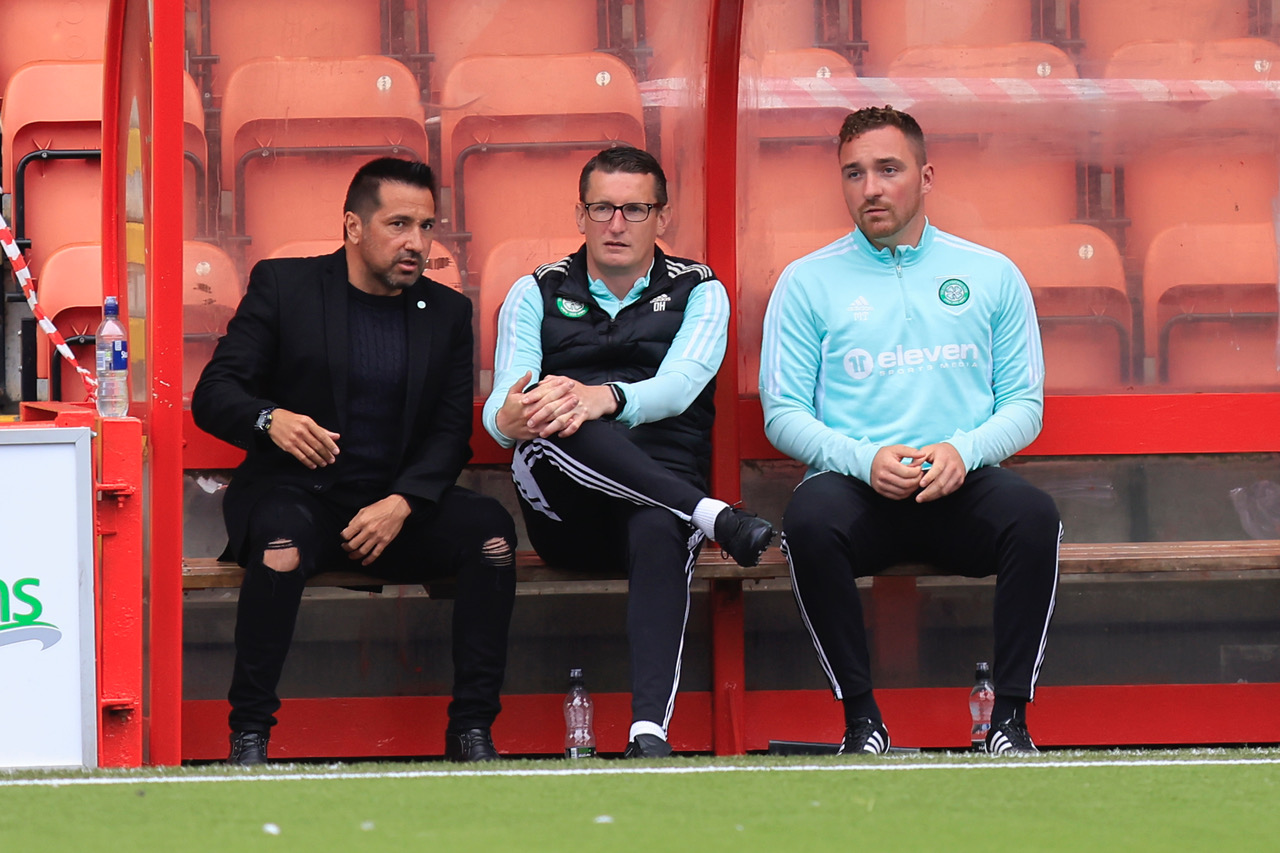 "You saw the bench that we had on Sunday, it's a very strong bench so I am very happy with the effort that the club has done to support the team and the players we have managed to bring here are of a vey high calibre and will help us to achieve our goal for this season."

"So no more business, I'm happy with what we've got."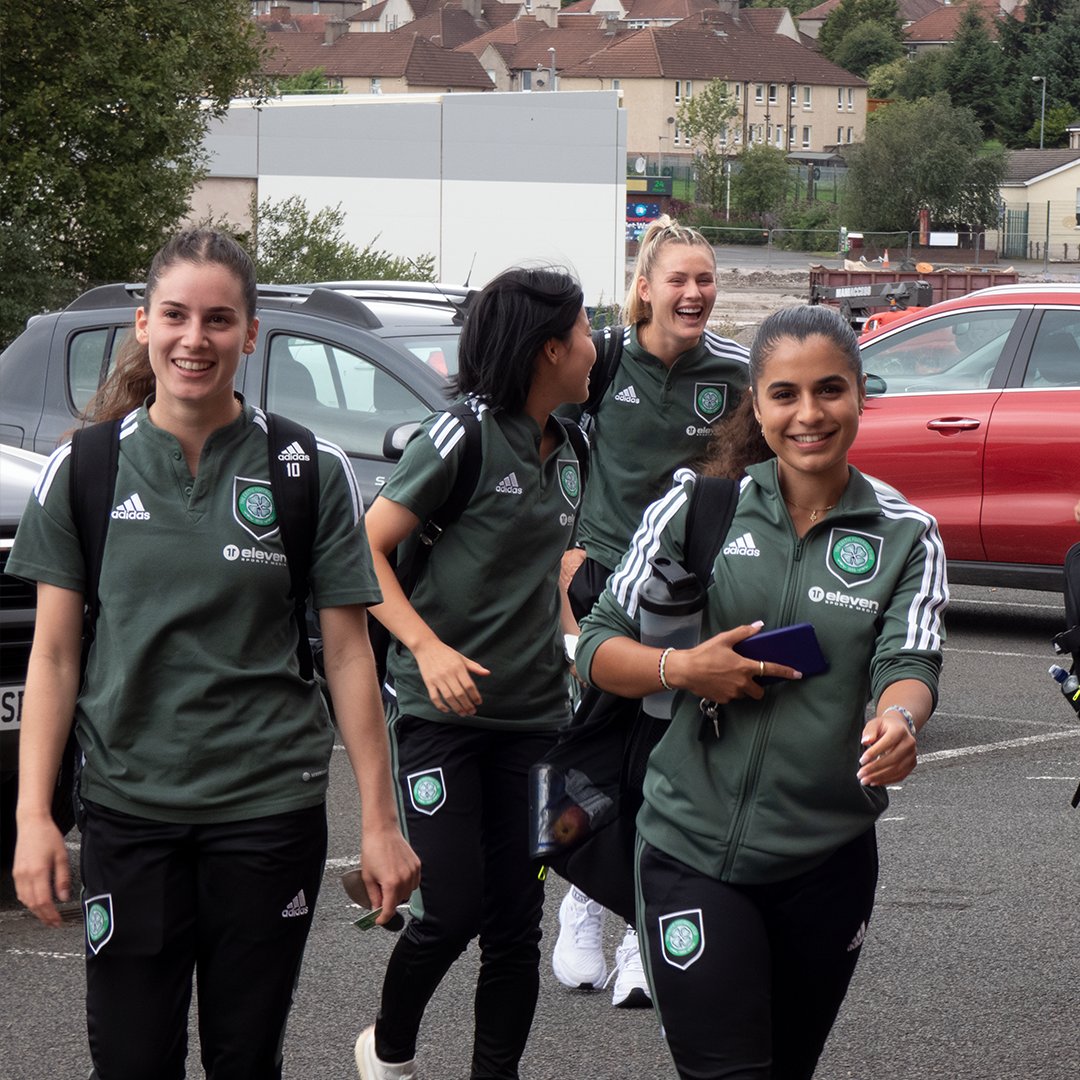 With the squad now to the manager's liking, it's down to league action again this weekend and a game Alonso and his Celtic FC Women side would appreciate as much support for as possible.
There is no doubt this Celtic side perform at their best with a big crowd behind them, and the club's decision to move the kick-off to 12pm should mean a bumper attendance at the Excelsior to drive the Ghirls on when it comes to not only grabbing a vital three points, but also adding to a goal tally that could become crucial by the end of the season.
You can buy tickets for this one in advance – by following this link – or you can pay at the gate on the day. Tickets cost £8 for adults and £4 for under 16's.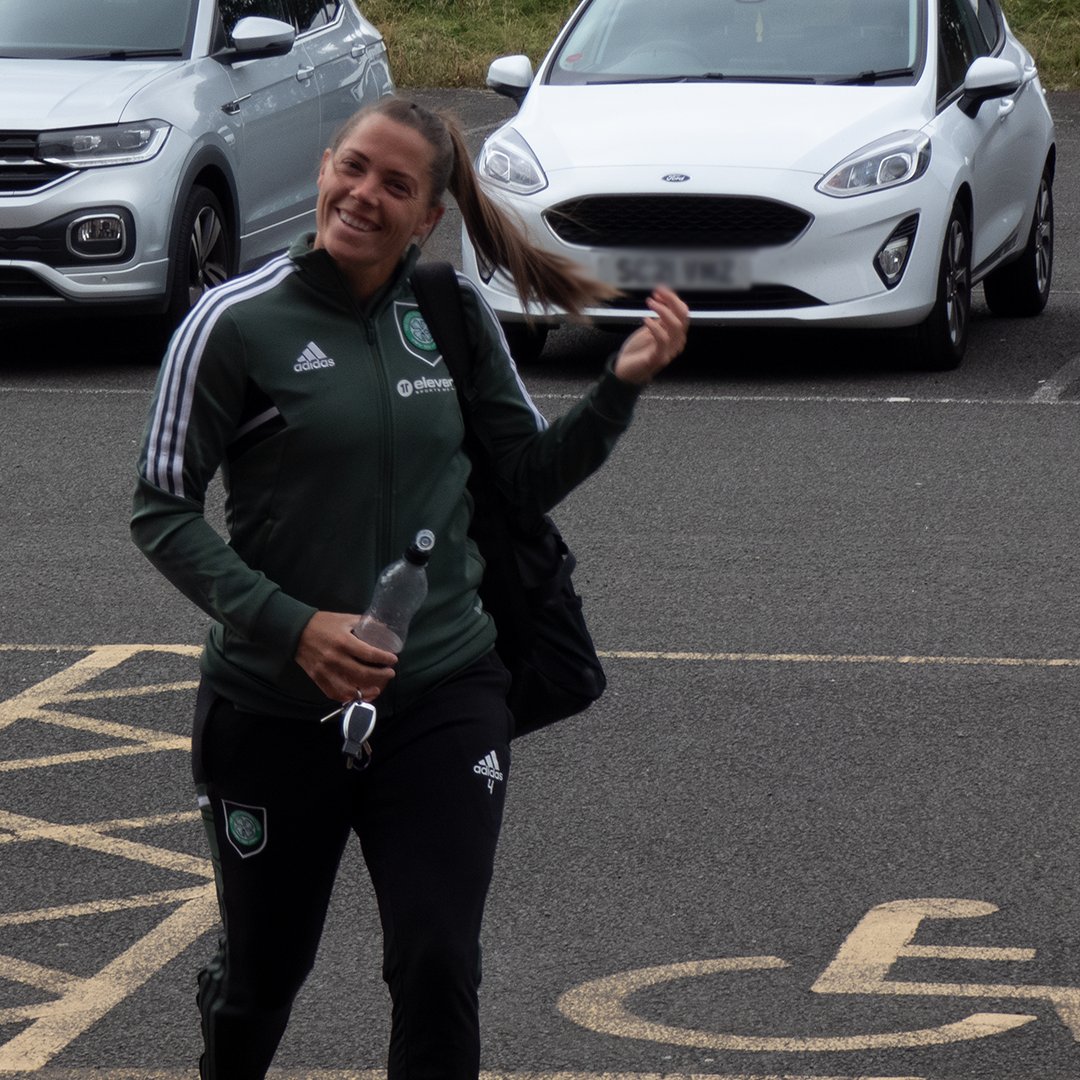 Celtic have certainly been value for money this season and the club has made it feasible now for the support to experience a Beautiful Sunday of top flight Scottish football – and hopefully watch both teams win.
It would be quite the thing to get to both games an experience a double bill of Celtic victories. Fancy trying?
Niall J
🟢⚪ The Ghirls welcome @spartansfcwomen to the Excelsior Stadium this Sunday (August 21) as they look to continue their 100% record in the #SWPL so far this season.

🎟 Have you secured your seat? Buy tickets online now ⤵#CelticFCWomen 🍀 #COYGIG

— Celtic FC Women (@CelticFCWomen) August 19, 2022