Celtic's new home shirt is set to be a roaring success after the latest leak of the new shirt by Adidas. The kit will mark 120 years of wearing the Hoops and how better to do it than the uniform that is so simple in its style – green and white hoops.
The Scottish Champions will be wearing this shirt as they look to continue their domestic dominance and make inroads into European football.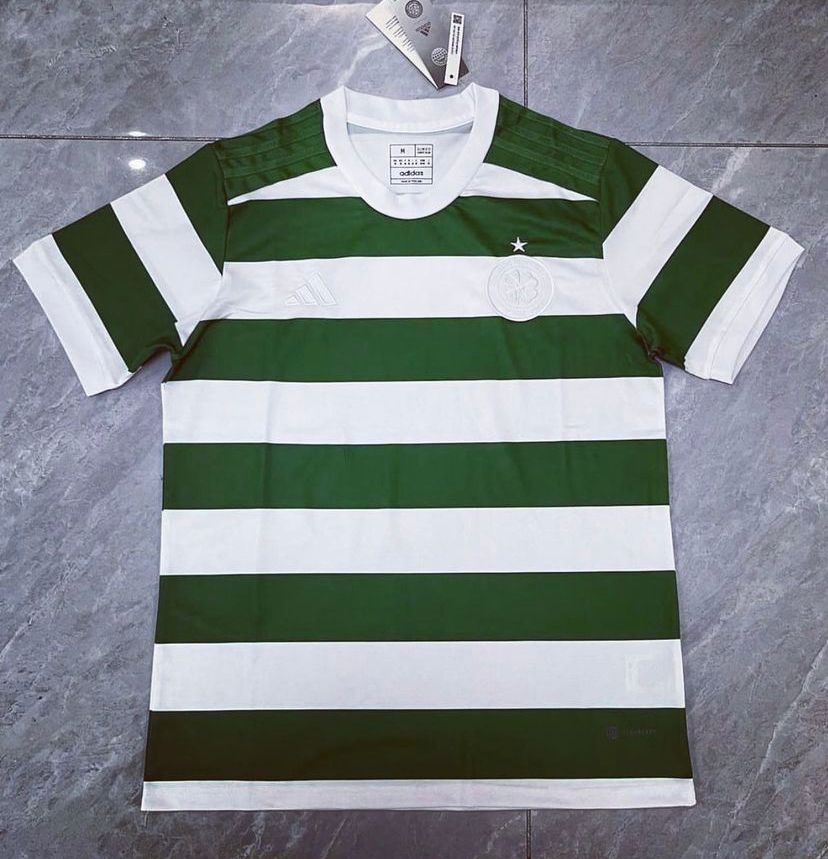 The new kit will be more expensive than last seasons given that Adidas will raise the price of their shirts from £70 to £80.
The kitmakers have been excellent since assuming agency from New Balance and that is expected to continue into the new campaign. It will be interesting to see what the club offer up for the new season, considering that they had three popular shirts this season (the Irish Connections shirt not the third kit).