SANDMAN'S DEFINITIVE RATINGS: CELTIC v JONESTOWN MASSACRE…
"This is the end, Beautiful friend
This is the end, My only friend

The end, Of our elaborate plans
The end, Of everything that stands
The end, No safety or surprise
The end, I'll never look into your eyes
Again"

Jim Morrison and The Doors, 'The Broon'.
B.A. BARKAS – 6/10 – A surprise. To him, mostly. Managed to get in his first save of the season with a fine intelligent read of a lob to fingertip-stop a certainty. Will we see him again or will he pass into mythology?
JONJO O'NEILL – 5/10 – Remains pretty one-dimensional, projects competence and… Well, that's about it. I doubt we'll see him at Celtic Park again unless his Mum gets the job.
FIELD MARSHALL – 6.5/10 – 'Have that bhoy washed and brought to my tent.' But no, the Lawwell parting wish was denied as the cry went out, 'Your First Team Needs You!' and the kid got the relief of taking to the park instead of taking to relief…Stood up well to being perceived the weak-link, plenty of involvement and promise.
AJER – 6.5/10 – You know that 30K a week offered to Corpus? Stop flaming laughing at the back. Well, add it to this young Viking's wages and give him the armband to sign a new contract. It will take two players to replace Broony – this one has the personality to lead. And the skill – nailed our third with a guileful chip…Eh, don't argue that – he's a big lad…
RAQUEL – 5.5/10 – Solid enough and pretty enough to entrance the farmers in their frontline. Settled after a shaky start to control their movement and get into her rhythm. Yet more experience under her bust. Belt, sorry…
BROON – 7/10 – Captain. Leader. Legend. Not about how he performed tonight; though committed as ever, but for near a decade and a half he's patrolled the hallowed turf as if it were his own. True that he's lost a little pace – tried to nut Pistol Pete during a pre-match presentation that got side-stepped and turned into an insincere hug.
An imperious and indefatigable presence, bowing out in the strangest of circumstances, surrounded by many empty shirts not fit to lace his boots. Pass of the season his parting gift. Hail, Hail, Broony.
CORPUS CHRISTIE – 4/10 – 'Don't kick me , I'm in the Euros! Don't kick me, I'm in the Euros!" Repeat ad infinitum. Floated around like a fluffer on the set of 'Ladyboy Lust', popping up on occasion to frustrate. Here in spirit only, ironically…
EDDIE TURNBULL – 7.5/10 MOTM – A keeper; In the sense of, a burd who makes you a sandwich before she leaves in the morning. Or a fella; we're gender-neutral here…Smart strike under the wall to wake everyone up. Delicate touches and cultured attempts added some glamour to our faltering midfield. We hope this is even looked back upon as a quiet game for him, given the immense possibilities of his talent.
JAMESY – 3/10 – Wherefore art thou, Jamesy? International Nurses Day today, so he was fatigued after an afternoon running around the residential accommodation up at the hospital showing the girls his… Appreciation. And we also seem to be strictly adhering to the 'Don't Play It To Jamesy Much' tactical masterplan.
ELYANONYMOUSSI – 4/10 – Looks under pressure as Corpus comes up the rail to challenge for the 'Hide-And-Seeker-Of-The-Season' title. Making casual mistakes – like wearing red boots; spotted him out left using the bright sunlight as cover around the 30-minute mark. Do I win a prize?
FRENCH EDDY – 7/10 – First touch – 'Oooo!', second touch- 'Aaahh!' A goal for the Eddy career highlights. Sumptuous. And probably our goal of the season.
Just imagine what he could do with a strike partner. And regular service. And if he 'looked interested enough.' Just imagine. It's all we'll be able to do next season…
SALAH AJARMA – 10/10 – A man who lived under a cloud of oppression nobody reading this could ever conceive of. And bore it with fortitude and verve. Denied a fitting tribute by corporate vampires with ice for blood. But the people will come again. And the people will have their say in memory of a fine human being.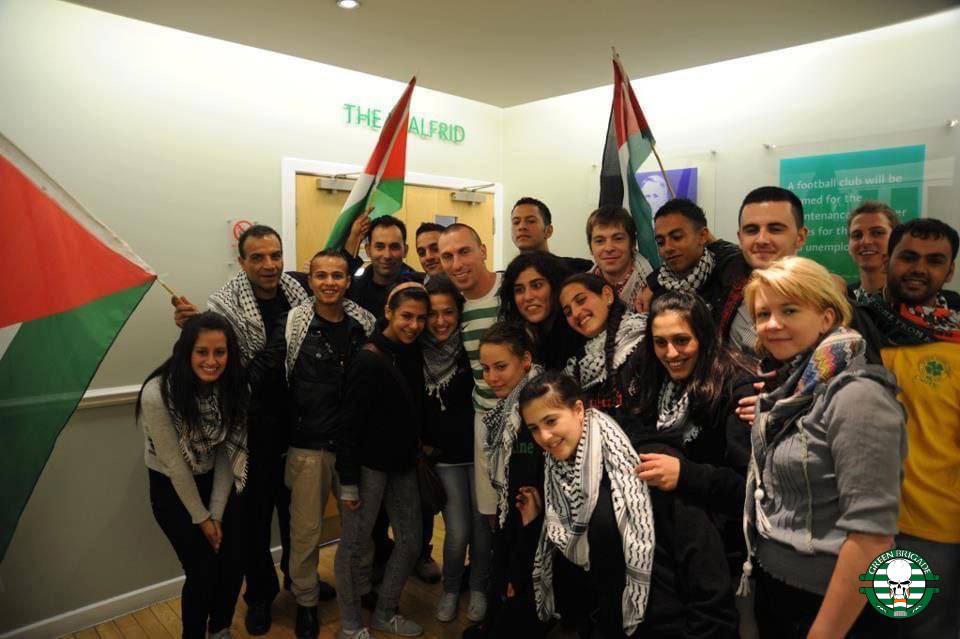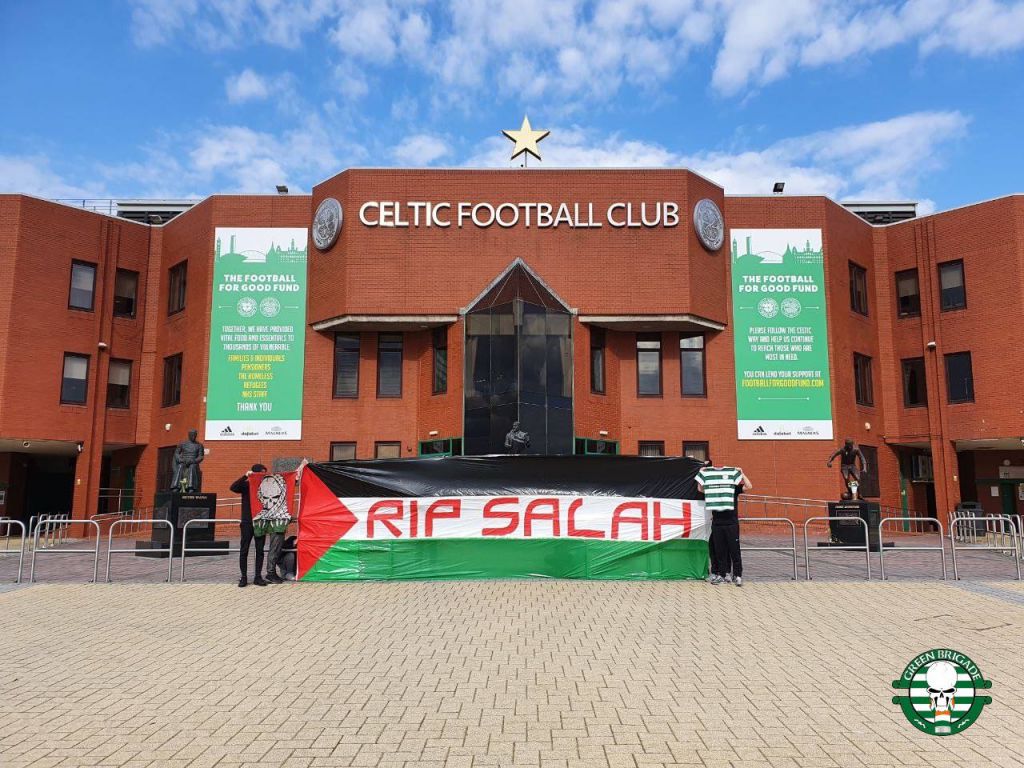 SUBS:
GREGGS THE BAKER – 6/10 – Hit a shot as hot as the centre of a fresh steak bake, only to be denied by a wonder save from Limmy in nets for them.
MAN OF – 6/10 – If this wee warrior doesn't get at least a dozen straight games dead centre to prove his worth next season, the incoming incumbent will have only proved he's no idea what he's doing.
MIKEY J – N/A – Will he be Kajagoogoo or Echo And The Bunnymen? Next season will be crucial.
KARAOKE – 6.5/10 – Well, there's the quality right there in the Messi-esque finish. What happens next? Stay or go, wee mhan?
GRIFF – 6/10 – Sunny night, beer gardens open, and wouldn't you just flaming know it – huckled away with half a pint left to replace French Eddy. But roaring around half-cut for 20 minutes suited him as he gave them problems, forcing Limmy into another fine stop by falling phished in front of a cross to deflect it with his heid. Then
appearing from nowhere, giglging and burping, to nick a passback and almost create a fifth. Cheers, Griff.
JFK – 6/10 – Surprised everyone by failing to surprise anyone with no surprises whatsoever. Cunning bar steward. At least we got to see some fresh talent – steady, Jamesy, it's not what you think – and won comfortably. Unsportingly subbed Broon after an hour so he could not fulfil my (repeated) email request/suggestion that he spend his last half hour at home going out in unforgettable glory by running about smashing his fists into the faces of the imposters who've destroyed the TEN. Oh, well. One more to go for JFK and then time to find out if he's in consideration for the main gig. Spoilers – eh, naw.
Absolutely brilliantly done ✅🍀 Godbless @ScottBrown8 @CelticFC pic.twitter.com/rI2xGHkmNE

— Kelly (@kellybaby3) May 12, 2021
OVERALL – 7/10 – A last match of the season at Celtic Park against opponents with nothing to play for, half of whom's player don't give a toss…Well, that's the St.Johnstone perspective taken care of as they prepare for their second cup final of the season.
And good luck to them; They've so far managed to interrupt the SFA/SPL circle-jerk and created much angst around the Slippy G Manager Of The Year Award, with their simian coach surely THE Neolithic Man deserving of it with a provincial club potentially winning the 2 cups? Some feat. Still time yet, though, to ban all the St.Johnstone players for wearing loud shirts in a built-up area…
The pathos ached around Parkhead as a legend took his last bow. In front of empty stands. So unfitting for the glories he's brought. And the game remained flat as the atmosphere until a livelier time was had after Eddie T lifted the Broon gloom and the skipper chimed in with a perfect Pirlo impresssion.
So we complete the home season with a resounding win that will be scorched with the earth of this miserable time, forgotten but for the climactic moment of Broon's farewell.
— Matthew (@matthewd67) May 12, 2021
Captain. Leader. Legend. Thank you for the memories.
And now Sheep, of course.
Gone Away Now.
Sandman.
Look what's arrived…David Potter's new book, Alec McNair – Celtic's Icicle… with two very special collage presentations at the start and end of the book, from @Celticcurio….click on any of these images to order a signed copy.