BANE – 6/10
Gotcha! Some sloppy moments in recent games culminated in the mask almost slipping – super-villainous keeper underestimating the pace of the striker over his shoulder.
Criminal negligence. But he is a criminal anyway, no? OUR Bat-funking criminal. He will learn, He will overcome. Next season, we expect perfection.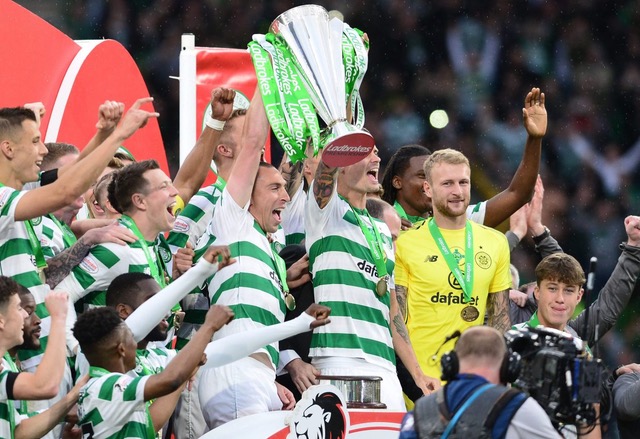 RALSTON – 6/10
Rough, tough and the natural replacement for Micka. The Bhoy Who Told Neymar To Get Lost was at his rampaging best down the right but fruitless in his final ball. He will, however form the future of our defence. Along with…
AJER – 8/10
Grand, imperious, uncompromising. Built like a Norwegian tundra outhouse, this polar bear-eating titan consumed the Minis forward line and almost got his name on the scoresheet. He is the future.
BENNY K – 7/10
Glad to see he survived the Taking Of Pelham 123 and assisted Kojak in nailing corrupt Nick Ferro. He's so composed and a natural fit. If horrible traitorous narrcicist Rodgers wants to begin to eek back favour with Celtic he'll loan that bhoy to us for
another season. Or sell him to us for less than £5 million, because the lad's quality.
TOEJAM – 6/10
Thank you, and Auf Wiedersehen Pet. I don't know what it is about him, but he's just too nice to play for the Hoops. He'll give you a shift but no real commitment. He represents – to me – modern-day young players who look after themselves first and foremost and will never lay their bodies on the line for the cause. Would never do for the coming storm.
BITTON – 6.5/10
Big Nir. Big conundrum. Despite his lanky appearance the big guy's a ringer for Tyler Durden in combat mode with his top off. He's also got guile and fine passing ability to compliment his steel. I like him. I think he's worth keeping, and would play a major
part in taking the next two titles. He's cover at centre-back and defensive mid – Broony won't make every game.Far as I'm concerned, we hold him hostage.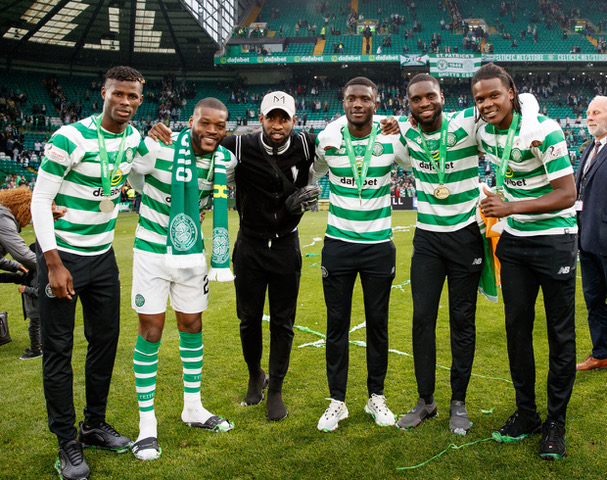 SAM JACKSON – 7/10
Muth-u-f… Moussa in the stand tempting this muthuf…toward a Lyon move, but the French movie-superstar-doppleganger trusted with the midfield, let nobody down. Regulated the tempo, kept the muthuf..in' head – got Honeybunny to calm the muthuf…
down and saw us to another win.
HENDERSON – 6.5/10
The 'Brothers'… Disguise fooled them all after a few months hiatus, and Liam grifted into the team as 'Ewan' – sporting a spectacular arse-end coo's-lick – and displayed some lovely footwork. Another young keeper of a player if he can get away with it.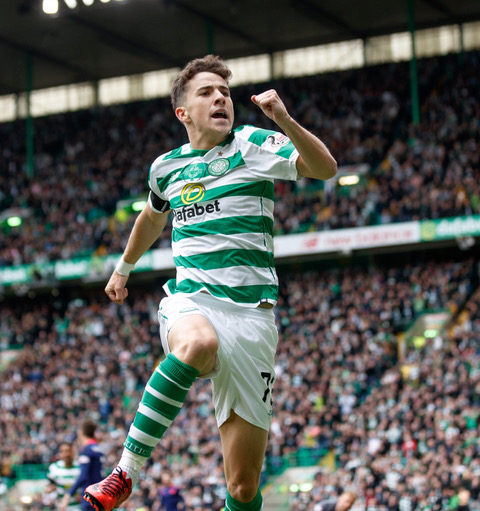 MIKEY J – 8.5/10 MOTM
Easy pick for the young bhoy to take the match as his own. Great move and finish for the first, sublime feet to open the space for his second. He suffered at Mordor twice – thrown into the bear-pit with no experienced players showing up to help. Hung out to dry. Shockingly exposed. Test of a real player is to shrug that off and come back and show your worth; consider that a distinct possibility.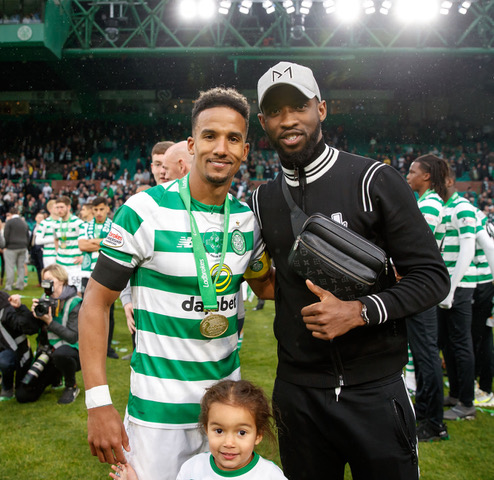 SINCY 6.5/10
Captain! Captain Marvel? Captain Sonic was unbelievably left out the loop most of the game as we concentrated play down the right. But he's a player to utilise for the nine – quality that needs to regain his yard of extra pace to give those dancing feet the
milliseconds they need to inflict damage.
BURKE 3/10
The big jersey-thief panned out the way I feared – a useful lump of a bhoy ONLY when he's firing on all cylinders. His physique may be EPL, but his touch is lower SPL.
14 million quid WBA spent on him; like paying a thousand quid a night for an exotic hooker only to get Gok Wan delivered to you room. Buy? £3 mill or less. Otherwise pass.
SUBS:
KARAOKE! – 8/10
Da-DAAAAAA! Straight out of X-men Academy and he didn't disappoint – appearing at half-time like a Sam Jackson pop-figurine, the tiny tempest lit up the day with his utter devilment. I've adopted him already!
He's a wee gem with the gallus attitude to take on any SPL cloggers. Broony will protect this kid like Rick Grimes heid-stabbing zombies. Ant-Man in a hooped shirt, the kid went for it – three strikes at goal and a survived assassination attempt in his first fifteen minutes.
Magic wee character – thought he was a certaintly to take the free-kick Sincy sclaffed into the wall; look on his face defying any muthus to try take it off him. The force is in him. He is the future of the Rebels.
CALMAC – N/A
Came on for the useful Henderson 'twin' and immediately ran over to the right side where wee Karaoke made him look unusually massive. Lingered there for ten minutes until people started referring to him as 'big man' for the first time in his days, then enjoyed the celebrations he played a major part in achieving.
JOZO- N/A
Subbed on for his 'wee brother' and didn't even get time to smash a Mini with a forearm. Looked frustrated about that. Good.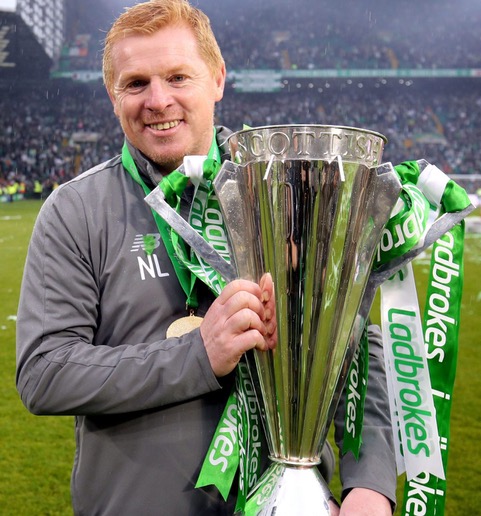 LENNY – 8/10
Walk in the park dress rehersal, kudos for not being feart to let the wee dynamo loose and entertain an enrapt stadium. Note, Lennon haters – NO fear of playing the kids. NO fear of soiling a managerial record for the want of developing talent. Unlike recent incumbents…More poignant than your glam-tinted specs will allow you to see.
Anyway, EIGHT in a row lifted, ONE defeat along the way for the special-team managerial appointment – a ONE defeat in a nothing rubber game against NO-MARK bottle-merchants who couldn't perform when the chips were down; Lennon's team did – that's why the title
was won with a 9-point gap after taking over at 8 from the charlatan.
Next week is his cup final. See what I did there, obvious actual factual metaphorical non-metaphor fans?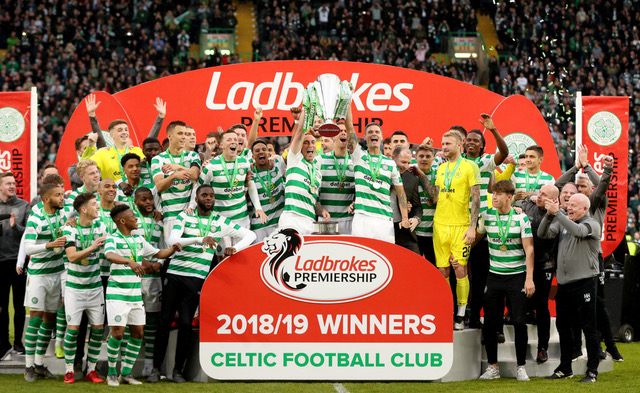 OVERALL – 8/10
EIGHT. A competent performance with all the right moves happening – all the kids shining and delivering hope to a season-weary crowd. We won with no real verve but with an enjoyable effort by a makeshift team Rodgers would never have dreamed of playing – see above re: managerial record insecurities.
EIGHT. This day the latest inception of a memorable moment in time
replicated since 2012. Long may it continue?
Only by the deeds on the park and the architect of our grand scheme in the dugout will these afternoons continue to repeat.
How that is managed for the next two seasons is Celtic's greatest challenge
and potentially greatest achievement.
For now, for this moment, we celebrate – tumultuous season 2018/19, and those
sealed with the crest of champions past.
Magic Days.
More to come.
Sandman