A shame that the Dundee match had to be cancelled but while the pitch may been quite playable – thanks to the under soil heating – the area surrounding the park would have been difficult to walk or drive on and the approach roads treacherous, so commonsense prevailed and the right decision was taken.
And I'll bet you Neil McCann gave a big sigh of relief as well.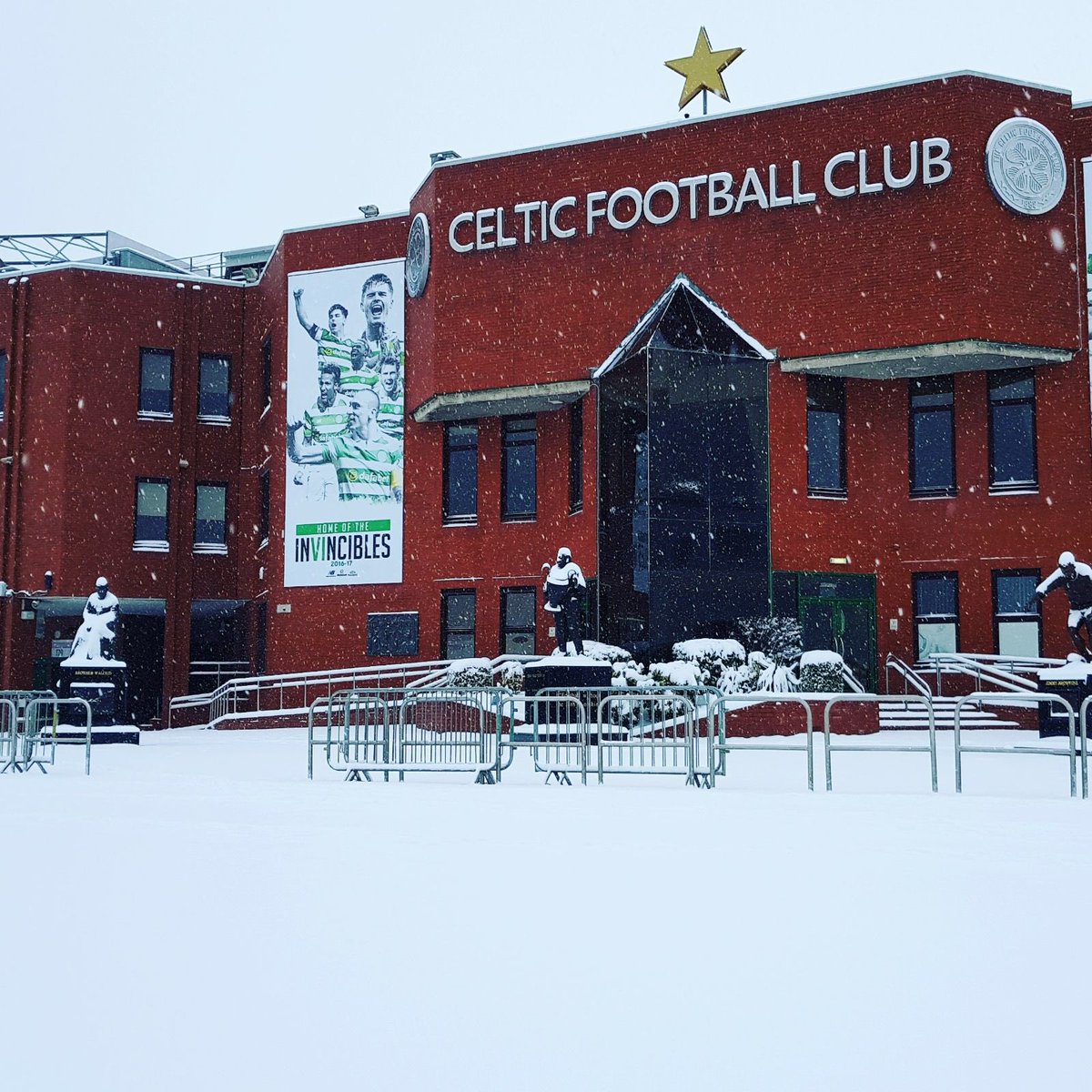 The Victory Cup, run by the Scottish League, was organised to commemorate the victory of the Allies in World War One.
It took place in the spring of 1919, at a time when Celtic were on a good run, having not lost a match since the 1-3 defeat to Motherwell on 7th December.
The club's opponents in the first round were Vale of Leven from Division Two and Celtic were expected to go through comfortably to the next round.
12,000 turned up at Parkhead on this day in 1919 to see the contest, which was a little closer than expected. Celtic won 2-0, the goals coming from Andy MacAtee and Joe Cassidy, the victory putting the Hoops into round two, where they would face Albion Rovers.
On this day in 1949, George Connelly came into the world at High Valleyfield in Fife.
George started his senior career with Tulliallan Thistle, then signed provisional forms with Celtic in 1964 and full forms the following year.
On 12 January 1966, at half-time in the European Cup-Winners' Cup tie against Dinamo Kiev at Parkhead. George was sent on to the pitch by manager Jock Stein to entertain the 64,000 crowd with a wonderful display of 'keepie-uppie'.
Two years after that, George made his first-team debut against Dunfermline at East End Park and over the following seven years was an essential member of the team, having some wonderful moments in the Hoops and even being nominated as Player of the Year in 1973 by the Scottish Football Writers.
Unfortunately, or even tragically, George seemed to lose his way the following year, in spite of the club giving him a lot of help and he eventually left Celtic in July for a loan spell with Falkirk before heading back to the juniors at his old club Tulliallan Thistle and then Sauchie.
Jim Craig