WITH the shock of the Rodgers departure from Celtic still raw, David Potter in an earlier article on The Celtic Star looked back on the previous departure for England that hurt the Celtic support just as much as Rodgers.
SINCE 1921, Ibrox on New Year's Day had been a bogey. Some draws, and a few wins when the New Year fixture was played on the 2nd or 3rd, and a totally different story when the fixture was at Celtic Park, but from 1921 until 1983, Celtic failed to win at Ibrox on New Year's Day.
The man who put all that right was, very sadly, a man whose name we cannot yet recall without a wince of pain, for this man was subsequently conned by grasping agents and glory-hunting journalists to try his luck in England – a move in summer 1983 which did no-one any good, and certainly not the gentleman in question, and the gentleman in question was none other than Charlie Nicholas, who, had he stayed at Celtic would have been talked about in the same breath as Charlie Tully or Patsy Gallagher.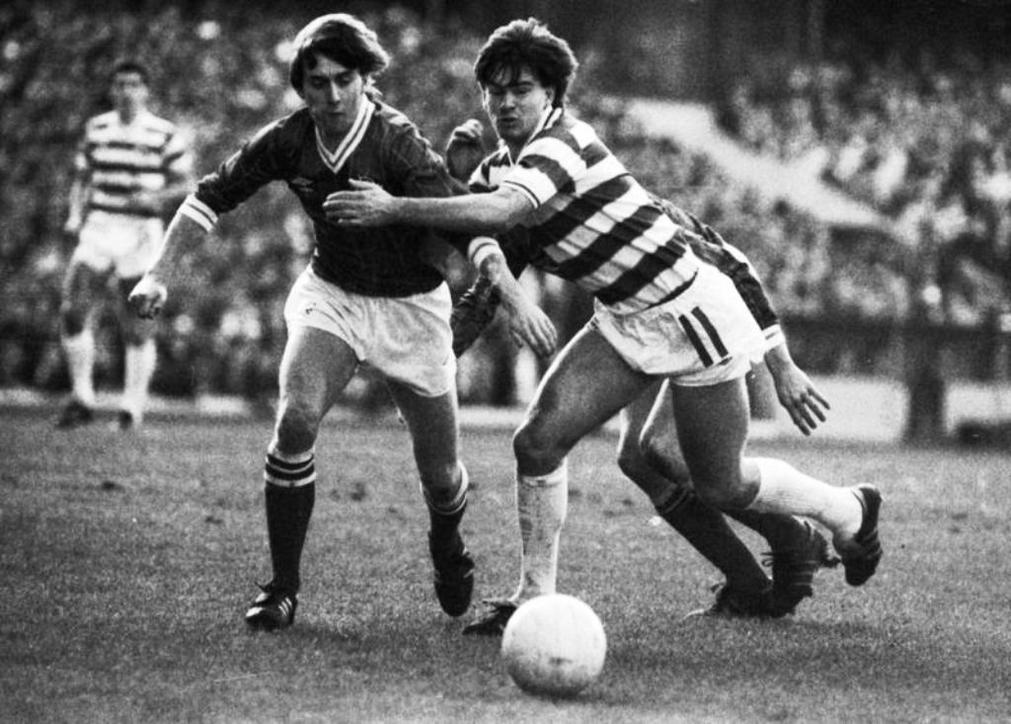 Yes, he was that good! But only for Celtic.
He was, I suppose, a tolerable success with Arsenal and Aberdeen, but by the time he came back to Celtic to play his part on the awful years of the early 1990s, he was well past his best.
Oh, why did you go, Charlie?
But let us consider New Year's Day 1983.
The new Ibrox, one had to admit, looked good. They had stolen a march on us as far as stadium building was concerned, but in footballing terms, they lagged far behind. A month previously on a rainy miserable day, they had lost to us in the League Cup final at Hampden with Nicholas outstanding.
We entered 1983 as favourites.
But today Celtic were without our talismanic Roy Aitken, suspended after a series of over-motivated excesses of enthusiasm, to put it mildly, or too much raw meat, to be crude about it.
But that did not seem to matter as Celtic quite simply took a grip of the game, and the 2-1 score-line came nowhere near to telling us anything about Celtic's superiority. A fairer reflection would have been 5-1, 6-1 or even, dare we say it, 7-1.
Other than Nicholas, Celtic had Murdo MacLeod, Davie Provan, Tommy Burns and the young, emerging Paul McStay and Rangers had very little.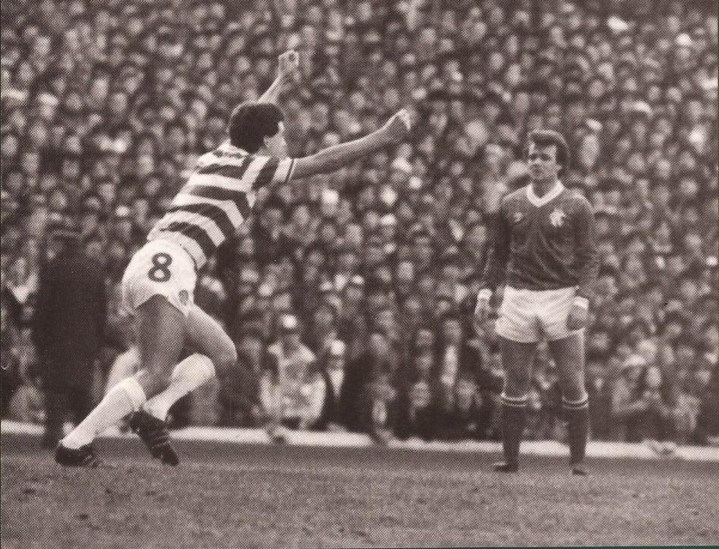 It was Paul McStay who opened the scoring in the 15th minute with a pile driver of a shot into the goal at the Rangers end of the ground. Rangers equalised through Kenny Black, but the BBC radio commentators were all at a loss to understand why it was 1-1 at half time.
But then came the wonder goal from cheeky Charlie. Picking up a throw-in from Murdo MacLeod, he advanced on goal avoiding tackles and passing the ball from one foot to another before volleying home to score one of the best goals that Ibrox had ever seen. Doug Baillie of The Sunday Post throws his pencil up in the air and says "I don't know how he does it". Neither did anyone else. It is well worth a watch in You Tube.
The game ended with the Broomloan Stand in ecstacy, and everywhere else quiet and empty.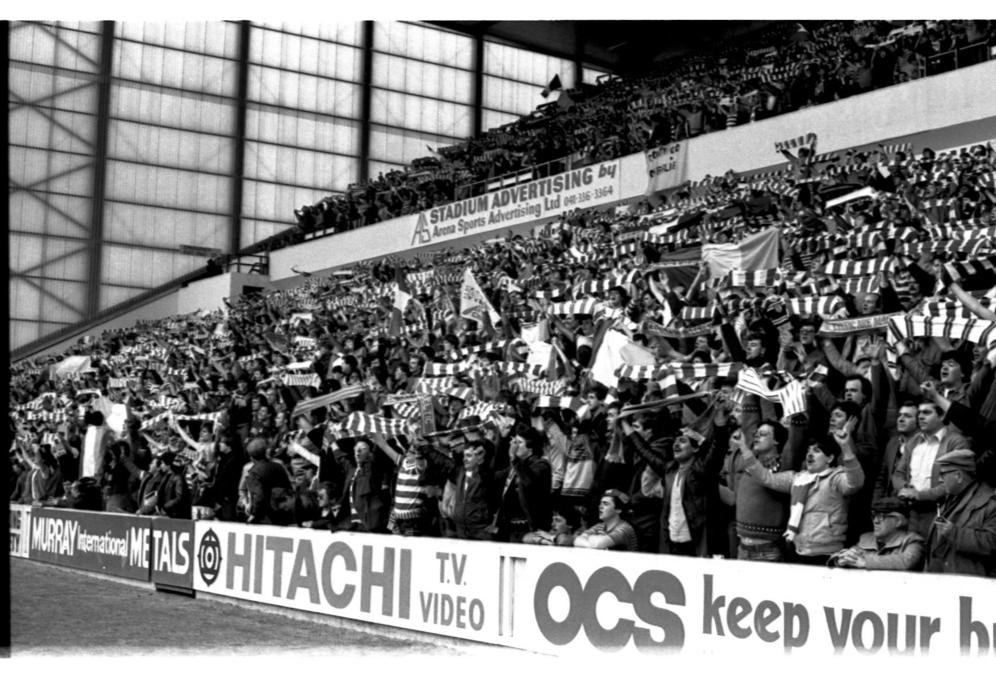 Everyone sang the praises of Charlie Nicholas, yet it was as well that no-one knew what 1983 was going to bring us. We all heard a story or two about why he missed the Scottish Cup semi-final against Aberdeen in April – he was unavoidably "detained" somewhere, they told me – and the defeat there precipitated a loss of form which threw away the League as well.
Ironically, it was back at Ibrox where the season ended, but another Nicholas's inspired victory was not enough to prevent the title going to Dundee United. Well done to them, but it should have been Celtic.
Soon after that, he was away to Arsenal.
The Directors were happy at the replenishment of the biscuit tin but no-one else was.
Why did you do it, Charlie?
Yes, I know it was all about money, but no-one will convince me that Charlie would have died in the Poor House if he had stayed at Parkhead. As it was, his departure precipitated that of manager Billy McNeill as well (everyone officially denied a connection, but those of us with eyes to see thought differently!) and Celtic were condemned to several years of under-achievement.
The pain was long-lasting and deep, and although we can laugh at Charlie as a pundit now, joking about the parodies of his ungrammatical self on the satirical programmes at the New Year, the hurt has not gone away.
But that New Year's Day of 1983 showed us what could have been!
David Potter
The other shock departure was of course when Kenny Dalglish left for Liverpool in August 1977 and we'll cover that next with an excellent price from Mike Maher.
If you fancy writing for The Celtic Star we'd love to hear from you. Simply sent your contribution to editor@thecelticstar.co.uk  You can write about any Celtic related subject you like!
It's just got to be about Celtic (we're obsessed!)