THE CELTIC STAR usually looks back at Celtic's history through green and white spectacles. We always seem to feature the games where Celtic triumph but of course we have had our fair share of disappointments along the way – such as on this day in 1980 when we seemed to self destruct after taking an early lead and practically threw away the league title to an emerging Aberdeen side.
Our first article this morning has the highlights of the game – and they are well worth watching – see HERE.
Celtic historian, and columnist on The Celtic Star, David Potter was at Dens Park that day and outlined 12 memories – some of them unsavoury – HERE.
Now we've got two more supporters who were aged 15 and 16 respectively on this day in 1980 tell us about their day at Dens Park. Mick McCallie made his way to Dens from Dumfries and we'll hear from him after David Campbell, then a junior member of the Kirkintilloch Celtic Supporters Club tells his story. So let's start with David…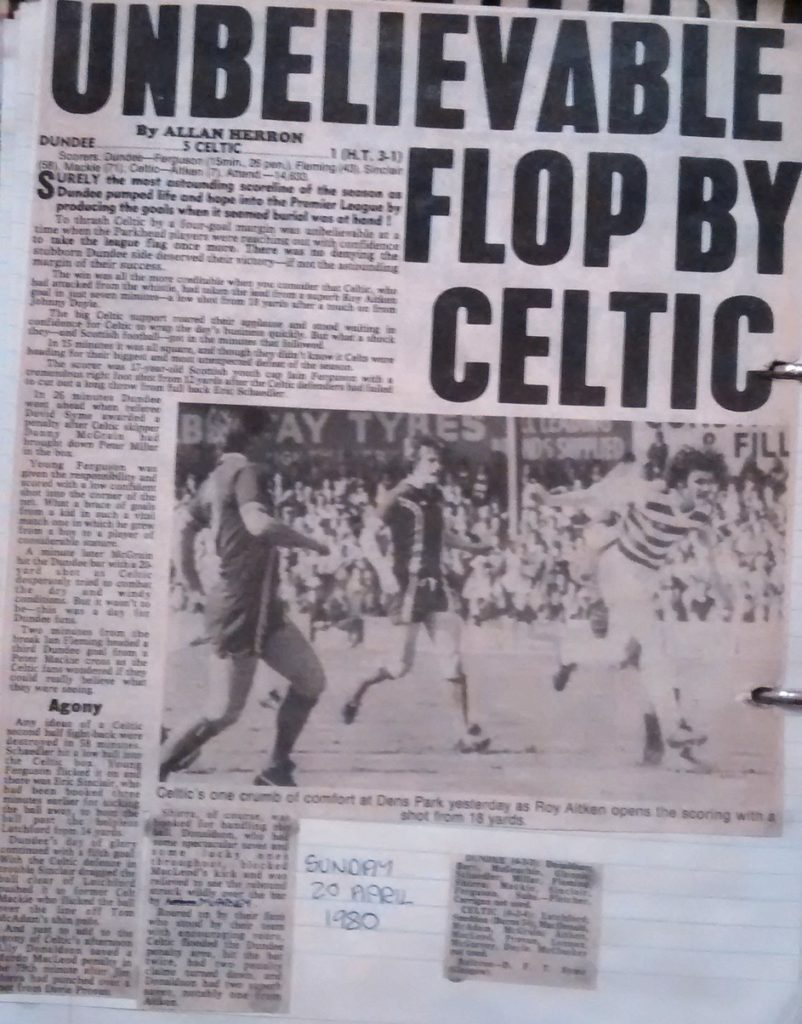 I was a 15 year old about to turn 16 year old. I'm 32 days away from retirement and feeling good about life, then…The Celtic Star reminds me of that day!
I was a junior member of the Kirkintilloch Celtic Supporters Club.
My brother was an art student in Aberdeen. We arranged to meet in Dundee and rejoice in all things Celtic.
It all started going wrong when it became apparent that I had a ticket for the enclosure beneath the main stand and Colin had a ticket for the main stand.
Big Roy makes it 1-0. Fine. Then as the afternoon deteriorated into the shambles, my abiding memory is looking up at my brother in the main stand from below. Horror.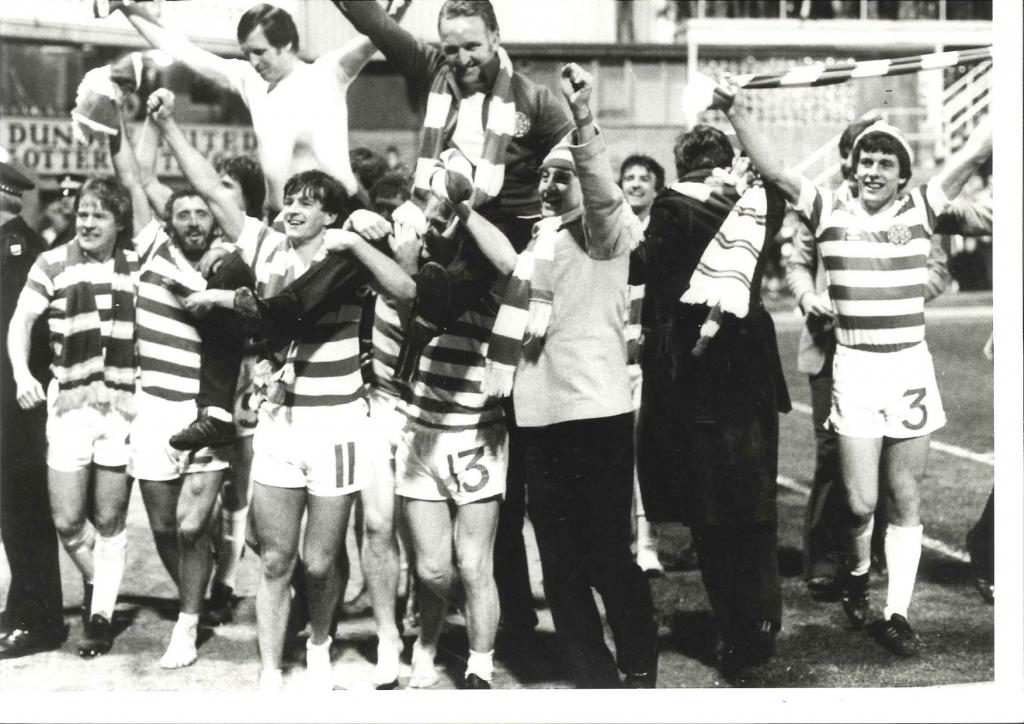 Fortunately we made a similar arrangement in 22 April 1981. Same street, different Dundee club. 3-2 to us. Tommy Burns goal!! Me and my brother, the late Vincent Carroll too. In Celtic heaven. CHAMPIONS!
David Campbell
I was there. I was 16 years old. Standing in the covered shed behind the goals. Early train Dumfries to Central then soccer special Queen Street to Dundee. Horrific day. My most abiding memory is seeing our fans down at the front throwing their scarves away onto the pitch at the end. First and only time I think I ever witnessed that.
Mick McCallie