I'm going to be honest here and say there was a time when I'd have been happy for Celtic to take a punt on Oli Burke.
Having burst onto the scene with some excellent performances for Nottingham Forest, the player was a big money signing at £14m for RB Leipzig at just 18 years of age. There was an argument to say that perhaps all came a bit too soon for Burke, so when his time with the Bundesliga club was cut short and he returned to England and the Premier League with West Brom, you still felt the 13 times capped Scottish international could kick on now back in the UK.
Instead, again, Burke didn't hit the heights at West Brom and from there he came to Celtic this time on a loan deal.
Initially Burke started well, signed under Brendan Rodgers you could see the player was raw, but in terms of natural attributes he had a couple. In particular an unbelievable turn of not only initial acceleration, but also outright pace over longer distances, and on initial impressions it also appeared he had an ability to finish, although that soon too became somewhat questionable.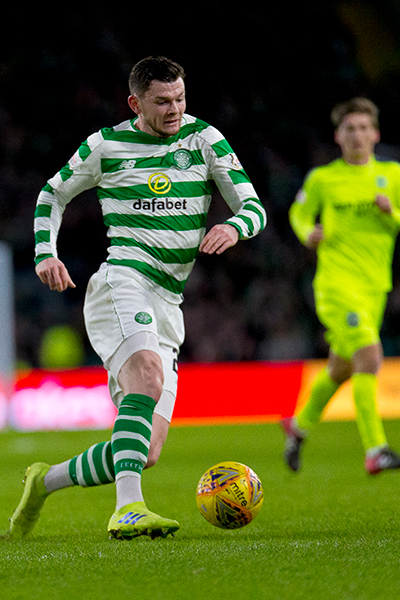 Yes, there were clear issues around decision making, consistency and at times his passing left a lot to be desired. However, at that stage with Rodgers' ability to coach players you felt there was a player in there, one who needed someone to put all the constituent parts together and create the footballer he could be. Sadly, he faded at Celtic after Brendan Rodgers moved on and Neil Lennon took over and he showed nothing in the end that would convince Celtic to shell out a fee and make a loan deal a permanent arrangement.
Since the Burke's been a footballing nomad, his international career has halted entirely, and since leaving Celtic he's been on the move to Alaves in Spain, Sheffield United and now looks to be making a somewhat bizarre move to Millwall of all places.
Millwall. Surprise late move for Oli Burke at Sheff U. Better first team chances there than the previous Blackburn interest.

— Alan Nixon (@reluctantnicko) January 21, 2022
There are certain attributes Millwall fans look for in a player and I'm not convinced Oli Burke has them, and if he's still the hot and cold player he's been throughout his career then the New Den is not the most forgiving of environments should you decide to hide in a game.
Yet believe it or not Oli Burke is still only 24 years of age, as such is there still an argument the right coach, the right environment and a building of confidence may still see Burke reach his potential? I guess it's still possible, but to already be heading to his seventh club at just 24, it appears the player may be running out of coaches who will believe they have the abilities to piece together Oli Burke's strengths and get them performing together and consistently.
Whether it's money that stunted application and ambition, or if it was simply a case that big move came too soon and the early failure impacted his confidence, it's difficult to tell. However, I still think back to those early performances for Celtic and the fact he was blooded as an international forward at such a young age, and with that unbelievable pace to burn, and think what might have been had someone like Rodgers had the time to work on him- and what could still be for Oli Burke now.
Perhaps the unlikely destination of Millwall will buck the trend after all, but on recent evidence and after £33m of combined transfer fees, you'd have to say it appears unlikely.
Niall J