CELTIC manager Brendan Rodgers was happy with the Europa League Round of 32 draw today which saw his side paired with Spanish La Liga side Valencia.
We're delighted to be in the draw, and it's another game against a team with a great history and one of the great teams in Spain," he said to the club's official website.
"It's a long way off, but we're delighted to be in there and we know it's going to be a really good game."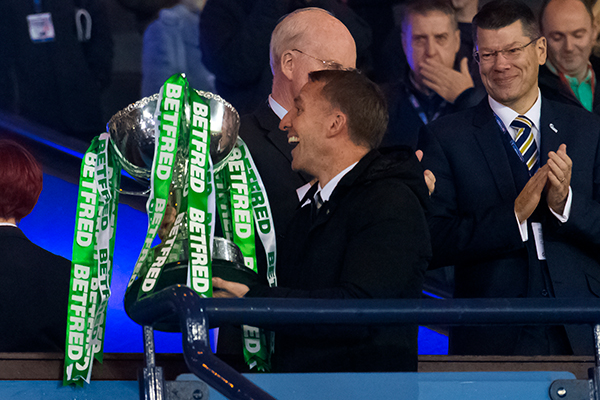 The first leg takes place at Celtic Park on Valentines Night 14 February with the return in Spain 7 days later on 21 February 2019.
"In terms of looking at their league, it's been a difficult season for them, but I think over the last few years it's been a difficult period in the history of Valencia.
"I saw them this season against Manchester United, and thought they played very well at Old Trafford.
"In that game, they were what you might describe as a typical Spanish team – technically and tactically very good.
"They've got some very good players, and it'll be a tough test. We have the first leg at home in that game and we would like to bring some sort of advantage into the second leg. But they're a very good side."
But for now the tantalising prospect of Euro-glory against Valencia is one for the back burner. After the hugely disappointing defeat at Easter Road Celtic are now in third position in the league although they have a game in hand over leaders Rangers which will be played at the end of January against St Johnstone.
On Wednesday night the visitors to Celtic Park are Motherwell who grabbed a late equaliser to deny Celtic all three points in the recent match at Fir Park.
"It'll be a tough game on Wednesday," Brendan said.
"Motherwell are off the back of a really good result against St Johnstone and they always make it difficult for you, but we're playing at home and we've been very good at home this season.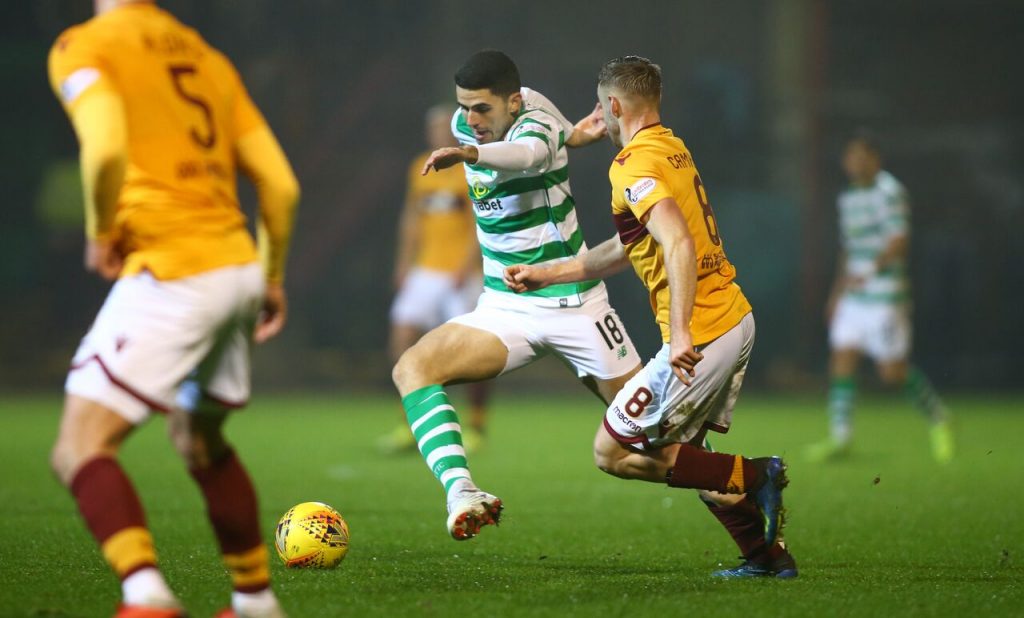 "We need to bring that intensity into our game again, which was missing yesterday. We need to get that freshness back into our game and look to be the aggressors.
"Motherwell provide you with a tough test and they've got good, physically-demanding players that will push you.
"Whenever you lose a game you want to play as soon as you can. We get the chance to do that in a couple of games at home. We need to make that count for ourselves."
Celtic play Motherwell on Wednesday and Dundee this Saturday and the manager will be looking for maximum points before the final two games before the Winter break, away to Aberdeen on Boxing Day and then a trip across the city to play the Rangers on 29 December with just 750 Celtic supporters attending.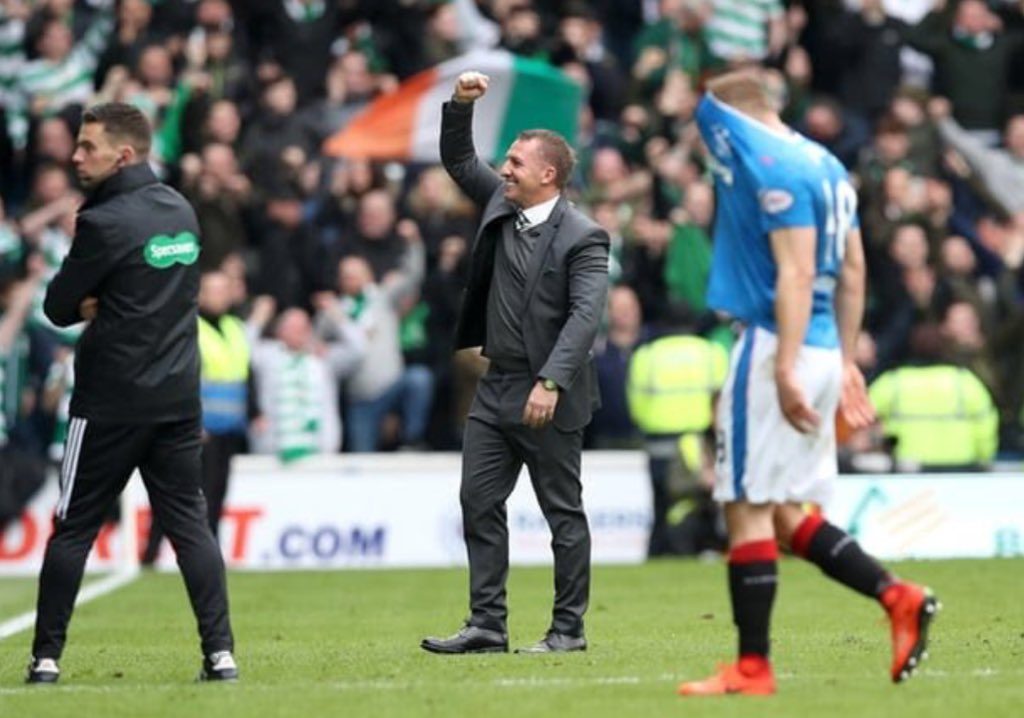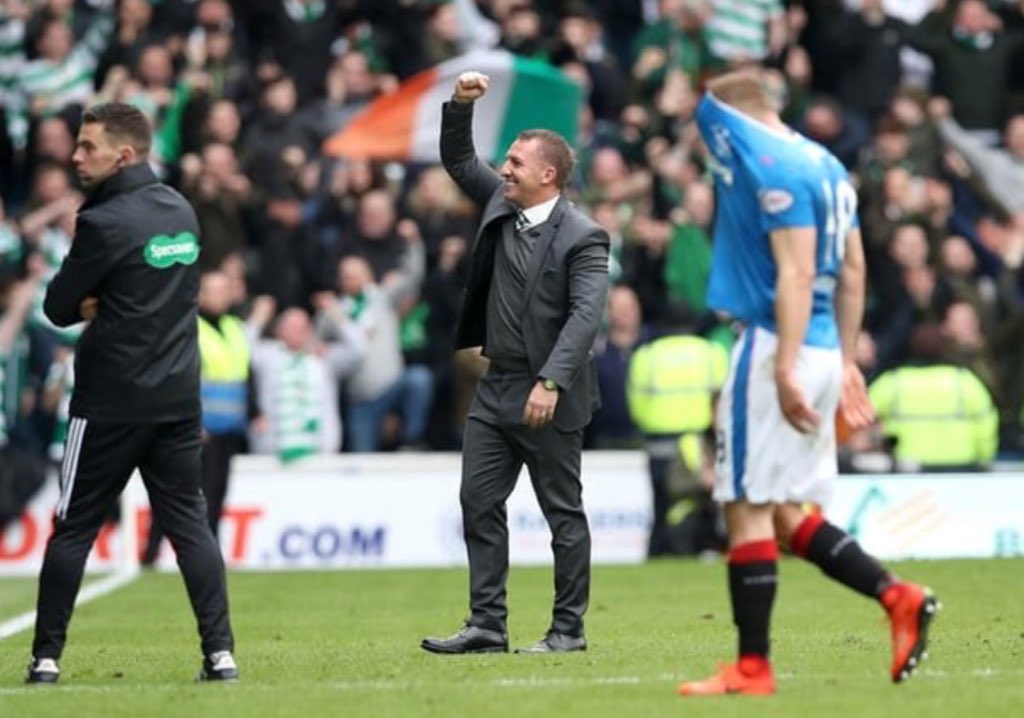 Also on The Celtic Star today…
Europa League Draw: Celtic at home to Valencia in first leg…See HERE.
Brendan bemoans Celtic's poor tactical discipline – 'We need to be better'…See HERE.
Europa League Draw – All you need to know as Celtic go into the hat…See HERE.
'Time to deliver, or else!' Gordon warns his team-mates…See HERE.
"Footballers without heart…" a Celtic supporter…See HERE.
'Football without Fans…' Celtic SLO, John Paul Taylor…See HERE.
Jim Craig – 'The best performance he had ever seen,' Jinky's finest game…see HERE.
Have your say on the new Celtic supporters forum CELTIC NOISE…..