When Celtic signed Jeremie Frimpong from Manchester City in the summer, not much fuss was made about him and understandably so. He was seen as just another project who was likely to spend a few years playing for the developmental sides and then hopefully, turn into a first-team player.
Frimpong's rise at Parkhead has been meteoric and it is safe to say that the youngster has exceeded all expectations. At just 19 years of age, he has already established himself as the first choice right-back under Neil Lennon this season and it is unlikely that he will lose his place in the team anytime soon.
But many fans are also scared that it might be a case of too much too soon for the Dutch youngster. He was not expected to play anywhere near as much as he has and there are fears that it could cause a burnout for the 19-year-old, who is just playing his first season as a senior footballer.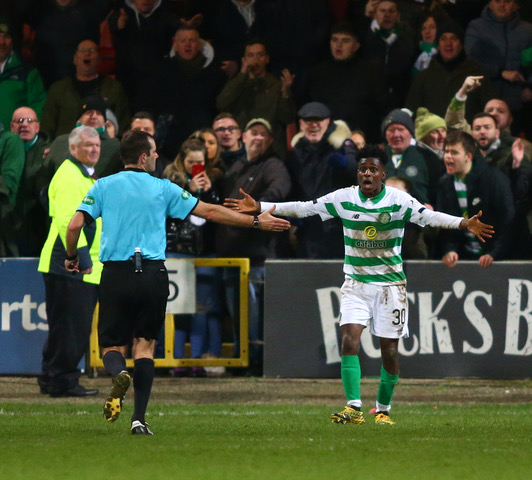 Frimpong though has assured the fans that there is nothing to worry about. As reported by the Daily Record, he said:
"As a footballer you have to handle everything that is thrown at you. I just like to play as many games as possible. It is my job and I'm happy to play.

"I played a lot before Christmas and I feel ready to go again. I feel my confidence is improving with each game, although I am confident all the time anyway."
The right-back has made 15 appearances this season, scoring and assisting twice each. And he is firmly placed at the top of the pecking order right now.
SUPPORT CELTIC, SUPPORT CELTIC POOLS
Help raise money for Celtic Youth Development by joining the £1 weekly lottery and you could win up to £25,000 – just click on any one of the photographs below to join.