THE UK GOVERNMENT'S Furloughing Scheme goes live at 8am this morning and Celtic will be one of tens or even hundreds of thousands of businesses that are going to be taking advantage to receive 80% of their staff wages in return for ensuring that the relevant jobs are still their for workers will still be there when the coronavirus crisis eases.
Niall J has been against Celtic's participation in this scheme since the club announced it was signing up while others – including myself have argued that it is perfectly okay for Celtic to safeguard jobs and protect the club for the future by using this scheme. Crucially Celtic are making up the 20% difference in the staff salaries so all staff will receive their full wages.
One of Celtic's Irish supporters – Shay Dunphy – isn't happy at the the club's stance on this and he has outlined his reasons why in this Opinion piece on The Celtic Star. If you would like to write for The Celtic Star on any Celtic related subject please email editor@thecelticstar.co.uk and we'll do the rest. So let's hand over to Shay…
Celtic Furloughing non-playing staff
How's it going? Just read Niall J's article on Celtic using the furloughing scheme to pay low paid non-playing staff. I applaud the lad because that's exactly how I feel too.
Celtic can strengthen the squad in a Buyer's Market | The Celtic Star https://t.co/iUeBqVcxR3

— The Celtic Star Editor (@CelticStarMag) April 19, 2020
As far as I'm concerned that decision to use state money to pay 80% of administrative staff at Celtic Park repulses me at a time when solidarity with frontline workers dealing with this awful crisis should come directly from the clubs relatively deep pockets.
It just goes against everything that the club should stand for that action above.
I personally cannot and will never understand fellow supporters who maintain the above action as one of financial prudence taken by a well run company.
Celtic Football Club should not have to operate as a "company" as is the paradigm with so many soulless clubs around the world. Celtic's worldwide appeal let's be honest these days – in a exceptionally humble and yawn inducing predictable league – is maintained by that enduring sense of transnational Irish identity. The club knows that it is it's biggest selling point!
To me it's quite clear players wages being deferred was thrust upon these fellas because there was supporter discomfort at them not doing it much earlier. The fact that it's deferred does not suggest to me a deeply held commitment of solidarity by players with the club's long term financial wellbeing. Most of these fellas are overpaid journey men footballers who would be out of their depth in much more competitive leagues.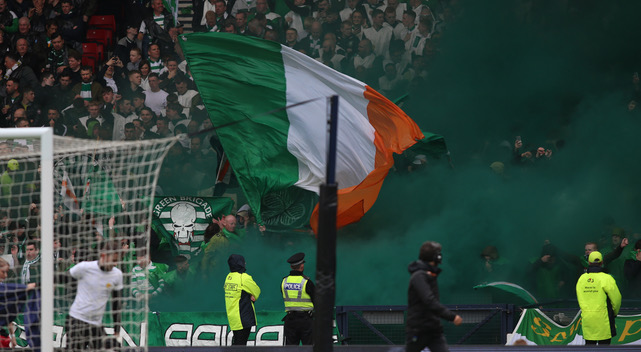 The point I am trying to make therefore is that on a purely clinical level the club has scored a spectacular own goal during this appalling crisis. A crisis that affects all of us human beings and reminds us that we are all the same irrespective of our background.
At a time when we would have expected Celtic to live up to the Barcelona persona of "Mes que un Club" they have become to me at least "Just a club" which saddens me greatly.
My only return to the fold as a supporter at Celtic Park will be the day that Celtic Football Club is owned by it's magnificent football loving fans and not by souless corporate opportunists who feed off the Services of the common worker/supporter.
Until that happens I will make do with my local club Galway United F.C. – owned by the community and run for the community – and get my two lads their Galway United jerseys instead of the Celtic ones I had on order but have now cancelled as a result of the above.
Good luck with your website lads. It's very good.
Take care,
Shay Dunphy
ALSO ON THE CELTIC STAR…
That Beautiful, Magical, Wonderful Day at Tynecastle – An extract from Invincible, by Matt Corr…https://t.co/2CHSF6vtQ4 @BroganRoganTrev @Auldheid @Boola_vogue

— The Celtic Star Editor (@CelticStarMag) April 18, 2020
INVINCIBLE by Matt Corr
The Celtic Star's very own Matt Corr – who you may also know as a Tour Guide at Celtic Park – publishes his first Celtic book, titled INVINCIBLE – early next month. This beautiful hardback book will be the definitive story of Celtic's magical2016-17 season – it truly is wonderful, a real joy to read, and brilliantly written by Matt.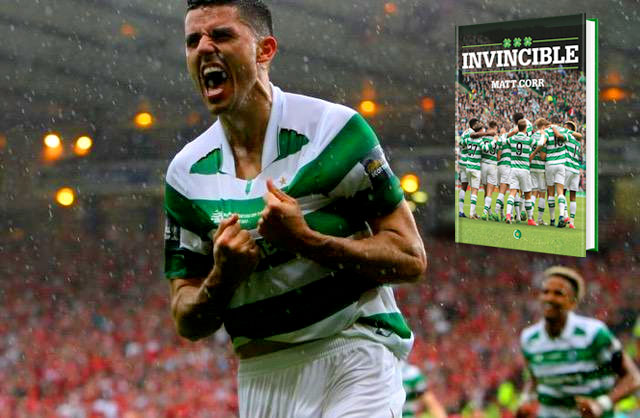 If you have been reading Matt's regular contributions on The Celtic Star or indeed in the Matchday Programme or in the Celtic View you will know just how talented a Celtic writer he is. The book is published by The Celtic Star and you can pre-order below.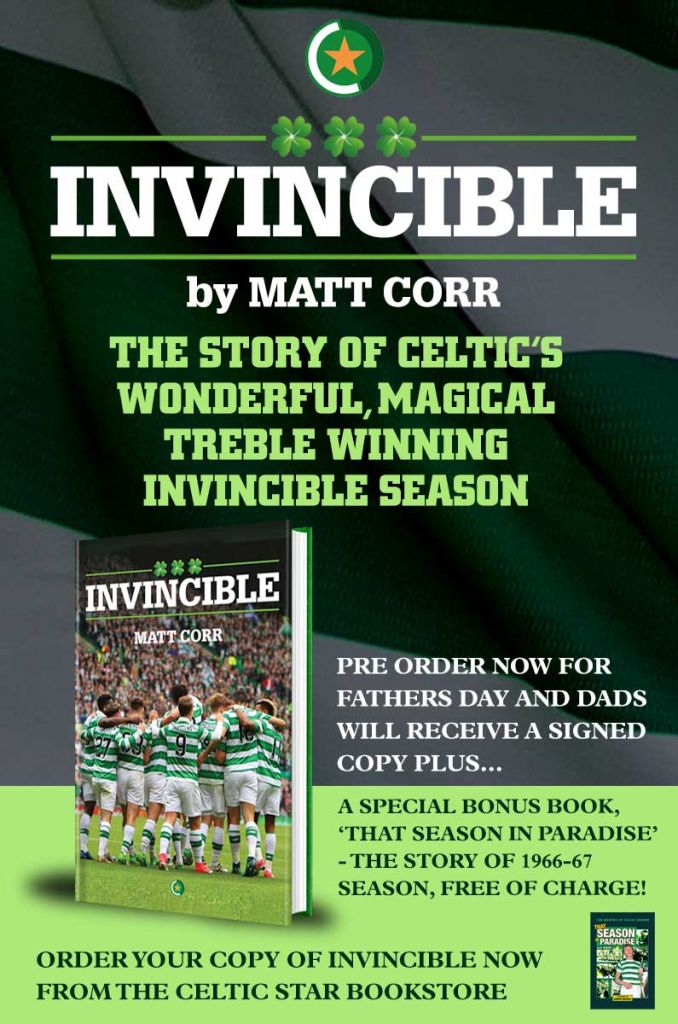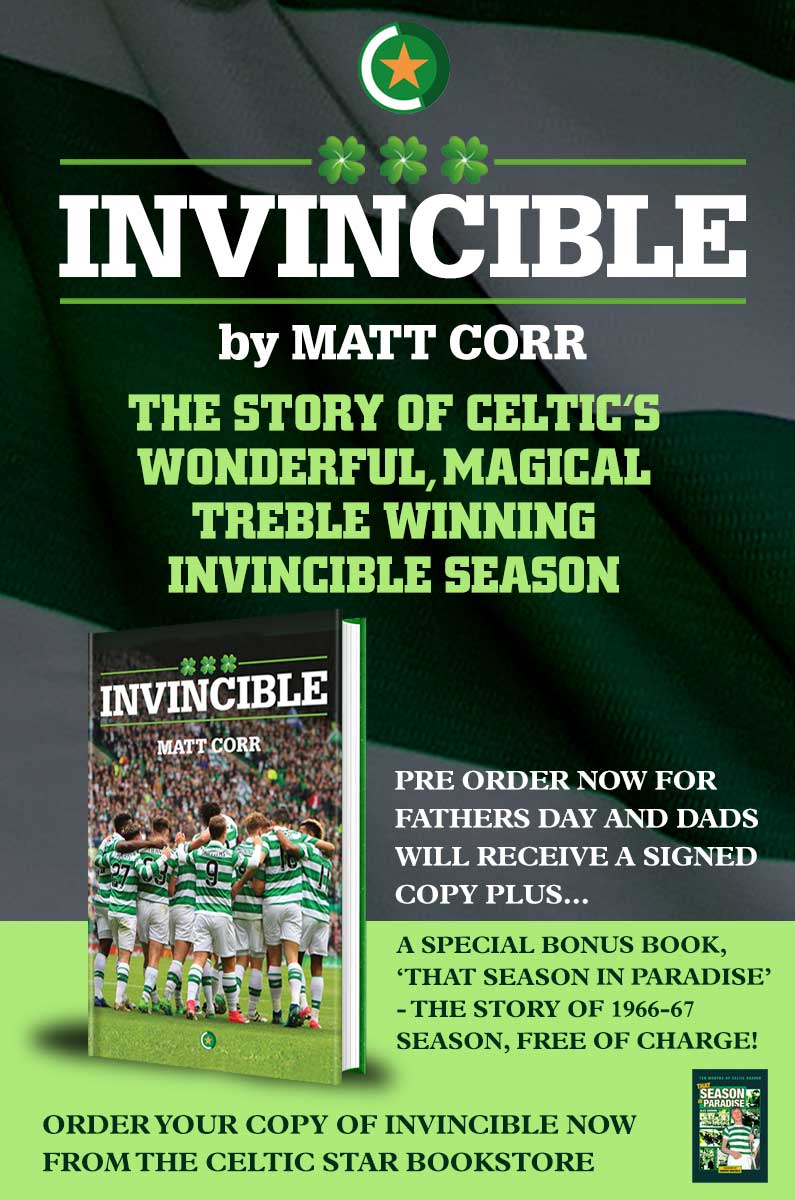 Support Celtic Youth Development
Help raise money for Celtic Youth Development by joining the £1 weekly lottery and you could win up to £25,000 – just click the photograph below to join. Lots of our readers have already done so and they're now doing their bit to help fund Celtic Youth Development that can deliver the stars of tomorrow and beyond. And you might even win a few bob too! And a special thank you to all The Celtic Star readers who have already signed up and are now supporting youth development to give us the Celtic Stars of the future…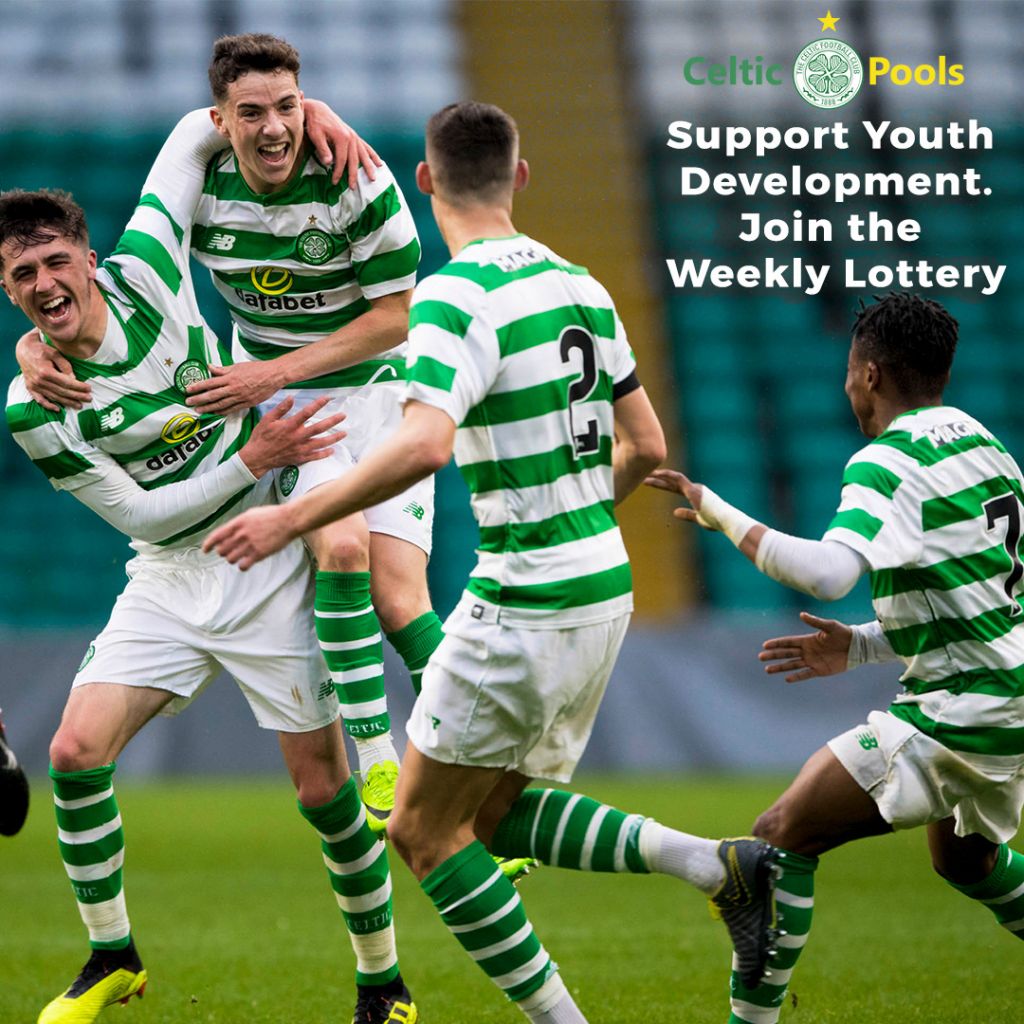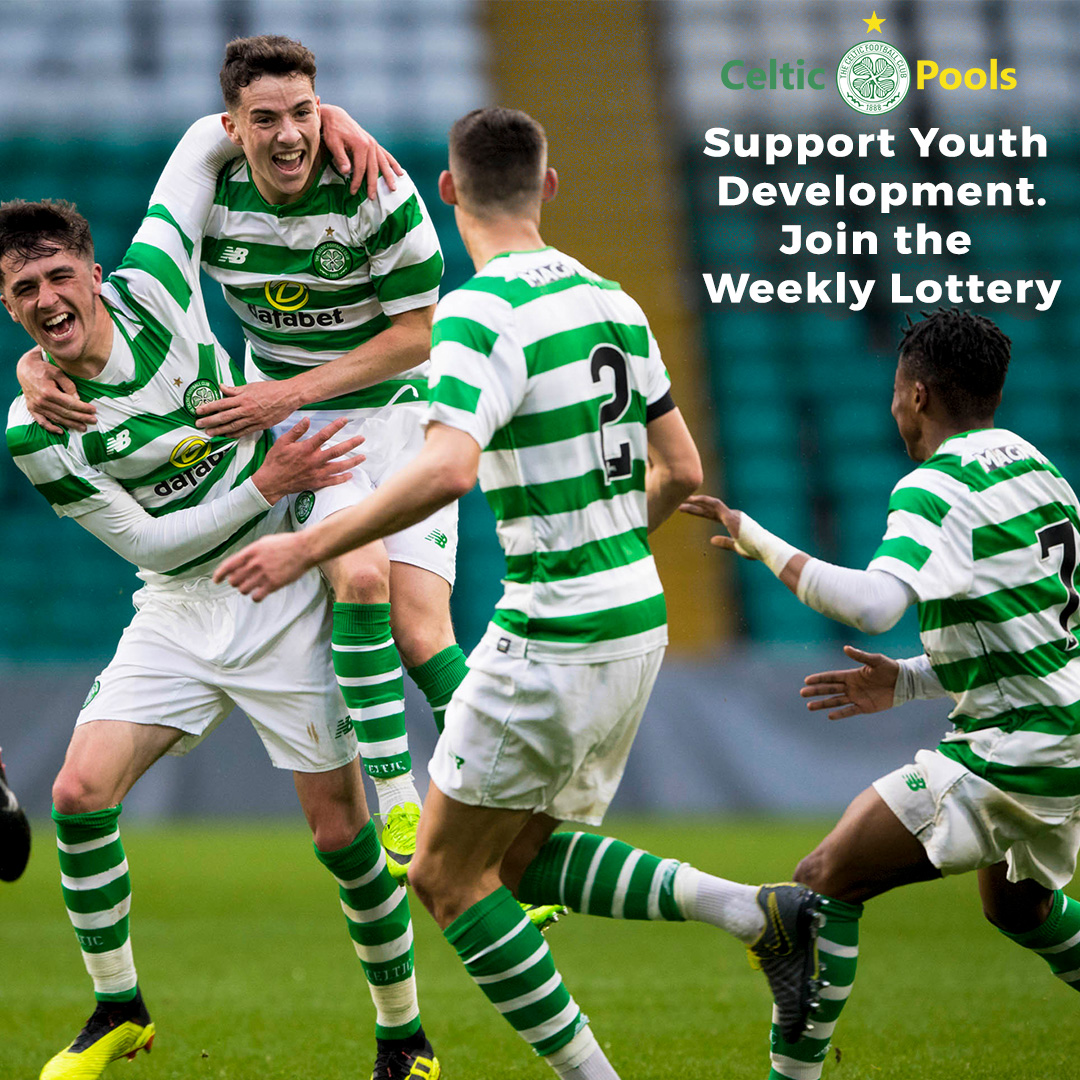 WANT TO WRITE FOR THE CELTIC STAR?
If you fancy writing for The Celtic Star, on any Celtic related subject of your choice?  If you do please email your contribution to editor@thecelticstar.co.uk and we'll get it on the site…this is how it feels!