Former Celtic striker Pierre van Hooijdonk has claimed that Ange Postecoglou should unleash Kyogo Furuhashi and Giorgos Giakoumakis together on defences in Scotland and Europe. The two players have only been on the pitch together for 145 minutes as it goes, but managed 13 minutes together in Celtic's excellent comeback against Ross County last weekend up in the Highlands.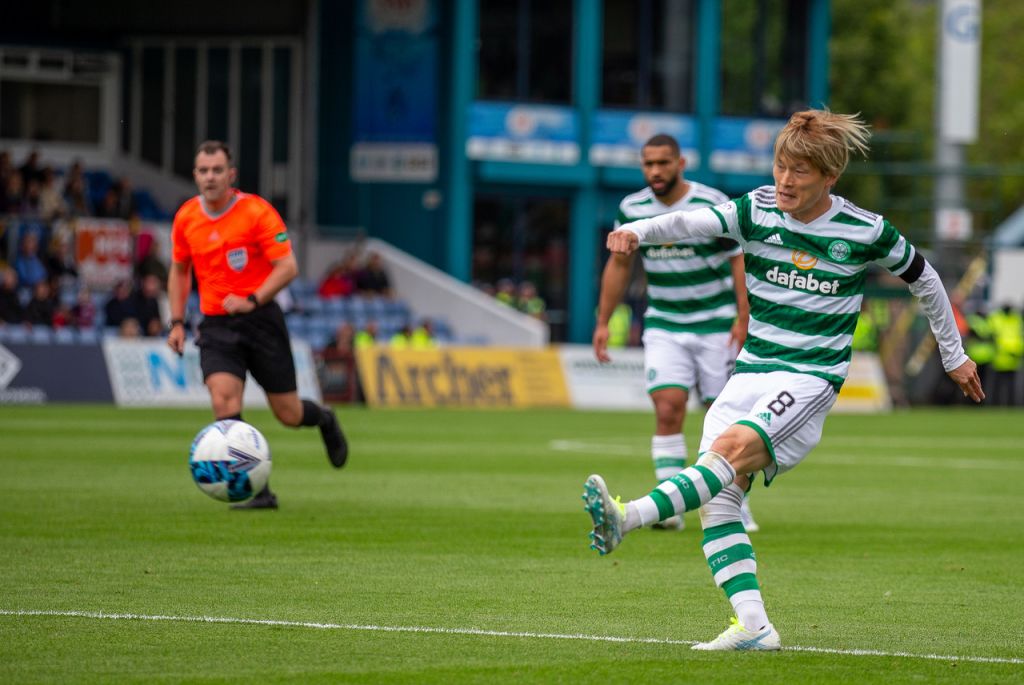 Last year both men were injured at various different points and it meant that both could not be deployed in the same starting line-up. However, the return to fitness of both has had many supporters and pundits alike clamouring for them to be paired together now. Van Hooijdonk is no stranger to having a strike partner, having played alongside some formidable attackers during his time at the club.
Jorge Cadete and Paolo di Canio were two of those men that starred alongside the big Dutchman, and they were dubbed the "three amigos" by Fergus McCann during their stay at Celtic Park. The strike force at that time during Tommy Burns' time at the club in the mid-90's was nothing short of sensational. It defies belief still as to how we never won the League earlier than 1998 really in hindsight.
But now we have the equally talented pairing of Kyogo and Giakoumakis, yet they have both never started regularly in the starting XI. Van Hooijdonk said to SunSport: When you have good attacking players, I always think you try to get them on the pitch at the same time as much as possible. Good players can always combine. They enjoy playing together.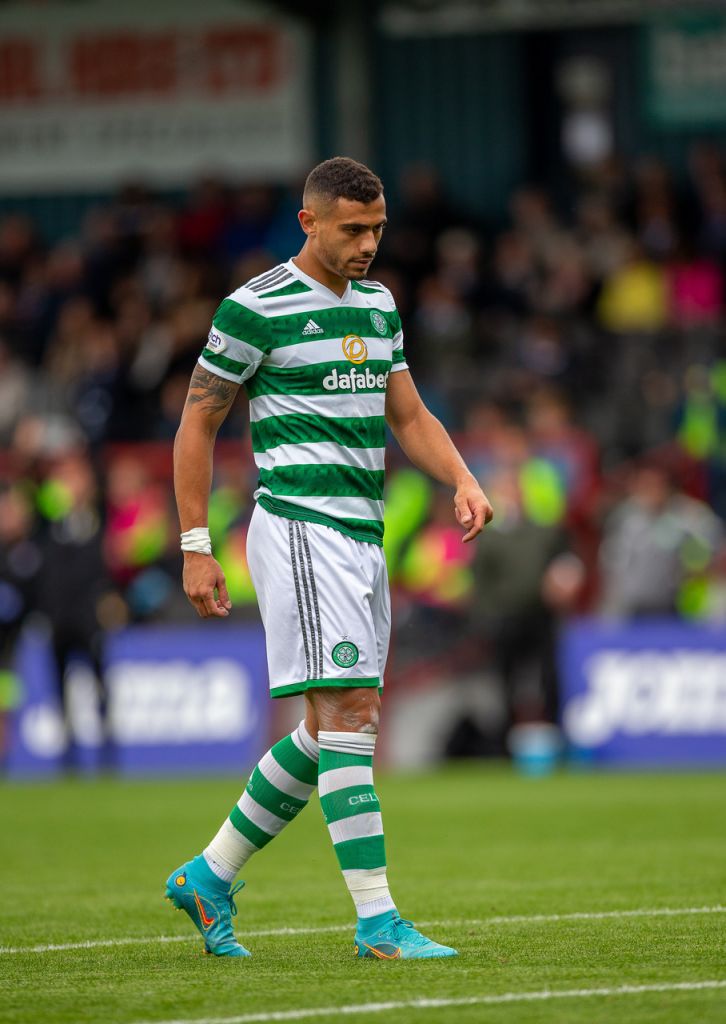 "As a striker myself, I liked to be surrounded by other top attackers.Celtic create so many chances and you want your best finishers on the pitch. You can hope and pray for other players to get on the scoresheet on a regular basis. But that is not always in their locker, as much as it is for guys like Giakoumakis and Kyogo.
"Good strikers score goals. It's not down to luck. Give these guys an opportunity and, more often than not, they will take them. You have seen that with Giakoumakis and Kyogo in the last 12 months. I have no doubt they could be good together in the same team."
The ex-Nottingham Forest man also revealed he would play Giakoumakis consistently in the Scottish Premiership, and that he will be banging them in again sooner rather than later. He added: "I would always play Giakoumakis in the Scottish league. OK, some of the games Celtic have in the Scottish league are comfortable for them.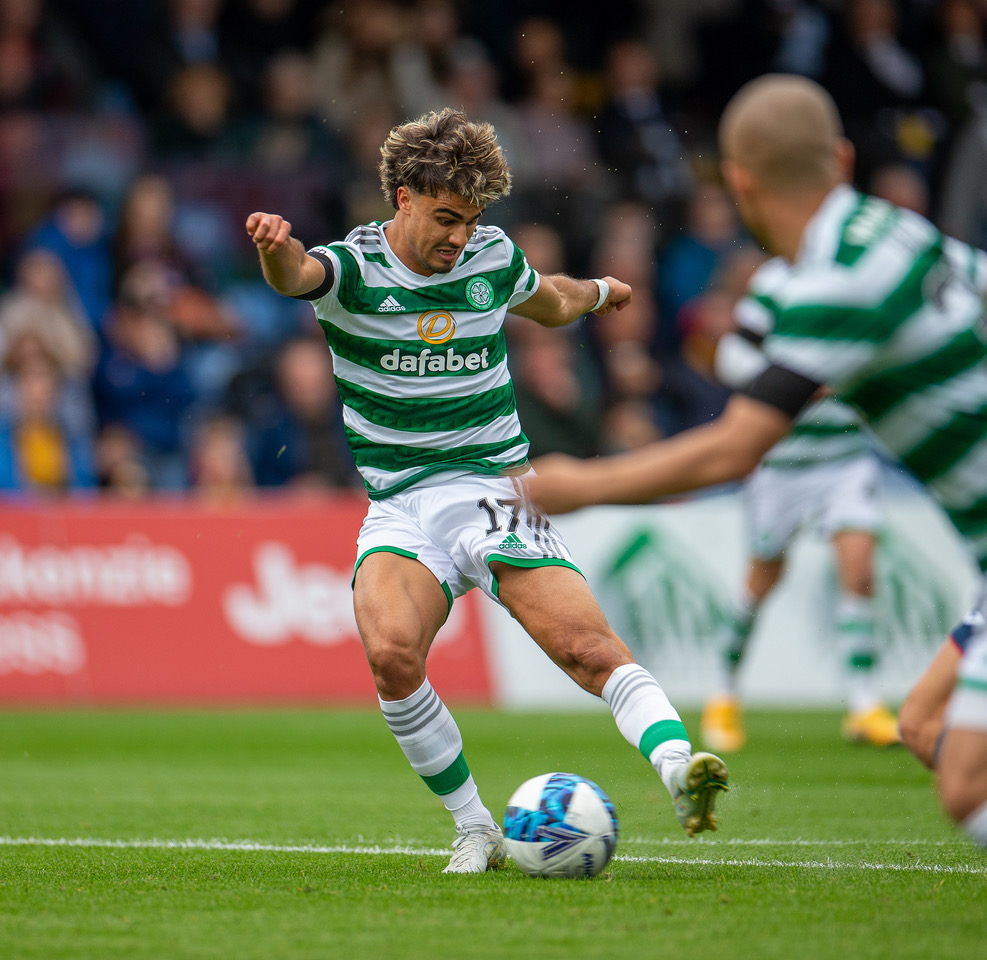 "A player like Jota can win games on his own. He is a quality attacker and makes the difference. He can score goals and create chances and goals. But in other games in Scotland, when you are playing stronger sides and don't get as many chances, that is when you need the real goalscorers. What matters in football is scoring goals and guys like Giakoumakis are very good at that. Goalscorers are not always appreciated but, more often than not, they always get back in the team."
Pierre also acknowledged why Ange Postecoglou may prefer Kyogo's style and skill set for the European scene, citing his movement as crucial. However, he insists Giakoumakis can also play his part. He continued: "Maybe in the Champions League I would use Giakoumakis in a different way. Most of the time in that competition, Celtic will be playing against teams who could be stronger than they are. In those fixtures, your No 9 sometimes has to be a different type of striker."
Paul Gillespie