BELOW is some of your feedback to our article last night on John Beaton which was submitted by Niall, titled "The Untouchables! An alternative take on the John Beaton Scandal" – you can read that HERE.
Celtic will this meet meet the SFA who have tied themselves in knots over the Beaton scandal. Celtic want to know how come Bobby Madden saw the high kick on Odsonne Edouard by Aberdeen defender Scott McKenna and was happy with his decision to take no action. The SFA's Compliance Officer Clare Whyte still cited McKenna and he was given a 2 game ban. Aberdeen challenged the charge and lost.
Swap Madden for Beaton and McKenna's one kick for the four by Morelos and the SFA will have to explain why it's different for the Rangers player.
Yesterday Beaton had a Police escort from his game and the Press Boys were there ready to show how this was all affecting the poor, innocent referee, who was only doing his job.
Here are some of your comments. If you want to have your say, please email editor@thecelticstar.co.uk
Curious Decisions
"John Beaton refereed the match in order that Rangers could get a result. Anyone who has played football at any level knows how demoralising it is to work hard to win possession, get into good areas, then have a bad decision see any good work in keeping the ball and building momentum surrendered to a decision that is 'curious'.
"These curious decisions have always been more of a concern to me than the black and white blatant ones.
"The general consensus seems to be that we deserved nothing from the Beaton match. I disagree. We will never know how that match would have ended because the rules were applied in a specific way.
"Although I cannot claim to have any expertise in reading body language or in psychology it seemed to me that Celtic players and management looked strangely resigned to their fate during and after the Beaton match.
"Brendan looked utterly fed up with Beaton at the final whistle and shook his hand without any chat or pleasantries. That's enough for me because our manager always has a word for officials and opponents.
"After such a highly charged and controversial match, Beaton decided to unwind in the Crown Bar, Bellshill. Another curious decision.
"Any threats which Beaton may have received are wrong and must be condemned. Our reaction to injustice should be to initiate change." Stephen Glancy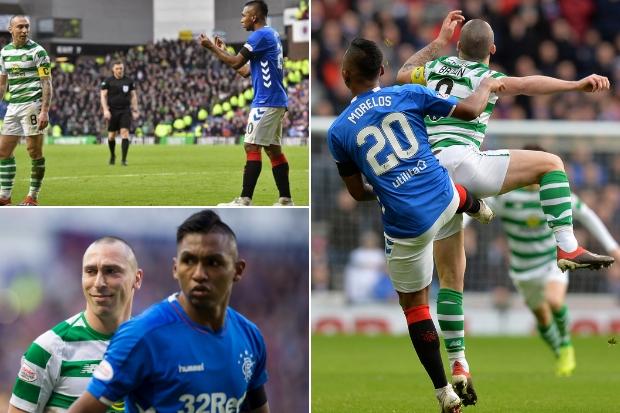 A Referee from Renfrew
"A referee from Renfrew, a few years ago used to boast that "the teddies" had never been beaten when he was referee. This was the same guy that Willie Miller asked about when he denied Aberdeen two stonewall penalties and gave Rangers a disputed goal. Were there no referees from up north, why send one from Renfrew the closest town to Ibrox?
"The SFA can't help themselves, it's like people who become politicians to further their own agenda, people become referees to further their agenda.
When the Rangers were missing we didn't have all this controversy, is this a coincidence?
The referee from Renfrew and his mates all drink in the Sandy Road Bowling Club, this place never got lottery funding when it was disclosed that Catholics were not allowed I'm.
"How do we beat this?
Willie Collum is not allowed to referee their games apparently because he has an agenda ie because he is a Catholic. Apply this in reverse no non-Catholic doing our games, what would happen? Yet this is never highlighted." Cheers, Jake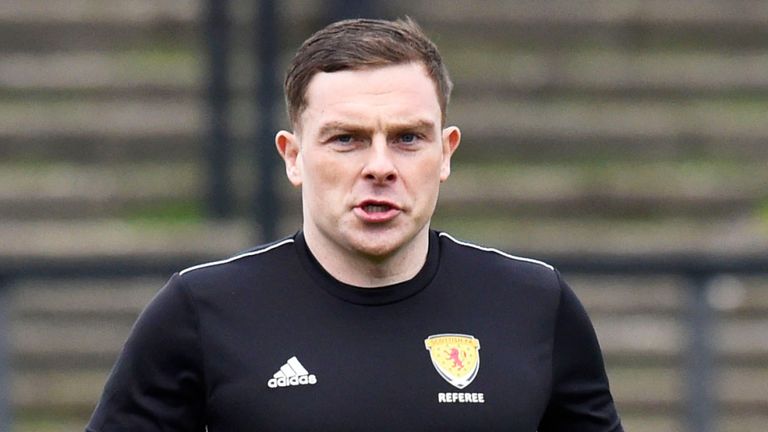 BEATON'S LIKE MIKE McCURRY
"My whole football life has been entwined with this subject. It is very similar to inherent racism within police or society. It is so simple and it is right before our very eyes.
"You cannot give or not give decisions consciously or subconsciously unless you really want to ie Morelos, how could he not see anything wrong? The Jamie Walker penalty v Hearts, he wants to see it. Ross County penalty he wants to see something that's not there (not Beaton), the RED CARD RED CARD linesman screaming because that's what this linesman wants, you could write several books about it.
"I went on Radio Snide in Gascoigne era and proved without any doubt that paranoia was there for a reason and was told that's interesting we will go to break. Beaton like Mike Curry and several others are cheats," regards Hugh Gill
THE WAY FORWARD
"The way forward for Celtic is to attempt to take as many decisions as possible away from the Scottish authorities as possible. If VAR is introduced in the Scottish game for example it would be the same decisions going against Celtic and probably an anonymous ex-ref from Lanarkshire in the background.
"VAR should be controlled by UEFA, a number of referees sitting in studios in a number of cities in Europe and they would cover a number of games that day. They wouldn't have to watch the games, just cover the incidents as they arise.
"Yes you would still get decisions you wouldn't agree with but the referee in Reykjavik wouldn't have an agenda.
"A similar set up should apply regarding the ridiculous judicial panel. Always said we should be calling out referees and their loyalties, e.g John Beaton ex-season ticket holder, Bobby Madden ex liquidated RFC shareholder. There's no harm in highlighting facts, they should be raised often and regularly.
"Liverpool fans don't ref them v Everton nor does Manchester City fans ref them v Utd. If we have an opportunity to shape the Scottish game which some say we have had or indeed are having then the evidence says we're doing a poor job." Hail hail John Conlon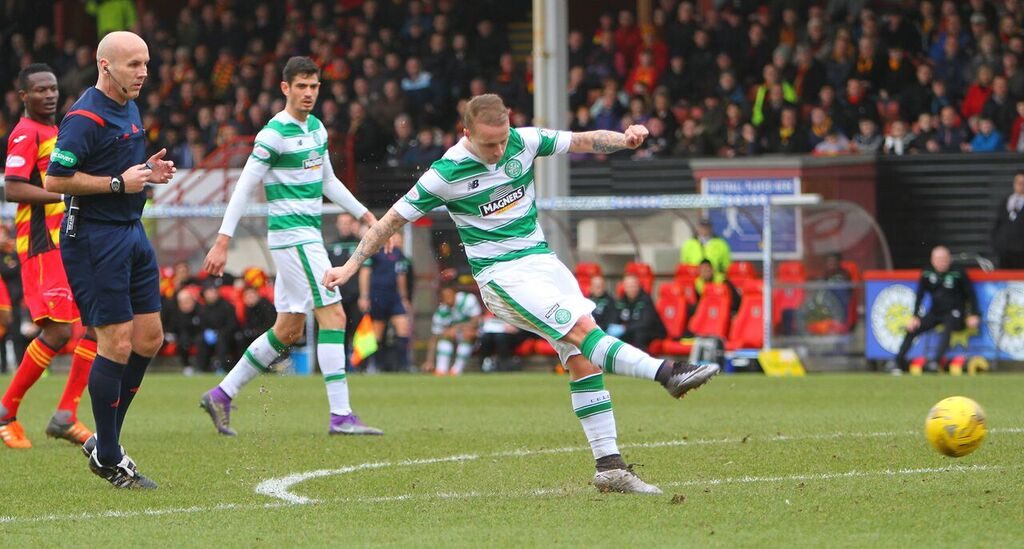 Also on The Celtic Star today…
'Dubai will help us win games and to win trophies,' Celtic's Forgotten Man…See HERE.
'I'll not be silenced, especially by newspapers and idiots,' Leigh Griffiths hits back at 'stories, the tweets, the lies'…See HERE.
Transfer Update: Weah extends PSG deal before flight to Dubai as Bayo's deal goes through…See HERE.
Jim Craig – At right-half for Celtic that day was Danny Dawson…See HERE.
'George Best's first competitive appearance against Celtic,' Matt Corr…See HERE.
The Untouchables! An alternative take on the John Beaton Scandal…See HERE.
Join the debate on the new Celtic fans forum Celtic Noise today…all Celtic supporters are welcome!