BRIAN McCLAIR was described by Sir Alex Ferguson as his best ever buy for Manchester United. And it certainly the case that Fergie's gain was very much Celtic's loss.
McClair was excellent in the Hoops for four years from 1983-1987. In that time he scored an incredible 99 goals in 149 games in the Hoops and was badly missed when he was foolishly allowed to leave to join Manchester United.
Scott Alcroft recently interviewed Brian. Here's what happened…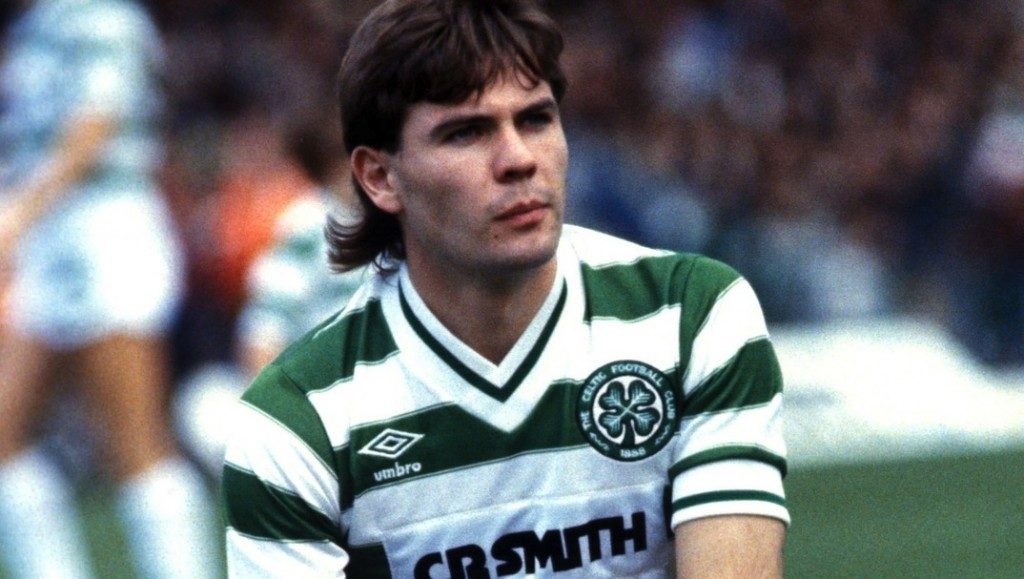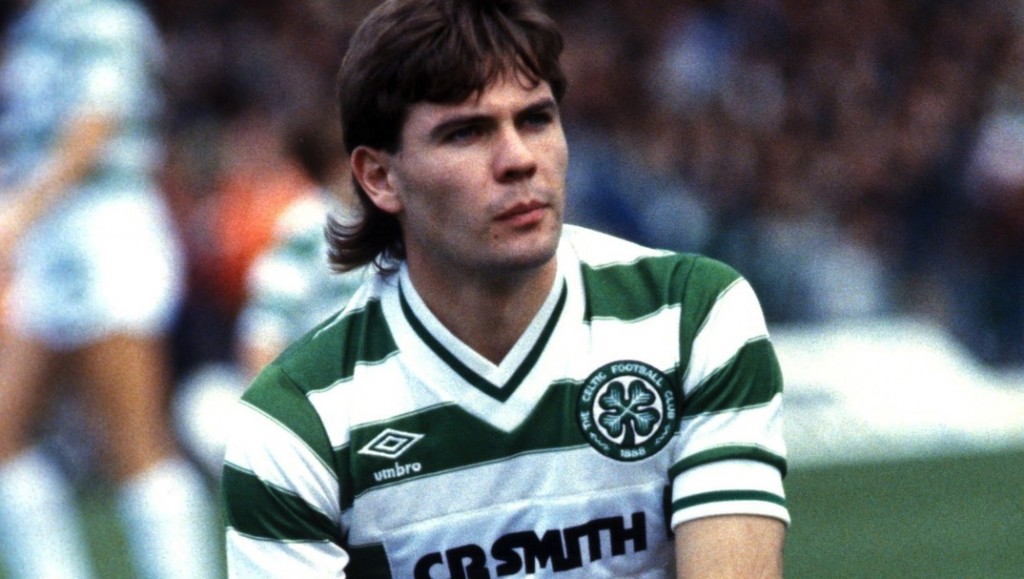 When did you first hear about Celtic's interest in you?
A couple of days after returning from U19 World Cup in Mexico, I was at home in Airdrie, the phone rang, my mother said that it was Jock Wallace (my manager at Motherwell), I picked up the receiver and he said, "I've sold ye, get yer arse over to Fir Park noo". Half an hour later, he told me that he had sold me to Celtic and I had to go, "get to Celtic Park now, McNeill is expecting ye."
What can you remember about the day you signed?
Billy McNeil called me a "greedy, greedy wee boy!"
I've heard you mention Neilly Mochan before. Just how big was his influence around Celtic? Tell us the story about you asking him for a pair of boots?
Huge influence, he was the kit man, always laughing and taking the p*ss. He asked me what kind of boots I wanted, "Adidas World Cup please I replied," he let out a loud hoot of scorn which caught the attention of all my new team mates. I can still feel the embarrassment to this day.
For our younger audience, can you explain how the nickname "Choccy" came about?
In the summer of 1983, we were in Switzerland for pre-season. We were warming up before our game v Basel in their almost empty stadium. Just before returning to the dressing room, two of the faithful appeared at the top of the giant terrace behind one goal, they had the hoops on, hats and scarves too, it was at least 90F that day. One of them shouted "c'mon the Chocolate McClair." Tommy Burns was next to me. I think he thought that I didn't like the shout, therefore he made one of his missions to make it stick, he was successful, over time it got shortened to Choccy, although I do like to call myself Chocciñho sometimes!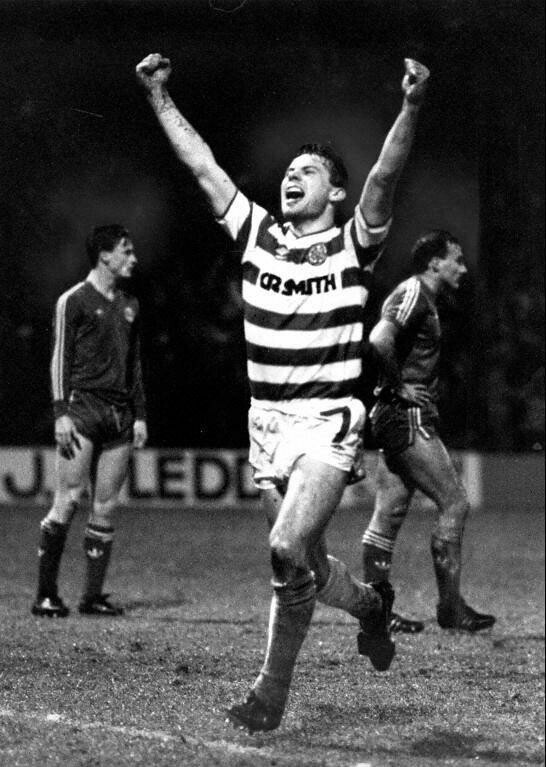 Who were the characters in the dressing room during your time at the club. Any funny stories?
Tommy Burns and Gordon Strachan are the two funniest that I came across. Although Graeme Sinclair formed a small club called "Footballers against football", as he declared on a daily basis that he hated playing football. It was a small organisation although he managed to double the membership by brow beating Mark Reid into joining.
What was your favourite game that you played in for Celtic and why?
1986 Love Street, a perfect performance on a perfect day. Jim Stewart, St Mirren goalkeeper that day had the ball in his hands when the troops starting cheering and celebrating on the news that Dundee were leading Hearts, poor Jim's look of bemusement is a clear memory.
What was your best goal you scored for Celtic?
When one gets to my age, one becomes more philosophical. I never scored a bad goal, there isn't such a thing, I now look at the goals I scored as if they are my precious little weans and try to give each one of them equal measures of love and care. They are all my favourites.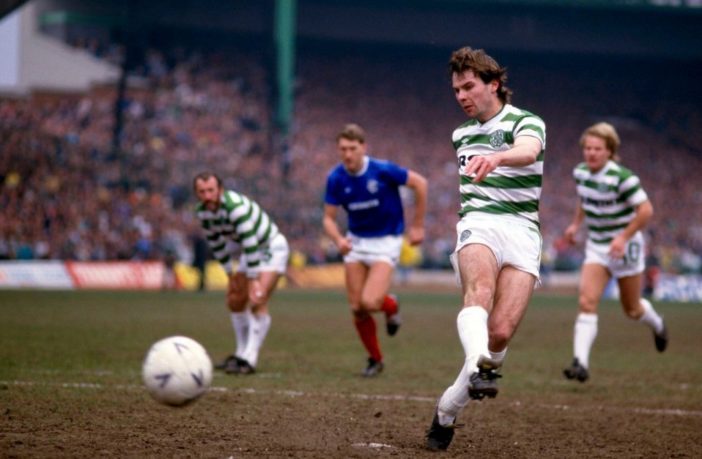 Does the attitude towards Scottish football south of the border sometimes get your back up and have you found that you've had to defend our game to your English counterparts?
When you live in England, all be it a great place, one had always to defend one's country in all aspects of sport and life.
Who was your biggest influence at Celtic and would you like to come back in some capacity one day?
Danny McGrain!! He could be relied upon for sound advice and I needed plenty of it. Of course I would like another hobby in "Paradise"!!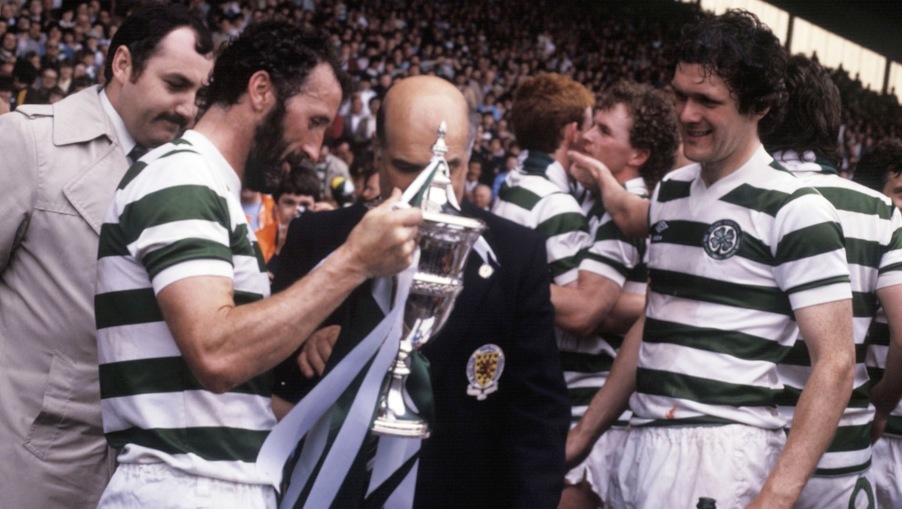 Finally Brian, what do think of the job Brendan Rodgers is doing just now and do you still keep an eye on the Bhoys?
Brendan is doing a splendid job. I do keep abreast with Celtic.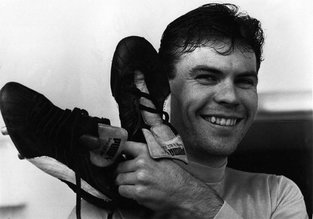 And one extra question. What is your proudest achievement regarding Celtic?
My proudest achievement is being one of the players whose picture is on the banners on the outside of Celtic Park.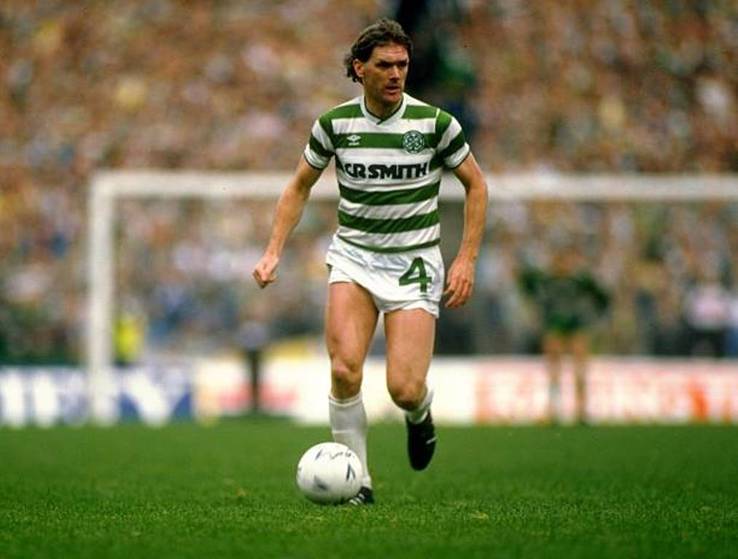 Also on The Celtic Star today…
Leipzig Latest – McGregor on standby as Broony is almost certainly out…See HERE.
Feed the Bear: 'Broony's in a terrific team and is doing a great job as captain'…See HERE.
Jim Craig – Celtic's Swiss humbling at Neuchatel Xamax…See HERE.
And this one was of particular interest over the weekend after the Stadium Announcer at the weekend introduced the Bhoys as C-E-L-T-I-C and some of the younger supporters had no idea why…
The original Celtic Song – Celtic on the Ball…See HERE.