CELTIC'S current Player of the Year has been talking about the teammate who is almost certainly going to take his crown (!) in a few months when these awards are handed out. When we voted on The Celtic Star poll last year you also came to the same conclusion – that James Forrest was your Player of the Year last season.
This time around who would bet against Odsonne Edouard picking up these awards? Certainly not James Forrest. His goal in Copenhagen last week was a thing of beauty and it was perhaps even more impressive given he'd already had a few chances to score in the game but was frustrated by an excellent goalkeeper, who is certainly worth keeping an eye on.
"Eddy's so cool. A lot of other players would maybe have beaten themselves up after missing the first two chances, but he finished it so well and that's credit to him," Jamesy said to the Media, as reported by Scottish Sun.
"All the boys know that if he gets a chance, he's more likely to score it than not. For wide players and attackers, he's good to play with because his link-up play is good and he can go himself as well. He's great to have in the team.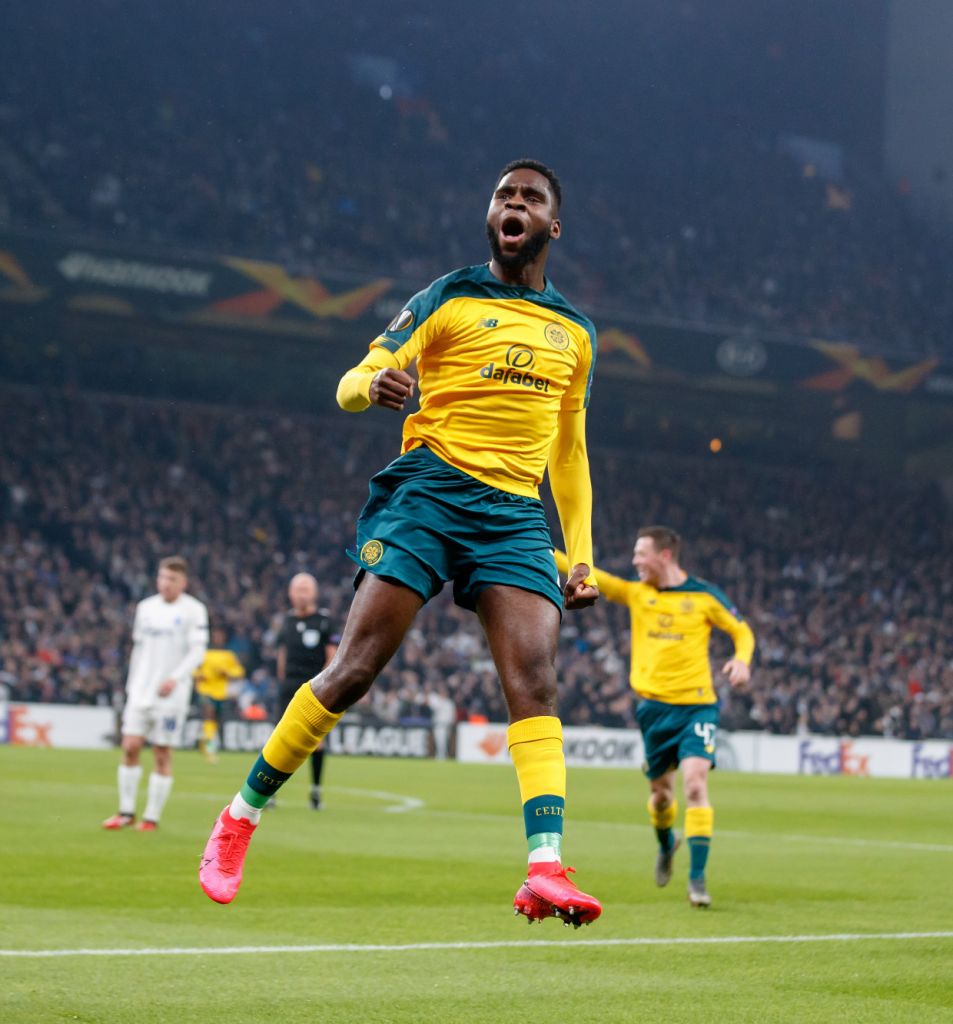 "He sometimes gets compared to Moussa Dembele but I find that strange because, although they are both strikers, they are totally different players. If you ask any Celtic player they will tell you they've enjoyed playing with both of them.
"Odsonne's link-up play and cool finishing is great. It's a real credit to him the way he's going just now.
"I think that's a positive for him, the club and the rest of the players — you know you're playing with a really good player. He's putting in performances in every game and he's doing it in Europe as well.
"It's good for us that we've got him and hopefully he can keep doing what he's doing."
Forrest admits that there was some frustration in not seeing out the game to get the win on Copenhagen on Thursday after dominating the first half and having several excellent opportunities to score in the second half despite Copenhagen coming right back into the game – it took a stunning penalty save from Fraser Forster to prevent a defeat in the end.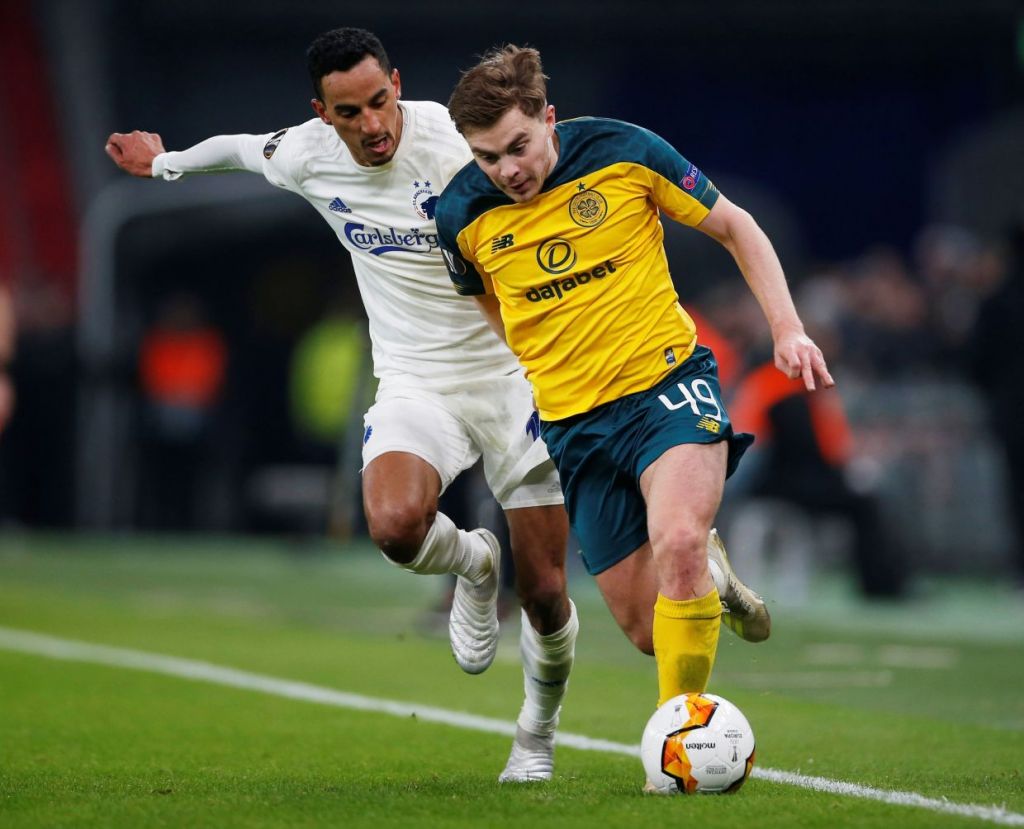 "There were mixed feelings after the game," Forrest admitted. "In hindsight it's a good result because they missed a penalty, but we had a lot of chances in the first half and could have killed the tie.
"A 1-1 draw away from home in Europe is a good result, but we had a few chances on the break, so it was a bit of a mixed night. Now we have the second leg at home to come. We got the away goal, which is really important, and we'll be confident going into Thursday's game.
"We know if we can keep it tight against them, defend from the front and defend together as a team like we did in Copenhagen, we've a lot of players who can hurt them.
"The fact we had a lot of chances over there and could have scored more goals is a real positive for us."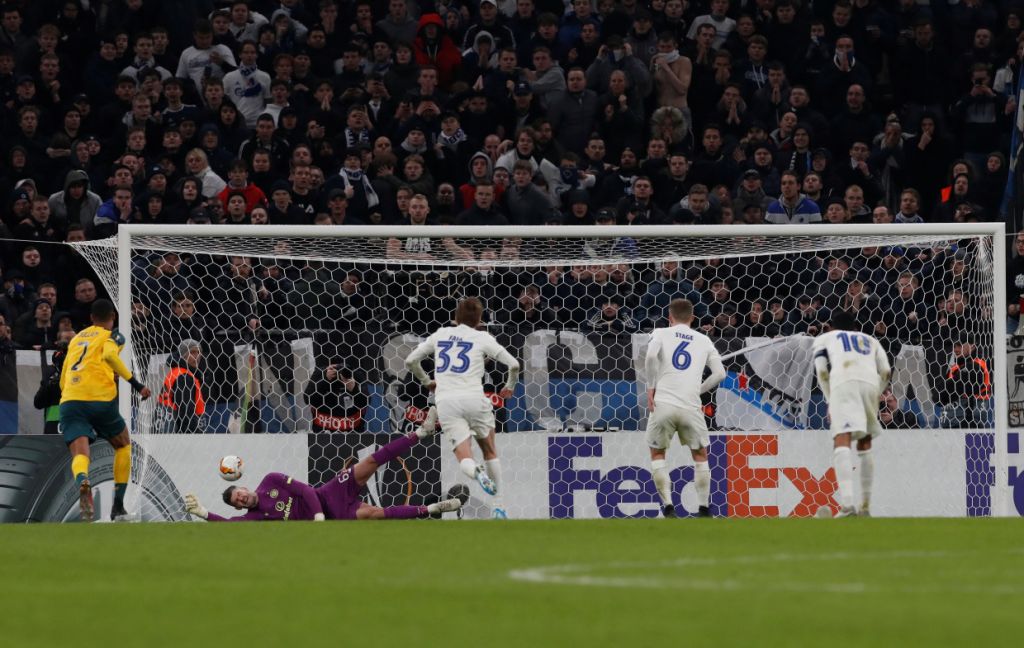 And on that penalty save, Forrest revealed that he had a brilliant view of it. "I was standing right behind it. Fraser did really well to touch it on to the post and fair play to the big man for that.
"It kept us in it and I think from there you could maybe say 1-1 was a fair result. A few of the boys practice penalties against him in training. He's saved the last two (although Eamonn Brophy did smash one past him at the weekend), so that's great for him, and he'll be feeling really confident about facing them.
"It gives all the boys a lift to know you've got someone like that playing behind you."
Give Klimala and Soro a chance before casting judgement | The Celtic Star https://t.co/ZyLUCmgGnk

— The Celtic Star Editor (@CelticStarMag) February 24, 2020
Help raise money for Celtic Youth Development by joining the £1 weekly lottery and you could win up to £25,000 – just click on the photograph below to join. Lots of our readers have already done so and they're now doing their bit to help fund Celtic Youth Development that can deliver the stars of tomorrow and beyond. And you might even win a few bob too!