SCOTT BROWN has told TalkSport today that he's far from surprised that former Celtic manager Brendan Rodgers is riding high up in second spot in the English Premier League as he looked back on the now Leicester City boss' time in charge at the Scottish Champions.
"Brendan is a man who knows what he wants and how he wants his team to play," Broony said.
"He understands everyone; he goes around and puts a smile on everybody's face, but he also demands high standards.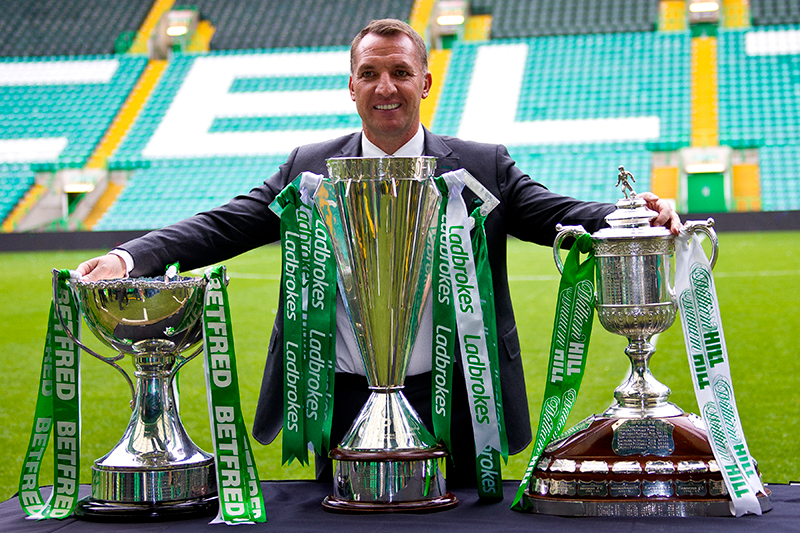 "The standards he sets for himself he also sets for his players as well, and if you don't maintain those standards there's always somebody else to come in.
"He can put an arm around you but he can also tell you where you need to work harder. He's got that mentality that he knows what he wants and how to get it, and he's got that belief in himself.
"Leicester have been fantastic this season and it's all down to Brendan and his back-room staff. It shows you what a top quality manager he is and how lucky we were to have him at Celtic."
'FLAWLESS TRANSITION'
Broony also made it very clear that the Celtic player are very happy with the current manager, Neil Lennon who of course made history last week by winning Celtic's first ever competitive match in Italy in that never to be forgotten evening in Rome.
"Brendan did incredible for us, he showed us things and a way we could play and took everyone to a new level," Broony added.
"But Neil has come in yet again and has done exactly the same thing. It's been a flawless transition, and the manager loves the club.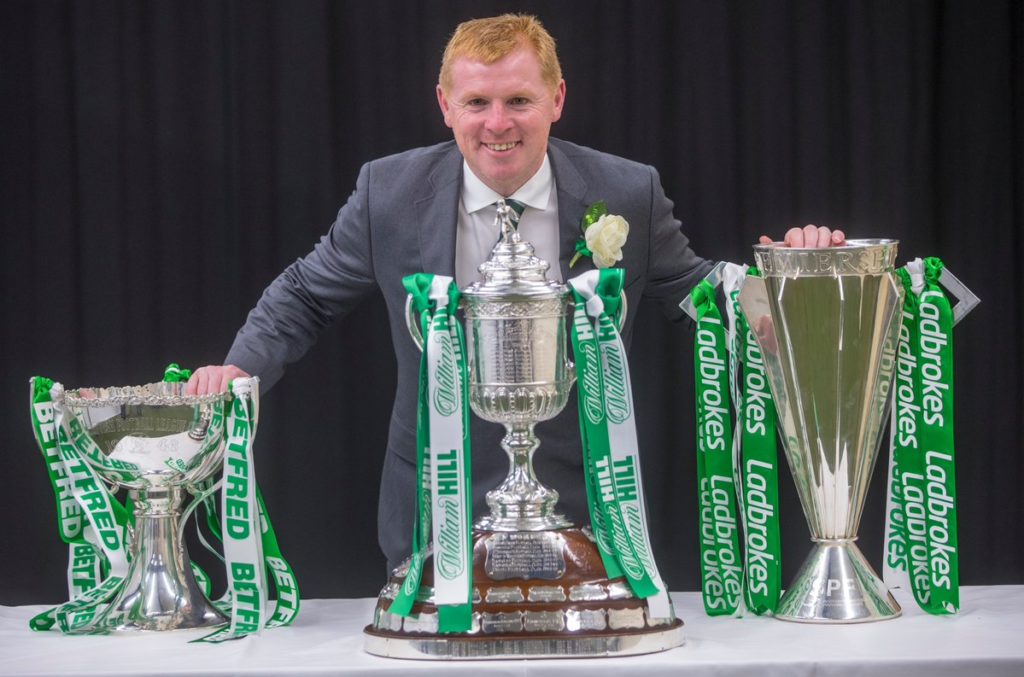 "He's bounced off (Rodgers achievements), but he's also got his own ideas about how we want to play too.
"As long as we keep winning things everyone will be happy."
Yesterday Rodgers spoke to Keith Jackson, re-opening recently healed wounds concerning his reasons for leaving Celtic in February. We reported on that – Brendan on BR-Exit – An M&M Moment, 'Now the Biting Makes Sense'– HERE.
'VILLAGE IDIOT'
And Broony, commenting on the abuse he received after Celtic's 2-0 win at Ibrox at the start of September, branded the Rangers fan who shouted 'How's your sister' a Village Idiot.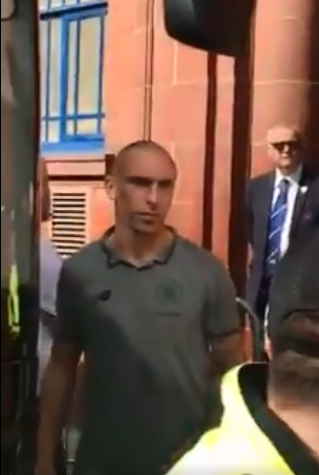 "It's social media. There is always going to be the village idiot should we say. There is always going to be that one person in a crowd. It's part and parcel of the game. It shouldn't be.
"But everyone thinks they can go into the stands and shout and do whatever they want for 90 minutes and then after that it is forgotten about.
"Now there is so much CCTV and there are people catching others on their phones as well so it is good that it is actually getting the recognition that it has been in recent weeks."
ALSO ON THE CELTIC STAR…
Hand in hand – Celtic, 'Created by Immigrants' and United Glasgow FC, 'Refugees Welcome'
No League Cup Final Priority for supporters who missed out in May
'I'm no feart o' flying… just crashing,' Jinky v Red Star Belgrade on This Day