Celtic's Cup Final victory over 'the' Rangers has had an unexpected side benefit for the children in Class one in my son's School.
My wee boy is taking part in his first nativity on Wednesday afternoon, as with all the kids involved it's a big event with parents, grandparents and various other relatives all fighting over the 'gold dust' tickets for this year's big event.
It's been panic stations however in the last few days. An untimely attack of Gastroenteritis has hit both actors and teachers alike and it looked like weeks of practising lines, making costumes, constructing sets and learning Christmas carols was all going to be under threat.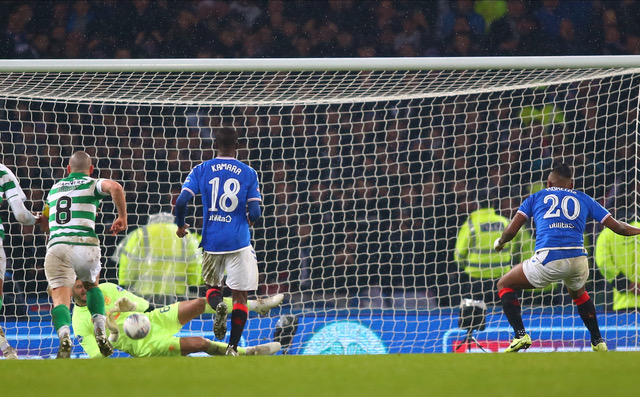 Thankfully by Monday morning everything was looking altogether more promising. All the main protagonists had recovered and there were enough teachers, pupils and classroom assistants to get this production back up and running. We have been left with one gaping hole to fill. No donkey!
There has been a rush as parents and staff alike put out appeal's on Facebook, Twitter and Instagram trying to track down a suitable replacement who would be suited to playing the part and could hit the ground running.
We've had replies from everywhere but nothing seemed to fall into place.
Conservative Party HQ said normally they'd love to help and habitually have a large number of available asses to call on at any given time but unfortunately with an election ongoing they've all had to hit the campaign trail. What a blow.
Thanks to Larry Cafiero – The Celtic Star's American blogger, the message also reached stateside and we looked like we were onto something when the Republican Party HQ said they had just the man for the job. A certain Mr Trump was apparently all ready to fly out until due to some ongoing pesky legal issues Air Force One has been grounded and the president's travel arrangements have been limited. Apparently there are concerns he's a flight risk and as such he's had to drop out. A perfect choice denied.
Celtic also responded to our requests but advised due to a 10th consecutive trophy and the fact it is no longer the 1990's they had no-one on their books that would fit the bill as a genuine donkey. It had been mooted that Peter Lawwell might fit the bill but his social media silence on the matter is more than likely a touch of Bah Humbug than not checking his twitter account. There's still time of course but we have to move on.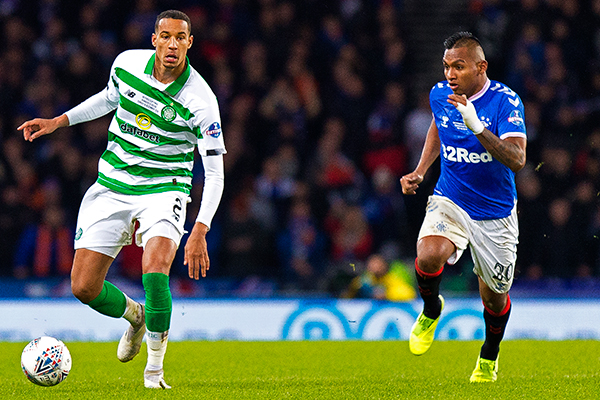 Then came the answer. A Mr Gerrard from 'the' Rangers sent the school's headmaster a message advising he has the perfect solution. Apparently his start striker has been put out to pasture. His main job hasn't been working out of late and his top man is apparently up for sale to the highest bidder. At the moment there hasn't been interest in his man and he's offered to lend the School Alfredo Morelos for Wednesday afternoon to keep him busy.
Mr Gerrard has kindly put a promotional video together to show us just how suitable Alfredo would be. I'm sure you'll agree the evidence points to the ideal performer to play the donkey.
Morelos the donkey vs Celtic

Imagine putting this guy in the same bracket as Edouard and Dembele pic.twitter.com/fJ4TTuTo7E

— SM (@SM1967_) December 9, 2019
We're obviously a bit worried his mad barnet and angry face might scare the living daylights out a room full of five year olds but we think if we get him changed round the back we should get away with it. Phew!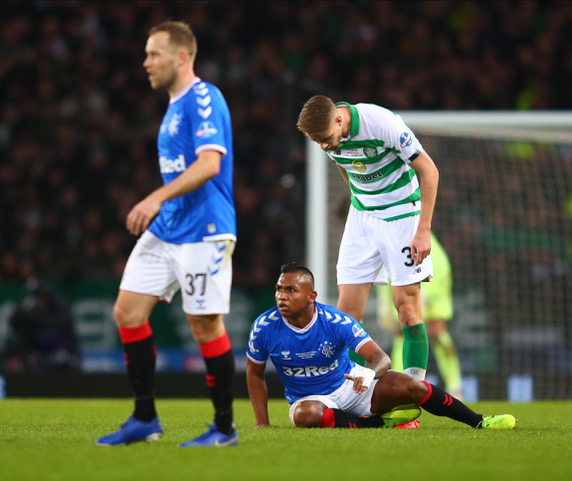 A big thank you to Steven Gerrard and of course Mr Morelos for helping out the school in their time of need and saving the upset of so many children excited to put on their first nativity.
We've got our donkeys the show can go on!
Niall J
ALSO ON THE CELTIC STAR…