AUSTRALIAN site World Game are reporting today that both Celtic and the injury hit Aussie startlet Daniel Arzani are keen to extend the player's two year loan deal from parent club Manchester City for another season.
Arzani made his only appearance at the end of October last year in a 5-0 win at Dens Park. The Australian came off the bench and looked rather impressive before suffering a serious injury, tearing his ACL, when his studs seemed to get caught in the turf.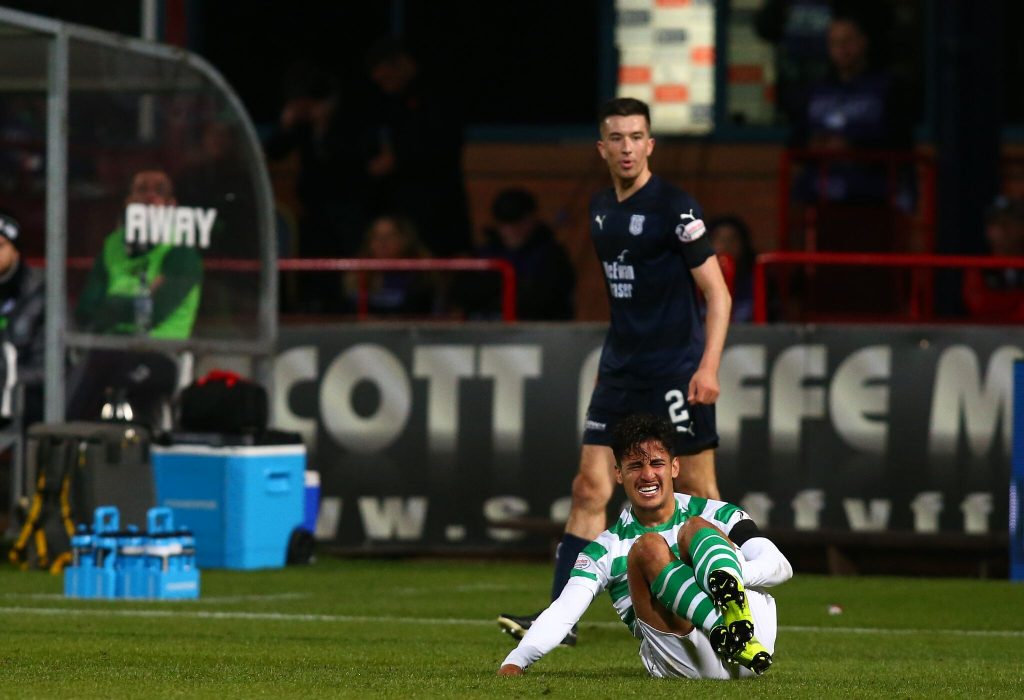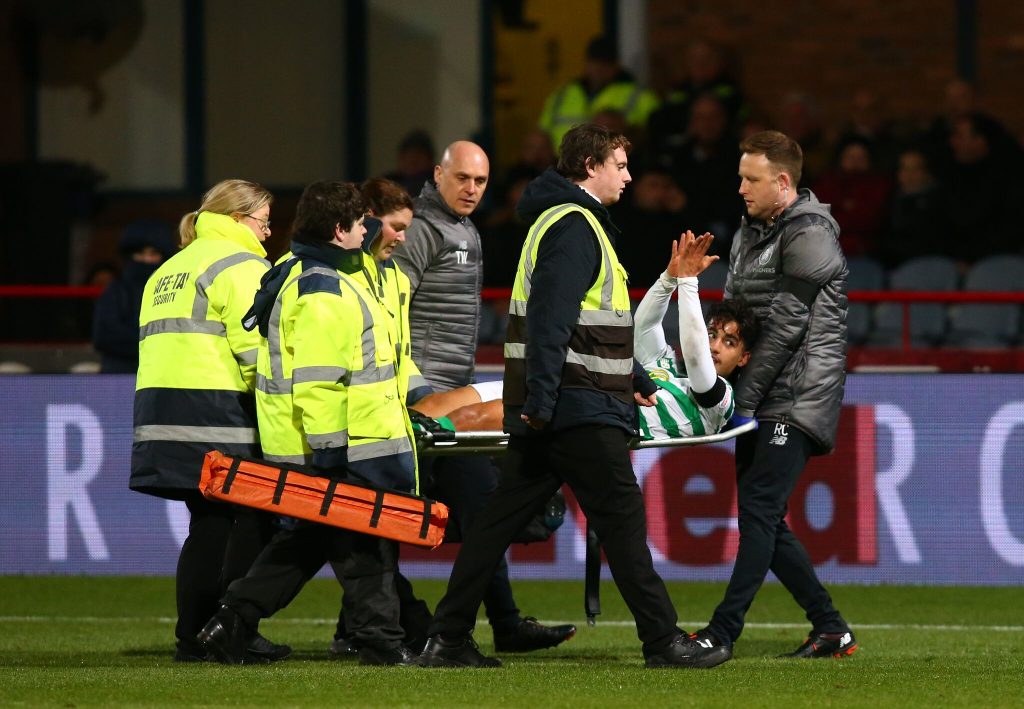 The 20 year old World Cup star is still unavailable for selection after suffering a bout of patella tendonitis on his operated left knee but is targeting the Boxing Day game at St Mirren as a possible come-back match.
"Talks are not yet at an advanced stage – but it's understood Arzani is keen to stay on to put the frustration behind him and show Hoops fans the full repertoire of his talent.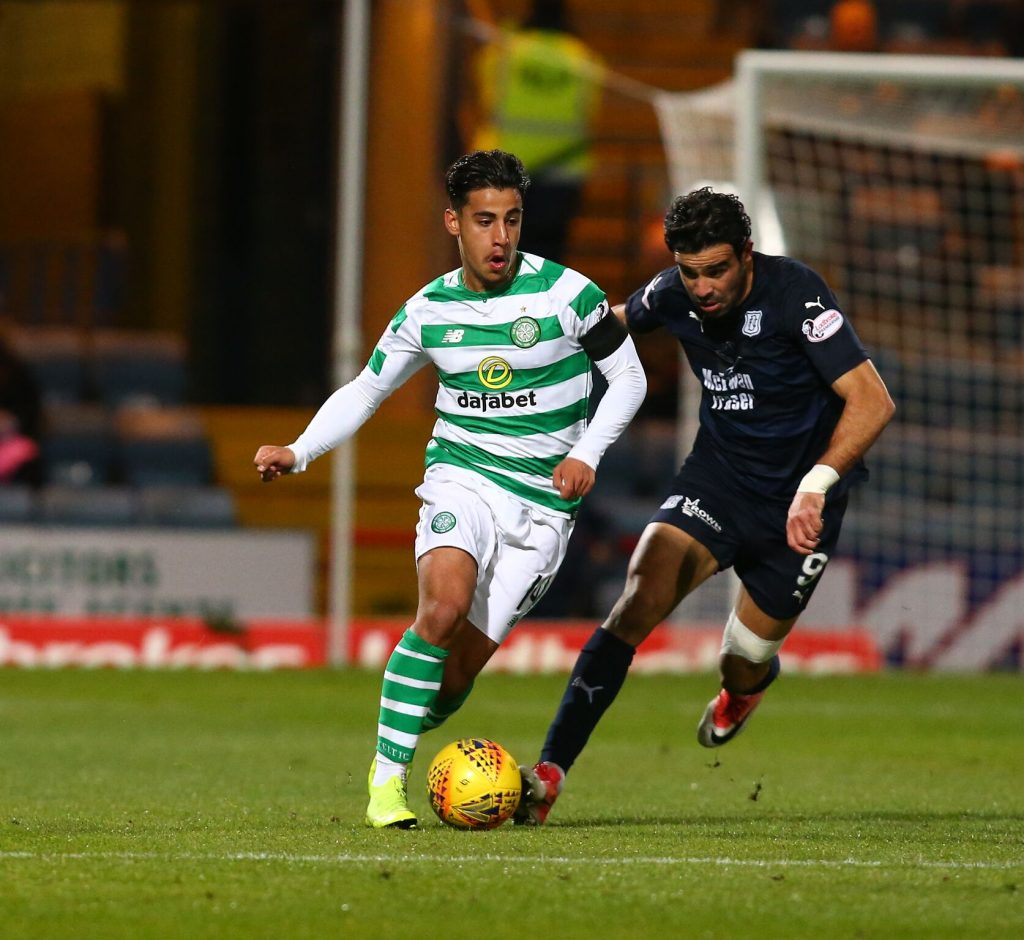 "Arzani has been in moth-balls since returning to Glasgow from last month's Olyroos training camp in Qatar, with physios working on a strengthening regime which will culminate in a return to running in the coming days," the World Game report states.
Daniel is certainly well thought of in Australia and he looked the part in his World Cup appearances in Russia last summer. In his very brief time in a Celtic shirt he looked bright, skilful and direct and you could see why Manchester City were interested in signing him, although you would imagine he'll be in the Paddy Roberts – remember him? – category of Manchester City 'assets' who might never really have much of a chance of playing for their first team.
That's why Arzani is making the right call hanging around in Scotland for a little bit longer. Here he has a chance.
Incidentally Dens Park looked in magnificent condition on the night he was injured. It's a grass pitch too, none of those awful artificial surfaces that somehow have managed to be allowed in the Scottish game. Had a young international player like Arzani suffered such a bad injury on one of those pitches at Hamilton, Kilmarnock or Livingston then there would have been an international outcry.
Every season we obviously want Celtic to win the league, but as far as relegation goes, I always have a preference for the teams with plastic pitches to go down – nothing personal, just to do with these surfaces that invariably produce dreadful games of football. Yet they never do get relegated do they?
Rant over.
ALSO ON THE CELTIC STAR…
Bad news for the President of Albania – Celtic's Starlet Rocco Vata opts for Ireland
'Not Even a Defeat to Dunfermline Could Put Me Off', The Celtic Star's Fan of the Week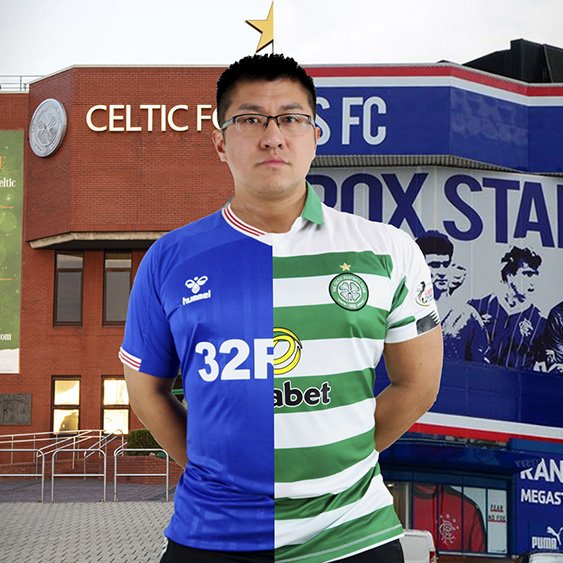 Reaction to Stadium Tour video – 'It's chalk and cheese', 'this has made my day, brilliant from Celtic'