I'm sure there used to be a time where we looked forward to the international break, now this just feels like a warm up for getting thumped by Bulgaria in the Nation's League play off.
It seems like every recent Scotland manager had fallen into the same trap – believing that anyone who plays in the top two English leagues needs to be squeezed into the team. There are some good individual players, but not at a level where cramming names into a basic formation will yield positive results.
It's time to try and build some sort of actual team. Where players understand each other and there's an obvious attempt to develop some kind of style and identity. Where better to start than taking players from a winning team who also play regularly in Europe?
Stevie Clark needs to try and build round the Celtic contingent in the squad, including those who have since moved on. Here's a potential starting XI that should be good enough to get some results – perhaps even go to Kazakhstan and not get humiliated.
Note some of these players may not be available for the upcoming games vs Russia and San Marino, but should be available for future games.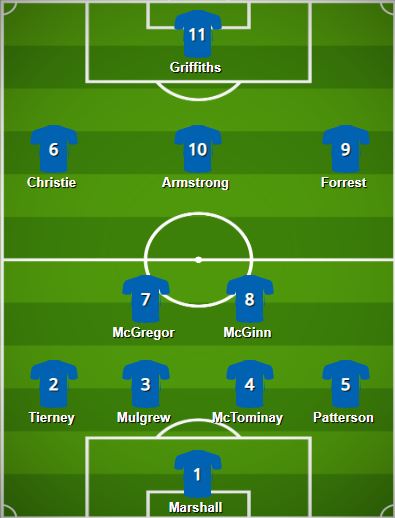 The most notable absences would be Andy Robertson and Ryan Fraser. It's so easy to get caught in the trap of hearing media reports that someone like Fraser is linked with a big club and thinking they have to play. Obviously Robertson has shone for Liverpool under Klopp's system, but he's been mostly dreadful for the national team so Tierney needs a chance to show what he can do.
The defence is the biggest issue, we are going to get forced back and need a solid unit. One of the biggest issues of recent years has come from almost every centre back being left footed – Mulgrew, Cooper, McKenna, Findlay, Berra – all left footers. Playing one left footed and one right footed player brings a balance and makes it easier to play out from the back. It has become so easy for other teams to press the defenders and force them to play to the left, meaning they only need to defend one side of the pitch at times.
McTominay may not be a natural centre back, but he's shown he's an intelligent player and looks like the type of player who could make the transition and would do it without a fuss.
The midfield is the strength and Clark needs to find a balance to allow them all to shine. McGregor and McGinn can do everything required of a box-to box player while also being decent defensively.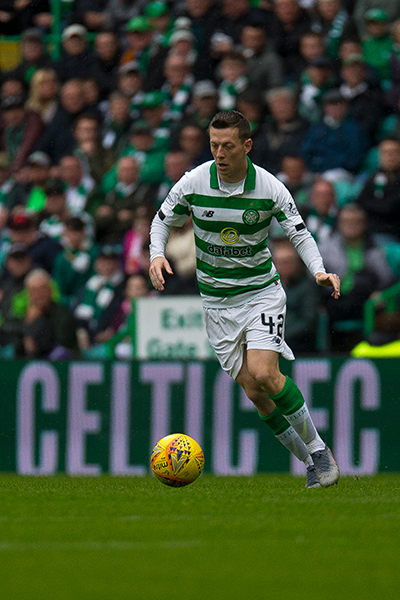 Armstrong will have to live forever trying to answer why he didn't just boot the ball up the pitch, but he's good at breaking out with the ball which is vital on the counter attack. Forrest and Christie are obvious attacking threats while Griffiths will work hard and get goals.
Obviously McGinn, Patterson and McTominay don't have a direct Celtic connection, but they would be able to fit in well with the other players in the team.
Of course what we will really see is a team stacked full of former Kilmarnock players and people like Robert Snodgrass who have shown consistently they aren't good enough at international level. Despite this, that starting XI would have a decent chance of qualifying for tournaments.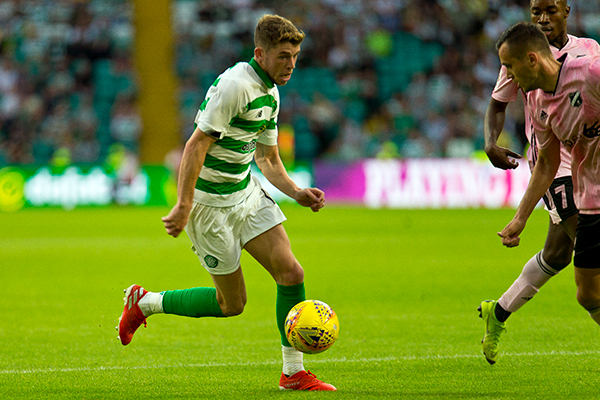 ALSO ON THE CELTIC STAR…
The Blood Sacrifice – The Celtic, Glasgow Irish and the Great War
Celtic's Mummy's Bhoy would please Tracy with a goal in Moscow
Matt Corr – If you know History, Sept 1988 – 4 defeats from 6 league games for Celtic