SCOTTY SINCLAIR'S role in the counter attack that led to the wonderful interchange of passes between Timothy Weah and Callum McGregor for our young Screaming Eagle to score a wonder goal at McDiarmid Park yesterday, should not go unnoticed.
It's unusual for Sinclair these days not to get himself on the scoresheet but yesterday's his contribution was just as important and he along with his other teammates stood up to the challenge after it had become clear to the home side that referee Willie Collum was prepared to offer them as much freedom to put in punishing challenges without any redress. It was a Licence to Kick that Collum issued.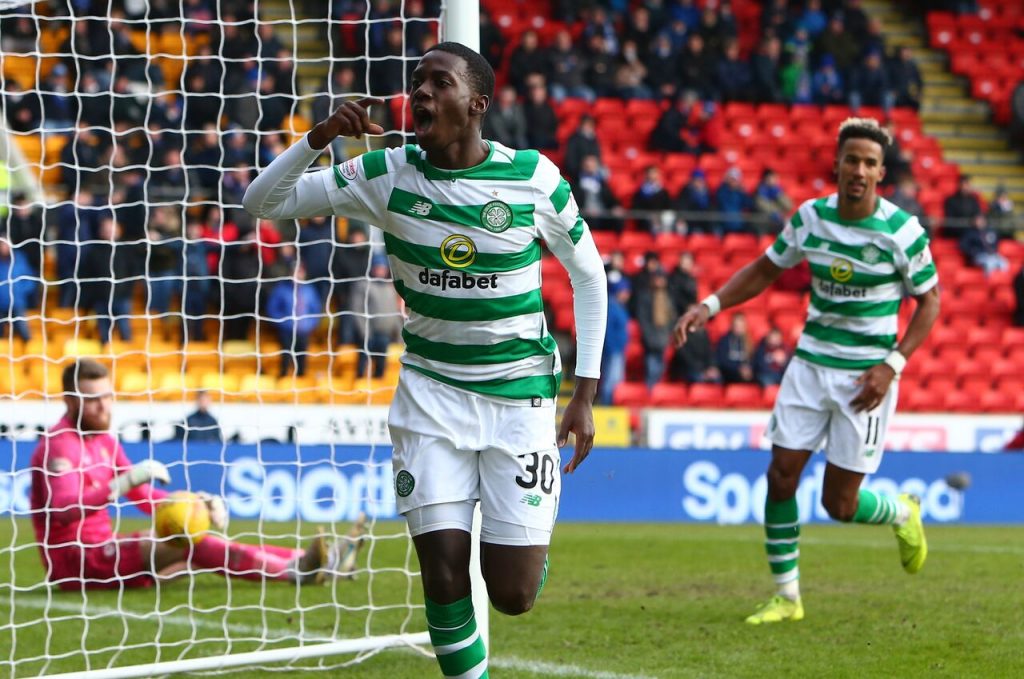 So Celtic left Perth with the three points safely in the bag but with four new injuries – to Mikael Lustig, who went off at half time with an achilles problem, Callum Christie – who was almost halved in two inside the area, Odsonne Edoaurd, the victim of some Kung Fu Fighting seconds later (neither resulting in even a sniff of interest in awarding a penalty by Collum) and James Forrest, who seemed to pull his hamstring while scoring the opening goal..
That, and Kris Ayer's silly red card in the closing stages, all means that the team will be changed for Wednesday night's visit from Hibs. Sinclair though shrugs his shoulders and reckons that the players will simply roll their sleeves up and go into battle again.
"I think we have showed that we have been able to cope with adversity," Scotty said to the media after yesterdays 2-0 win.
"We have players here who are always willing to put their bodies on the line and play for the jersey.
"So we know that whoever comes in, they will give their all for the team.
"It is frustrating for some of the guys, especially the like of Odsonne who has just got back fit, but it is just football, as difficult as it can be. But hopefully they will all be back as soon as possible and we won't allow it to take away from what we need to do.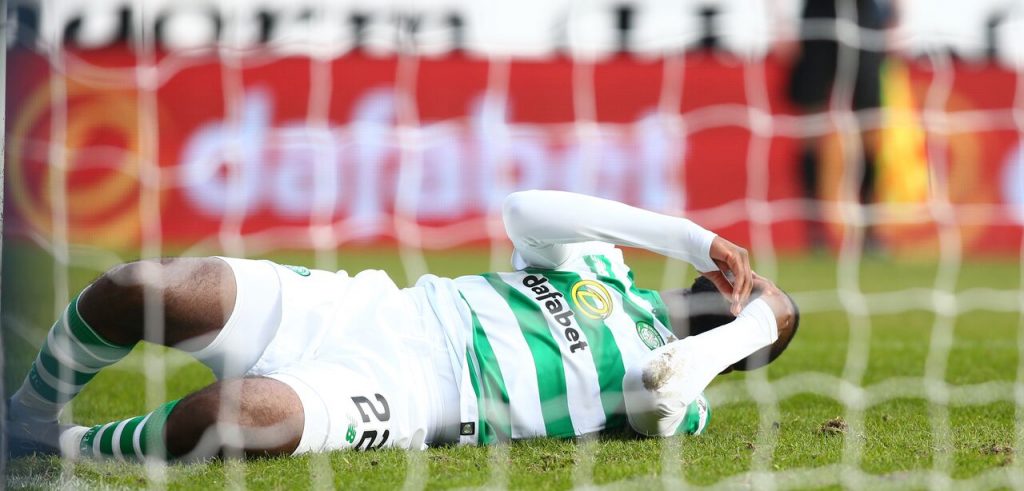 "There was pressure on us going up to Perth knowing that we had to win and there will be pressure against on Wednesday night, but I think we have always shown that we can respond and deal with that."
Sinclair, who has been pro-active in advising Timo Weah on all aspects of his game since arriving at Celtic, was delighted for the 18 year who set up the first and scored that sensational second to secure the win.
"He can't do much more than that. He came on and helped us to open up the game and I think he is is loving it just now.
"He has worked hard since he arrived and has fitted straight in. Hopefully there will be a few more to come from him between now and the end of the season."
Sinclair insists that the intense focus on getting the wins and securing the 8th consecutive league title win is the top priority for The Celtic players.
"I don't think anyone could question our desire. I think you saw that with our second-half performance.
"The manager has told us that we might need to be patient but we knew that we would get chances.
"What you saw was a team who always want to win. We won't ever give up and we are a team who will play until the very last whistle.
"We always have that desire and commitment. We wanted to keep up the recent run of results and we are delighted that we have done that.
"It was also another clean sheet that helps us so it is a real team performance. We just want to keep it going now and that means making sure that we go into the Hibs game with the same mentality.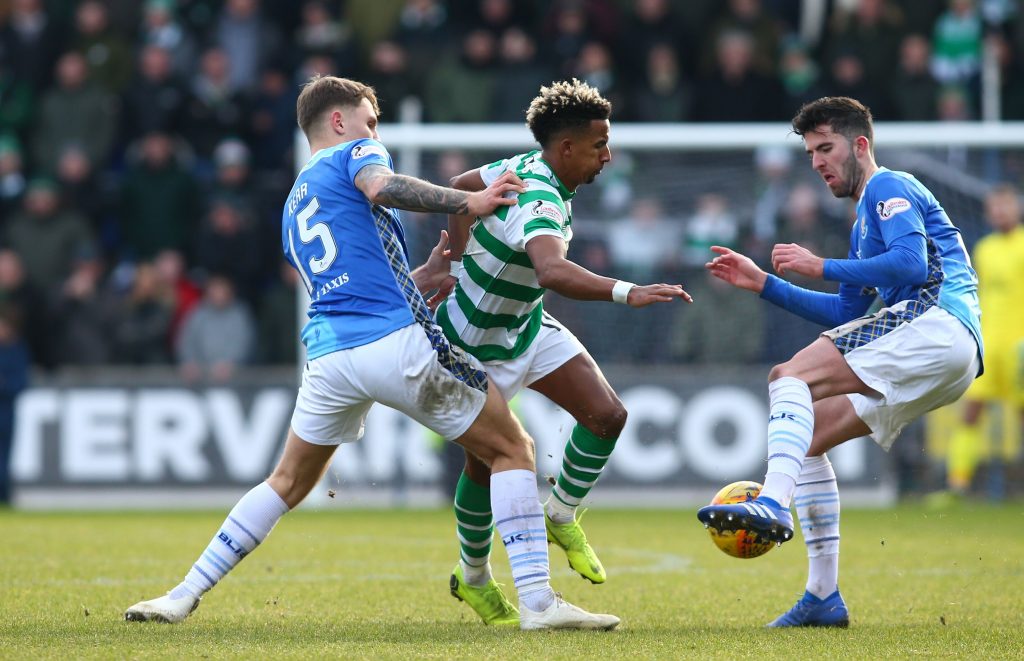 "We never take anything for granted. We work for everything and we'll look to keep our momentum going on Wednesday night, no matter who it is who starts the game."
Read Timo Weah's thoughts on yesterday's win below.
A Dirty War! Celtic's Band of Brothers, Timo Weah the Screaming Eagle
And if you missed Sandman's hilarious Matchday Ratings on The Celtic Star late last night, catch up here…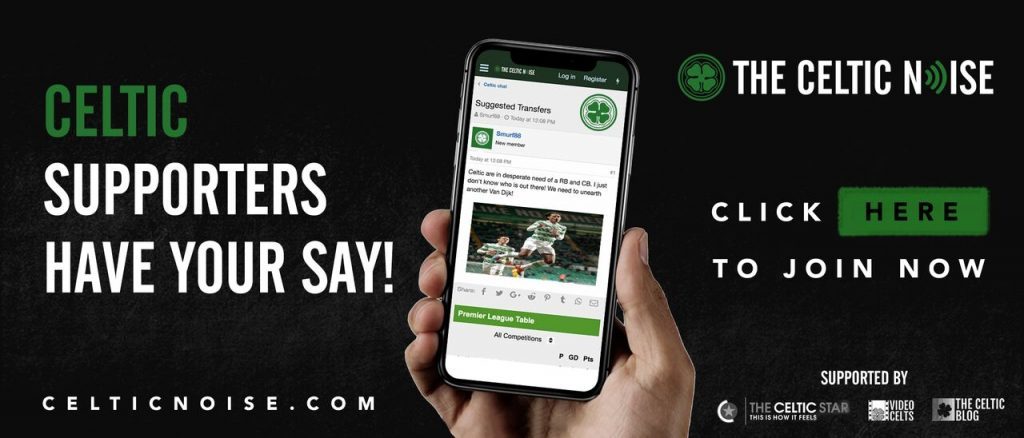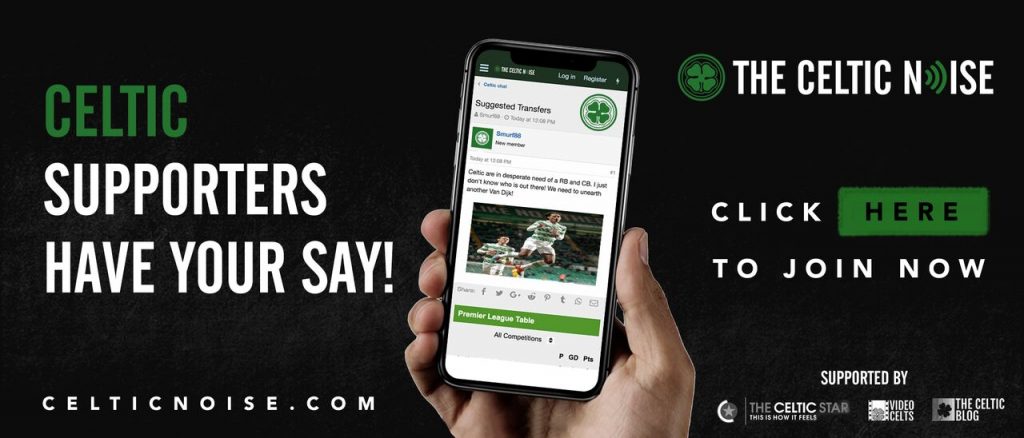 Also on The Celtic Star…
The Valencia file (Part 4) – A linesman's flag prevents Celtic playing a European final at Hampden
Celtic Fans TV – Reactions from Celtic supporters at McDiarmid Park
Boyata Boost – Belgian set for early return against Hibs, Brendan says
'We've got options and we've got players coming back,' Brendan's relaxed about enforced changes
"Dallas's work is all in vain, Tim the Tim strikes again!" David Potter
Despite these Referees, Weah Gonna Win the League! Nine Man Celtic go Six Points clear